| | |
| --- | --- |
| Top recruits flocking to Clemson-FSU game | |
---
| | | |
| --- | --- | --- |
| Friday, October 18, 2013, 1:01 PM | | |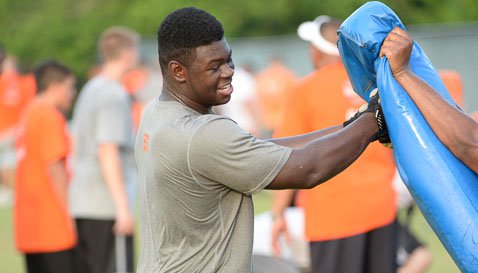 The Clemson football staff hosted an impressive collection of talent for the opener against Georgia; however, the list for this Saturday's showdown with Florida State will host even more top targets and a who's who among 2015 quarterbacks.
All of the Tigers 2014 and 2015 commitments will be on hand to help host several remaining 2014 prospects and the top 2015 targets.
Among the 2014 prospects that will be on hand are a bevy of four stars - defensive end Lorenzo Featherston

Lorenzo Featherston
Defensive End
6-7, 215
Greensboro, NC
View Full Profile , cornerback D.J. Smith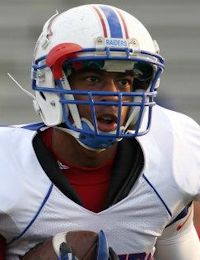 D.J. Smith
Cornerback
6-0, 180
Marietta, GA
View Full Profile , wide
receiver Trevion Thompson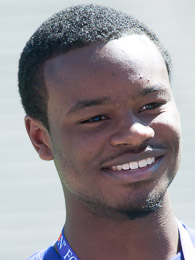 Trevion Thompson
Wide Receiver
6-2, 170
Durham, NC
View Full Profile and defensive end Andrew Williams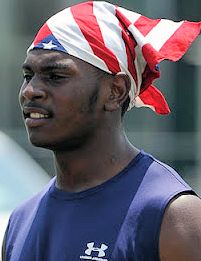 Andrew Williams
Defensive End
6-4, 240
McDonough, GA
View Full Profile .
Several highly regarded 2015 targets including repeat visitors in five-star offensive lineman Mitch Hyatt

Mitch Hyatt
Offensive Tackle
6-6, 270
Suwannee, GA
View Full Profile and four-star defensive end Albert
Huggins.
With the departure of quarterback Tajh Boyd, the Tigers will look to increase their depth with several high-profile quarterbacks including Texas natives Kyler Murray and Chason Virgil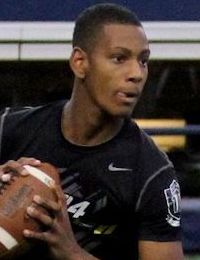 Chason Virgil
Quarterback
6-1, 170
Mesquite, TX
View Full Profile .
2014 Commits
RB Adam Choice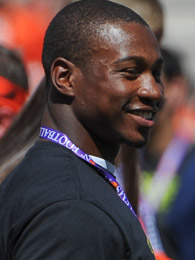 Adam Choice
Running Back
5-9, 190
Thomasville, GA
View Full Profile , Thomasville (GA) Thomas County Central
OL Justin Falcinelli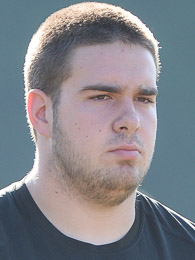 Justin Falcinelli

6-5, 300
Middleton, MD
View Full Profile , Middletown (MD)
RB C.J. Fuller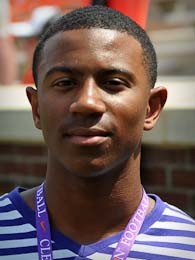 C.J. Fuller
Running Back
5-10, 200
Easley, SC
View Full Profile , Easley (SC)
S Jefferie Gibson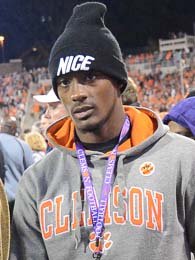 Jefferie Gibson
Safety
6-4, 185
Hope Mills, NC
View Full Profile , Hope Mills (NC) Gray's Creek
OG Taylor Hearn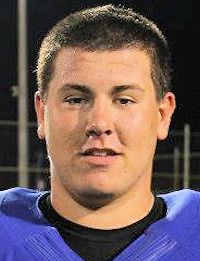 Taylor Hearn
Offensive Line
6-5, 305
Williston, SC
View Full Profile , Williston (SC) Williston-Elko
LB Kendall Joseph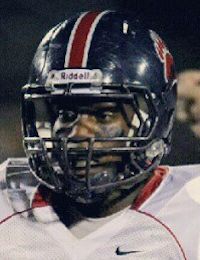 Kendall Joseph
Linebacker
6-1, 230
Belton, SC
View Full Profile , Belton (SC) Belton-Honea Path
WR Demarre Kitt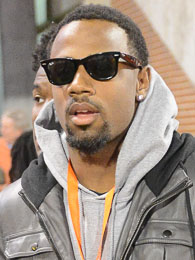 Demarre Kitt
Wide Receiver
6-1, 195
Tyrone, GA
View Full Profile , Tyrone (GA) Sandy Creek
RB Jae'lon Oglesby Central (SC) Daniel
WR Kyrin Priester, Fork Union (VA)
LB Chris Register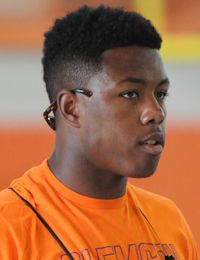 Chris Register
Outside Linebacker
6-4, 210
Greensboro, NC
View Full Profile , Greensboro (NC) Dudley
TE Milan Richard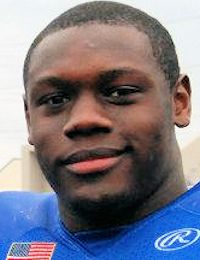 Milan Richard
Tight End
6-5, 230
Savannah, GA
View Full Profile , Savannah (GA) Calvary Day
DT Jabril Robinson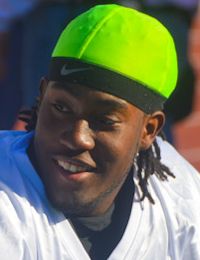 Jabril Robinson
Defensive Tackle
6-3, 256
Leland, NC
View Full Profile , Leland (NC) New Brunswick
LB Korie Rogers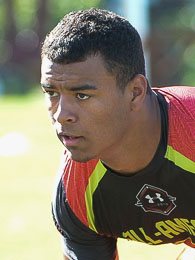 Korie Rogers
Outside Linebacker
6-2, 200
Buford, GA
View Full Profile , Buford (GA)
WR Artavis Scott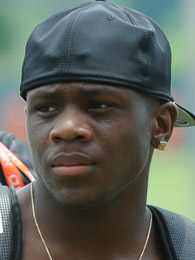 Artavis Scott
Wide Receiver
5-11, 180
Tarpon Springs, FL
View Full Profile , Tarpon Springs (FL) East Lake
TE Cannon Smith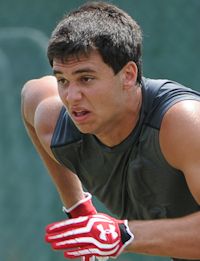 Cannon Smith
Tight End
6-5, 235
Columbia, SC
View Full Profile , Columbia (SC) Hammond School
K Alex Spence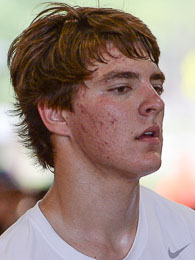 Alex Spence
Kicker
6-2, 190
Florence, SC
View Full Profile , Florence (SC) West Florence
QB Deshaun Watson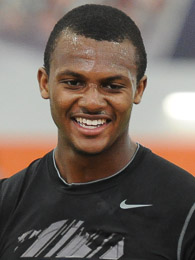 Deshaun Watson
Quarterback
6-3, 190
Gainesville, GA
View Full Profile Gainesville (GA)
LB Jalen Williams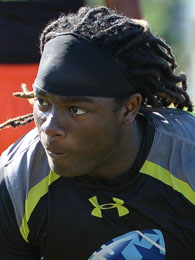 Jalen Williams
Linebacker
6-0, 215
Blythewood, SC
View Full Profile , Blythewood (SC)
2014 Prospects
DE Lorenzo Featherston, Greensboro (NC) Page
WR Jordan Franks, Crawfordville (FL) Wakulla
WR Hunter Renfrow, Socastee (SC)
CB D.J. Smith, Marietta (GA) Walton
WR Trevion Thompson, Durham (NC) Hillside
DE Andrew Williams, McDonough (GA) Eagles Landing Christian
Academy
2015 Commits
OT Noah Green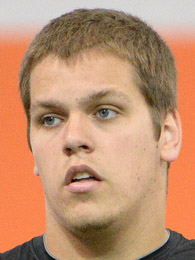 Noah Green
Offensive Tackle
6-5, 275
Boiling Springs, SC
View Full Profile , Boiling Springs (SC)
S Van Smith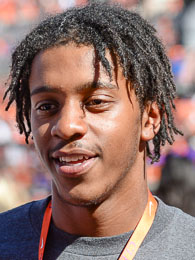 Van Smith
Running Back
6-0, 170
Charlotte, NC
View Full Profile , Charlotte (NC) West Mecklenburg
2015 Prospects
WR Markeyvious Adams, Greenwood (SC)
WR J.J. Arcega- Whiteside, Roebuck (SC) Dorman
OL Zack Bailey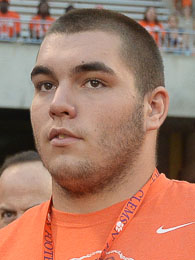 Zack Bailey
Offensive Tackle
6-5, 300
Summerville, SC
View Full Profile , Summerville (SC)
CB J.K. Britt, Newnan (GA)
WR Akilian Butler

Akilian Butler
Wide Receiver
5-11, 175
Mesquite, TX
View Full Profile , Mesquite (TX) West Mesquite
CB Kaleb Chalmers

Kaleb Chalmers
Cornerback
5-11, 170
Greenwood, SC
View Full Profile , Greenwood (SC)
DE Rasool Clemons, Aiken (SC) South Aiken
OL Chuma Edoga

Chuma Edoga
Offensive Tackle
6-4, 275
Powder Springs, GA
View Full Profile , Powder Springs (GA) McEachern
CB Mark Fields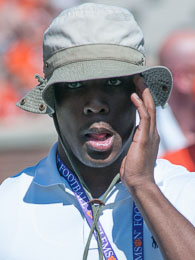 Mark Fields
Cornerback
5-9, 170
Charlotte,
View Full Profile , Cornelius (NC) Hough
RB Taj Griffin

Taj Griffin
Running Back
5-10, 175
Powder Springs, GA
View Full Profile , Powder Springs (GA) McEachern
OL T.J. Haney, Gaffney (SC)
DT Albert Huggins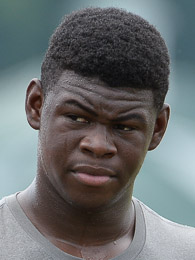 Albert Huggins
Defensive Tackle
6-3, 280
Orangeburg, SC
View Full Profile , Orangeburg (SC) Orangeburg-Wilkinson
OT Mitch Hyatt, Suwanee (GA) North Gwineett
S Denzel Johnson

Denzel Johnson
Wide Receiver
6-2, 190
Columbia, SC
View Full Profile , Columbia (SC) A.C. Flora
CB Octavius Johnson, Homerville (GA) Clinch County
WR Juval Mollette, Randleman (NC)
WR Jarius Morehead, Greensboro (NC) Eastern Guilford
QB Kyler Murray, Allen (TX)
S Tanner Muse

Tanner Muse
Linebacker
6-4, 205
Belmont, NC
View Full Profile , Belmont (NC) South Point
QB Lorenzo Nunez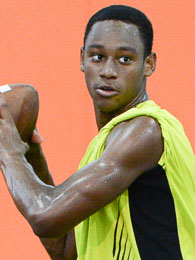 Lorenzo Nunez
Quarterback
6-2, 180
Kennesaw, GA
View Full Profile , Kennesaw (GA) Harrison
S Freddie Phillips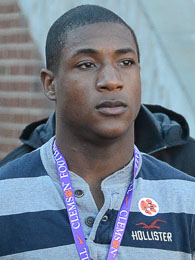 Freddie Phillips
Wide Receiver
6-2, 180
Pelion, SC
View Full Profile , Pelion (SC)
QB Anthony Ratliff

Anthony Ratliff
Quarterback
6-1, 190
Matthews, NC
View Full Profile , Matthews (NC) Butler
RB Rocky Reid, Concord (NC)
LB Josh Smith, Murfreesboro (TN) Oakland
LB Roquan Smith, Montezuma (GA) Macon County
LB Johnathon Sutton, Swansea (SC)
LB Adonis Thomas, Lawrenceville (GA) Central Gwinnett
LB Joshua Thomas, Buford (GA)
DT Trenton Thompson, Albany (GA) Westover
S Carl Tucker

Carl Tucker

6-2, 205
Concord, NC
View Full Profile , Cornelius (NC) Hough
OT Mason Veal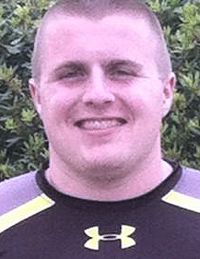 Mason Veal
Offensive Tackle
6-6, 290
Charlotte, NC
View Full Profile , Charlotte (NC) Ardrey Kell
QB Chason Virgil, Mesquite (TX) West Mesquite
2016 Prospects
S Chad Clay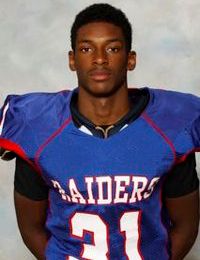 Chad Clay
Wide Receiver
6-1, 170
Marietta, GA
View Full Profile , Marietta (GA) Walton
OL Ben Cleveland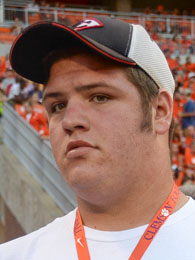 Ben Cleveland
Offensive Tackle
6-7, 322
Toccoa, GA
View Full Profile , Toccoa (GA) Stephens County
WR Divine Deablo, Winston-Salem (NC) Mount Tabor
WR Bryan Edwards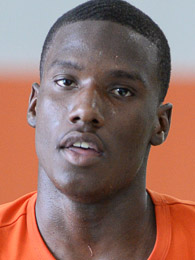 Bryan Edwards
Wide Receiver
6-3, 185
Conway, SC
View Full Profile , Conway (SC)
RB Tavien Feaster

Tavien Feaster
Running Back
6-0, 180
Spartanburg, SC
View Full Profile , Spartanburg (SC)
QB Feleipe Franks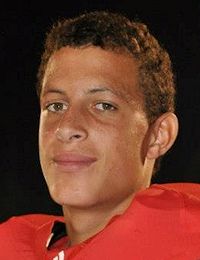 Feleipe Franks
Quarterback
6-5, 200
Crawfordville, FL
View Full Profile , Crawfordville (FL) Wakulla
WR Keith Gavin, Crawfordville (FL) Wakulla
RB Tre Harbison, Shelby (NC) Crest
DE Chauncey Manac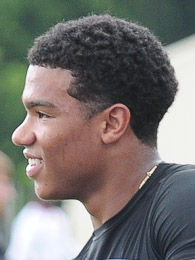 Chauncey Manac
Defensive End
6-3, 220
Homerville, GA
View Full Profile , Homerville (GA) Clinch County
ATH Delontae Moore, Washington, D.C., Ballou
TE Isaac Nauta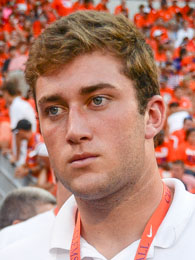 Isaac Nauta
Defensive End
6-5, 240
Buford, GA
View Full Profile , Buford (GA)
2017 Prospects
QB Jake Bentley

Jake Bentley
Quarterback
6-4, 207
Duncan, SC
View Full Profile , Duncan (SC) Byrnes
QB Jackson Williamson, Anderson (SC) T.L. Hanna

Tags: Clemson Football
,
Adam Choice
,
Akilian Butler
,
Albert Huggins
,
Alex Spence
,
Andrew Williams
,
Anthony Ratliff
,
Artavis Scott
,
Ben Cleveland
,
Bryan Edwards
,
C.J. Fuller
,
Cannon Smith
,
Carl Tucker
,
Chad Clay
,
Chason Virgil
,
Chauncey Manac
,
Chris Register
,
Chuma Edoga
,
D.J. Smith
,
Deshaun Watson
,
Demarre Kitt
,
Denzel Johnson
,
Feleipe Franks
,
Freddie Phillips
,
Isaac Nauta
,
Jabril Robinson
,
Jake Bentley
,
Jalen Williams
,
Jefferie Gibson
,
Justin Falcinelli
,
Kaleb Chalmers
,
Kendall Joseph
,
Korie Rogers
,
Lorenzo Featherston
,
Lorenzo Nunez
,
Mark Fields
,
Mason Veal
,
Milan Richard
,
Mitch Hyatt
,
Noah Green
,
Taj Griffin
,
Tanner Muse
,
Tavien Feaster
,
Taylor Hearn
,
Trevion Thompson
,
Van Smith
,
Zack Bailey