Meet the TigerNet.com Team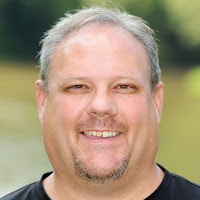 David Hood -
Senior Writer
David got his start in the newspaper business while in high school, covering local high school games for The Greenville News and eventually earning a part-time position. Hood attended Lee University in Tennessee before coming home to resume his duties at The Greenville News. His duties at The News led him to cover the Atlanta Braves, the Atlanta Falcons, the Atlanta Hawks, the Carolina Panthers, Clemson University and the University of South Carolina. During his time at The News, he also worked as freelance reporter for several magazines and newspapers, including The Miami Herald and The Chicago Tribune.
Following his stint at The News, he accepted a full-time position with TigerNet, and during his time with Clemson's most-recognized site has covered the NCAA Tournament, the NIT, the College World Series, three Orange Bowls, three Sugar Bowls, three Fiesta Bowls, the Cotton Bowl, seven ACC Championship Games, four National Championship Games, and six College Football Playoffs. A resident of Sandy Springs, South Carolina, he reads heavily in his spare time while also chasing his two little boys.
---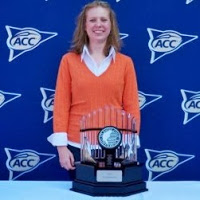 Nikki Hood -
Staff Writer
Nikki actually set out for a career in law enforcement, earning her degree from Clemson in 2008 in Sociology. She then moved to the University of South Carolina, where she earned her Masters in Criminal Justice.
However, her love of sports kept calling, and she eventually accepted a part-time writing position with TigerNet, where she covers recruiting as well as helps with day-to-day stories. During her time with the site, she has covered NCAA baseball regionals, two Orange Bowls, a Chick-fil-A Bowl, two ACC Championship Games, the National Invitation Tournament and several high school sporting events. She also covers high school events on a part-time basis for the Greenville News. She stays busy in her spare time by watching any and every sporting event that happens to come on television as well as making frequent trips to Atlanta to see her beloved Braves play.
---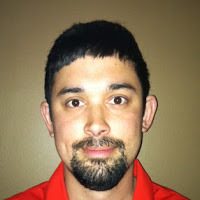 Tony Crumpton -
Editor / Staff Writer
Tony has been working in various capacities with TigerNet since 1995. His roles have ranged from photographer, staff writer, senior recruiting analyst, social-media guy, associate editor, etc. He graduated from Clemson University with a B.S. degree in Computer Information Systems. Luckily, during that time, he found and married a wonderful Clemson girl. He was once called "The most interesting person working on TigerNet.com" by himself. Self-renowned connoisseur of burgers and buffets. His hobbies include breakfast, lunch, and dinner. On several occasions, he has been called Dabo Swinney's arch enemy at pickup basketball games. Once hit his brother Crump with a 2X4 by "accident." He has been a big fan of the Chicago Cubs since the late 80's.
---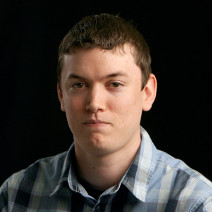 Brandon Rink -
Staff Writer / Content Coord.
Brandon has covered Clemson and ACC sports online and in print for over a decade. Before joining TigerNet, he worked as a multimedia journalist on Clemson, Anderson University and more sports over a seven-year run at the Anderson Independent Mail, earning multiple South Carolina Press Association and Scripps Newspaper honors for work in Tigers coverage. Rink also covered ACC football, basketball and baseball with outlets like Raycom Sports and Southern Pigskin, as well as a couple independently-owned websites.
Sportswriter life outside of Clemson home games has included trips to the College Football Playoff national championship, multiple ACC Championship games and bowls, every ACC football field, Duke's Cameron Indoor Stadium and ACC Tournaments in basketball, and multiple ACC and NCAA baseball tournaments. An ex-military brat, the Anderson University (SC) grad's pro team allegiances are spread across the country, but you'll probably find him in San Francisco Giants, Atlanta United or U.S. soccer gear most days.
---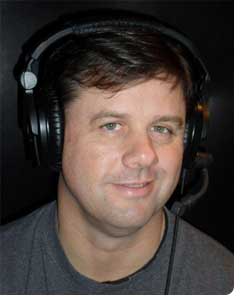 Mickey Plyler -
Radio Host / Blogger
Mickey has been working with TigerNet since 1999. His first job in the sports industry was a student assistant in the sports information office at Clemson University. There he learned from two Clemson legends, Bob Bradley and Tim Bourret.
After Clemson and a stint in the golf industry, Plyler teamed with national radio analyst, Bill King to form the nation's first monthly football recruiting magazine, South Eastern Recruiting Alliance.
The magazine was featured in news stands across the southeast, but it was the promotion of the magazine that lead Plyler to his current job at WCCP. Plyler was promoting the magazine on radio stations across the southeast and his popular segment lead to his own show at WCCP in November of 1998. While at WCCP, Plyler has hosted radio shows in every time slot. He has also done color and play-by-play for college and high school football and baseball. He has also hosted post-game and pre-game shows for Clemson football and basketball.
Plyler loves Clemson sports and the New York Yankees, but the true of his life is supporting The Ryan Harless Foundation. In 2012, he helped form a foundation that centers on helping Ryan Harless in his recovery of his 2008 automobile accident while also supporting local charities and their endeavors.
---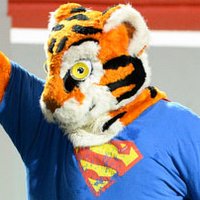 Pigskin Prophet -
Football Prediction Swami
The Pigskin Prophet has been making college football predictions for TigerNet.com since 2012. No one knows where he came from or what his qualifications are, but 50% of the time he is right every time.
After a stint in rehab, for ice cream addiction, the Prophet found college football and officially changed his name to Pigskin Prophet. It's on his checks. You can check.
---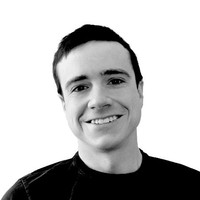 William Allison -
Graphic Design
William is a Clemson graduate from Greenville, SC who owns his own graphic design business. Please visit his site at http://www.themodernretro.com for any graphic design you or your business needs.
---
Mellie Crumpton -
Photographer
Mellie played volleyball at UNC-A and has been taking photographs for TigerNet since 2007. She loves volleyball, crafting and her dog Jaz.
---
Brian Cross -
Co-founder / Lead bug producer and fixer
Co-founded TigerNet in 1995. Brian graduated from Clemson in 1997 with a B.S. in Computer Science.
---
Tommy Crumpton -
Co-founder / Senior Editor / Photographer
Co-founded the Unofficial Clemson Football Page in Dec 1995 from his dorm room at Clemson House. Eventually that site would become TigerNet.com and the rest is history. Tommy has a B.S. and M.S. in Computer Science from Clemson.
Sign Up for E-Mail News Alerts