| | |
| --- | --- |
| Five reasons to be optimistic | |
---
| | |
| --- | --- |
| Sunday, July 17, 2011, 11:16 PM | |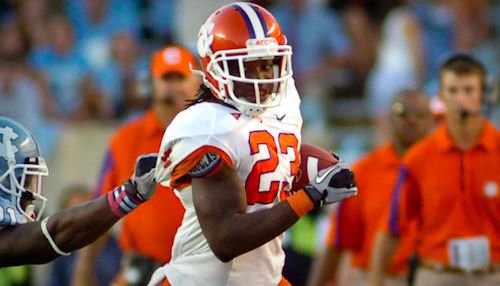 The 2011 football season sits just over the horizon, and message boards, internet sites, office water coolers and talk radio all are beginning to bristle with talk of expectations for the coming year.
The Clemson Tigers and head coach Dabo Swinney are coming off of a 6-7 campaign and a loss to South Florida in the bowl game, but there are plenty of reasons to be optimistic as 2011 approaches and TigerNet takes a look at five of those reasons.
1. Chad Morris and a revamped offense – The offense moved the ball just fine between the 20-yard lines a year ago, but red zone scoring was a problem as turnovers, breakdowns and special teams gaffes all contributed to a lackluster year. Exit former offensive coordinator Billy Napier [who is now at Alabama as offensive intern], and enter new coordinator Chad Morris, who went from successful high school coach to the University of Tulsa to Clemson in just two seasons. Morris' "Smashmouth spread" promises to be physical, yet exciting. He says he wants to take two or three shots downfield in every quarter, and has also said he runs a very simple offense that will be easy for some of the younger players to pick up. He wants the players reacting naturally instead of thinking too much on the field, like they did a year ago when they were still processing the play terminology while lining up. With that in mind, he has also taken the line calls away from the line itself because he wants them to get lined up and ready to snap the ball with somewhere between 19 and 21 seconds on the play clock. With the talent on hand and the young talent coming in, this offense should definitely be an improvement on 2010. Especially because...
2. The offensive line is experienced – The cornerstone of any good offense is a bunch of big uglies up front, and Clemson has that in right tackle Landon Walker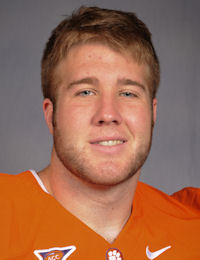 Landon Walker
Offensive Line
#72 6-6, 310
North Wilkesboro, NC
View Full Profile , right guard Antoine McClain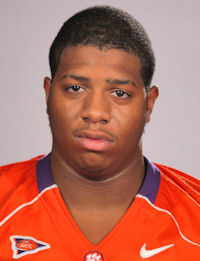 Antoine McClain
Offensive Line
#74 6-5, 330
Anniston, AL
View Full Profile , center Dalton Freeeman, left guard David Smith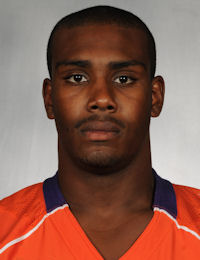 David Smith
Offensive Line
#73 6-5, 315
Greenville, SC
View Full Profile and left tackle Philip Price. All but Price are returning starters, and Price [a converted tight end] turned heads in the spring with how quickly – and well – he has picked up his position. This unit was among the nation's best in sacks allowed a season ago, and with Morris promising more quick passes instead of longer-developing patterns, that trend shouldn't change dramatically. The biggest question about this unit is the depth – no real backup emerged during spring practice behind Walker for example. If new line coach Robbie Caldwell can get this unit run-blocking effectively, and a few younger plays can emerge to provide depth, this could be one of the best units in the ACC because...
3. There is a lot of young talent of the offensive side of the ball. Junior running back Andre Ellington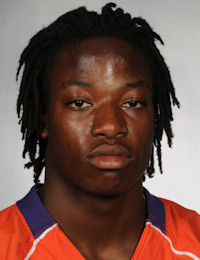 Andre Ellington
Running Back
#23 5-10, 190
Moncks Corner, SC
View Full Profile returns from his toe injury, and he is backed up by sophomore Roderick McDowell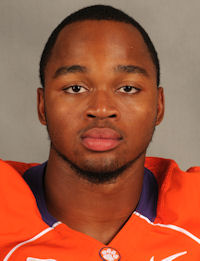 Roderick McDowell
Running Back
#25 5-9, 185
Sumter, SC
View Full Profile [who saw some action last season], redshirt freshman D.J. Howard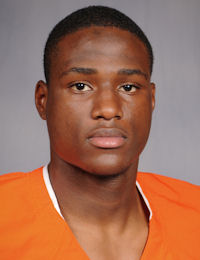 D.J. Howard
Running Back
#22 5-11, 190
Lincoln, AL
View Full Profile and Demont Buice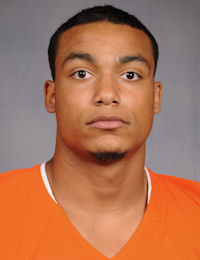 Demont Buice
Running Back
#24 6-0, 220
Gadsden, AL
View Full Profile [who each showed flashes during the spring] and incoming freshman Mike Bellamy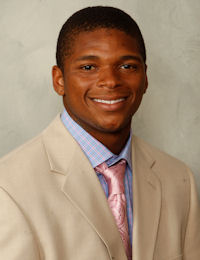 Mike Bellamy
Running Back
# 5-10, 187
Punta Gorda, FL
View Full Profile , who set career records in the state of Florida during his high school career and has drawn comparisons to former Tiger C.J. Spiller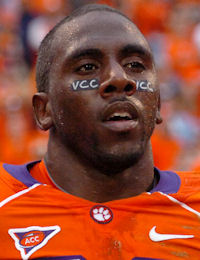 C.J. Spiller
Running Back
#28 5-11, 195
Lake Butler, FL
View Full Profile . The wide receivers have Jaron Brown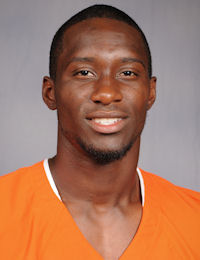 Jaron Brown
Wide Receiver
#18 6-2, 200
Cheraw, SC
View Full Profile , Bryce McNeal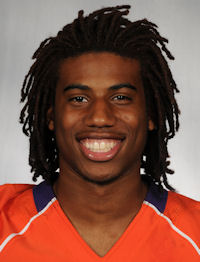 Bryce McNeal
Wide Receiver
#7 6-1, 180
Minneapolis, MN
View Full Profile , Marquan Jones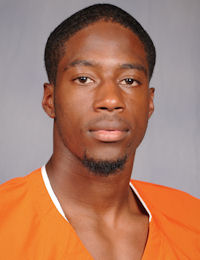 Marquan Jones
Wide Receiver
#26 6-0, 195
Columbia, SC
View Full Profile and Nuk Hopkins all back, and add talented youngsters like Sammy Watkins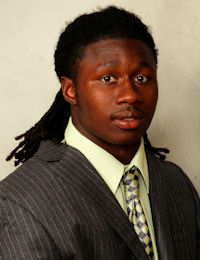 Sammy Watkins
Wide Receiver
# 6-2, 200
Fort Myers, FL
View Full Profile , Charone Peake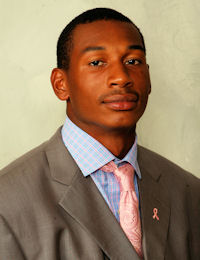 Charone Peake
Wide Receiver
# 6-4, 210
Roebuck, SC
View Full Profile , Martavis Bryant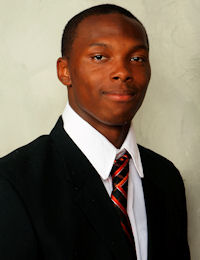 Martavis Bryant
Wide Receiver
# 6-4, 195
Anderson, SC
View Full Profile and possession guy Adam Humphries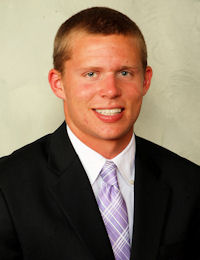 Adam Humphries
Wide Receiver
# 5-11, 175
Roebuck, SC
View Full Profile . A nightmare scenario for any defensive coordinator would have Watkins coming out of the slot, Hopkins on the outside and Bryant, Peake or Brown taking a route downfield. Add in the possibility of having to cover tight end Dwayne Allen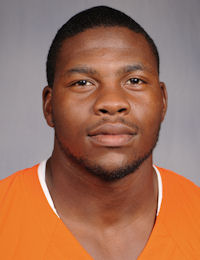 Dwayne Allen
Tight End
#83 6-3, 245
Fayetteville, NC
View Full Profile or one of the backs out of the backfield, and defenses may run out of quality personnel to cover everybody. Allen could be headed for a monster season, and he has another quality freshman behind him in Eric MacLain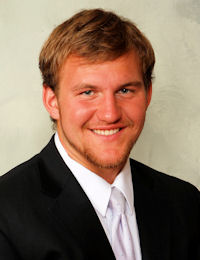 Eric MacLain
Tight End
# 6-5, 261
Fayetteville, NC
View Full Profile . MacLain has soft hands, a nasty demeanor and the size to be dominant. Of course, the offense may not have to score 40 points a game, because...
4. This defense has the chance to be really good. Yes, the defense lost Jarvis Jenkins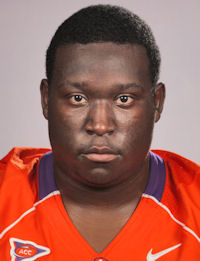 Jarvis Jenkins
Defensive Tackle
#99 6-4, 315
Clemson, SC
View Full Profile , Da'Quan Bowers, Marcus Gilchrist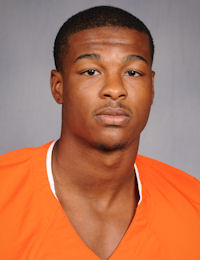 Marcus Gilchrist
Defensive Back
#12 5-11, 190
High Point, NC
View Full Profile and DeAndre McDaniel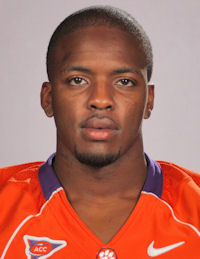 DeAndre McDaniel
Wide Receiver
#2 6-1, 180
Tallahassee, FL
View Full Profile . Those are four quality players to lose, and most national pundits point to the fact that this defense returns just five starters from a year ago. However, a deeper look shows that a new starter at defensive tackle, Rennie Moore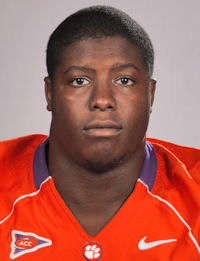 Rennie Moore
Defensive Tackle
#94 6-4, 270
Saint Marys, GA
View Full Profile , played a ton of snaps last season and is almost a de-facto returning starter. Defensive end Malliciah Goodman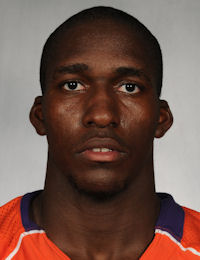 Malliciah Goodman
Defensive End
#97 6-4, 265
Florence, SC
View Full Profile also logged snaps during pressure situations, and former starting linebacker Brandon Maye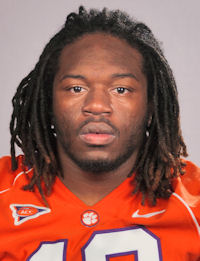 Brandon Maye
Linebacker
#20 6-2, 235
Mobile, AL
View Full Profile was off the field a good bit due to injury, so the linebacking corps returns starters Quandon Christian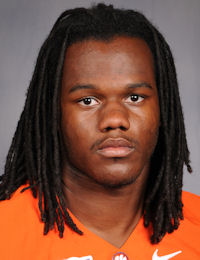 Quandon Christian
Linebacker
#34 6-3, 215
Lake View, SC
View Full Profile and Corico Hawkins

Corico Hawkins
Linebacker
#42 5-11, 230
Milledgeville, GA
View Full Profile and another guy that saw extensive action in Tig Willard. If this group can hold the fort while the young linebackers gain experience, then watch out. In the secondary, the only returning starter is safety Rashard Hall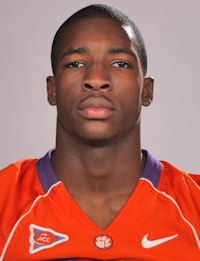 Rashard Hall
Safety
#31 6-2, 200
St. Augustine, FL
View Full Profile . However, that is based on a standard 4-3 defense, and Clemson typically hasn't started in that base defense very much the past two seasons because of the rise of the spread offense. As a result, the Tigers often play a lot of nickel coverage, and corner Xavier Brewer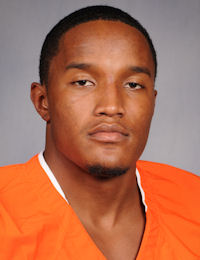 Xavier Brewer
Defensive Back
#29 5-11, 190
Jacksonville, FL
View Full Profile started double digit games a year ago. Safety Jonathan Meeks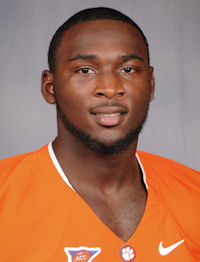 Jonathan Meeks
Safety
#5 6-1, 205
Rock Hill, SC
View Full Profile also started a few games, and corner Coty Sensabaugh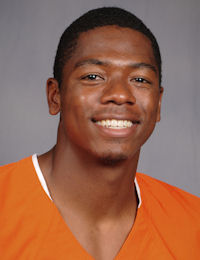 Coty Sensabaugh
Defensive Back
#15 6-0, 180
Kingsport, TN
View Full Profile also saw extensive action. The problem lies in the fact that once you get past the starters, the reserves are manned by younger players, but there are future stars in safety Bashaud Breeland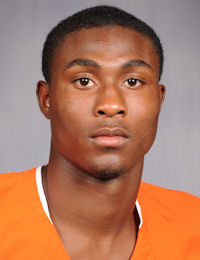 Bashaud Breeland
Safety
#17 6-0, 190
Allendale, SC
View Full Profile , tackle Tavaris Barnes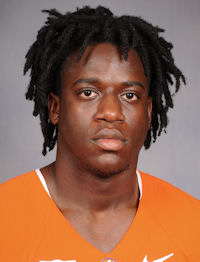 Tavaris Barnes
Defensive End
#6 6-3, 265
Jacksonville, FL
View Full Profile , end Corey Crawford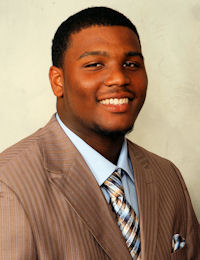 Corey Crawford
Defensive Line
#93 6-5, 275
Chatham, VA
View Full Profile , and linebackers like Tony Steward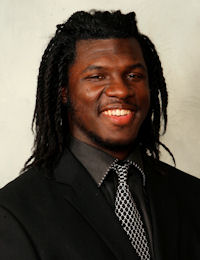 Tony Steward
Linebacker
# 6-2, 225
St. Augustine, FL
View Full Profile , Stephone Anthony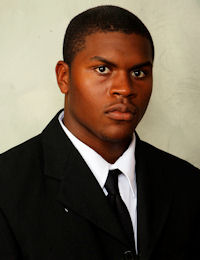 Stephone Anthony
Linebacker
# 6-2, 220
Wadesboro, NC
View Full Profile , Lateek Townsend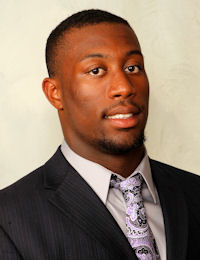 Lateek Townsend
Linebacker
# 6-2, 197
Bennettsville, SC
View Full Profile and B.J. Goodson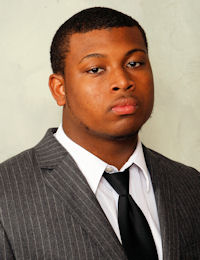 B.J. Goodson
Linebacker
# 6-1, 215
Lamar, SC
View Full Profile . And don't think for a minute that Kevin Steele has forgotten how to coach in the off-season, even though the rest of the country obviously has, because we see...
5. Nobody expects this team to do anything this season. Yes, the national media has low expectations for this season in Tigertown. The Sporting News says 6-6 is a successful campaign, and other sites have the Tigers anywhere from second to fourth in the Atlantic Division. This team can go out and play with reckless abandon, because the only expectations they have to live up to are their own, the ones of the coaching staff and the 80,000 fans who will pack Death Valley on autumn Saturdays.

Tags: Clemson Football
,
Adam Humphries
,
Andre Ellington
,
Antoine McClain
,
B.J. Goodson
,
Bashaud Breeland
,
Brandon Maye
,
Bryce McNeal
,
C.J. Spiller
,
Charone Peake
,
Corey Crawford
,
Coty Sensabaugh
,
D.J. Howard
,
David Smith
,
DeAndre McDaniel
,
Demont Buice
,
Dwayne Allen
,
Jaron Brown
,
Jarvis Jenkins
,
Jonathan Meeks
,
Landon Walker
,
Lateek Townsend
,
Malliciah Goodman
,
Marcus Gilchrist
,
Marquan Jones
,
Martavis Bryant
,
Mike Bellamy
,
Quandon Christian
,
Rashard Hall
,
Rennie Moore
,
Roderick McDowell
,
Sammy Watkins
,
Stephone Anthony
,
Tavaris Barnes
,
Tony Steward
,
Xavier Brewer