| | |
| --- | --- |
| Morris on first group: "I thought they stunk" | |
---
| | | |
| --- | --- | --- |
| Monday, September 9, 2013, 4:43 PM | | |
CLEMSON – For those that thought Clemson's first-string offense was less-than-impressive last Saturday against South Carolina St., offensive coordinator Chad Morris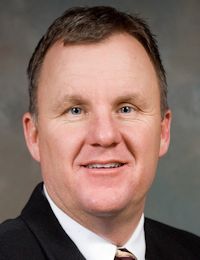 Chad Morris
Offensive Coordinator / QBs
View Full Profile agrees with you.
In fact, he thinks they "stunk."
"Nobody we have is good enough to not focus in on football on a consistent basis," Morris said Monday in the WestZone. "Our older guys didn't perform at the level they should have performed. Period. I thought they stunk in some cases. And you know what, that's okay because some young guys were ready."
Morris said he was disappointed in the energy level his group took into Saturday's game.
"I don't think we played with near the energy we needed to play with, especially with our older guys," he said. "I didn't think we were very physical at certain positions. I don't think we came out and performed like we needed to play. I was disappointed in the 4th-and-1, and I think that kind of set the tempo. That set the tone and gave everybody a bad taste. I know it gave me a bad taste in my mouth. That was unacceptable. But that will be a great teaching point and a great teaching tape for those guys. The positive of it was that there were some younger guys that were ready to go and they were ready to play, and when their time came they performed. They did a good job, and there were a lot of positives out of it. And I am really positive that we will be able to motivate them pretty good this week. That is a positive that I got out of it."
As a result, Morris promised that this week will see the Tigers go through some hard practices.
"Tuesday, Wednesday and Thursday will be very physical practices. Tuesday will be very challenging to them," Morris said. "Wednesday is going to be extremely challenging for them as well, and we will be getting them ready to go for next week. It will be a great opportunity to get better. We have a long way to go, and we have a lot of things to work on. Just like everybody else in the country. But I am not worried about everybody in the country – I am worried about us and how we can get better. I think we have to really hone in on ourselves."
On the play of quarterback Tajh Boyd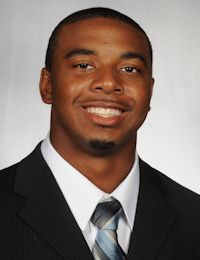 Tajh Boyd
RS Sr. Quarterback
#10 6-1, 225
Hampton, VA
View Full Profile
"I don't think he ever got in the flow of the game. I think every ball he was looking to throw he was looking to throw the big ball, and he wasn't taking what they gave him, some underneath stuff, some check downs. Those were the things that were wide open. If we hit a couple of those, then the other things open up. I think he started and never could get in a groove or a rhythm."
On the reserve offensive linemen
"Did I feel like someone competed well enough to earn a starting job? No, not yet. Does it warrant a guy getting in and playing a bit more during the course of the game or needs to be motivated enough to possibly push somebody for a starting job? Absolutely. I thought Isaiah Battle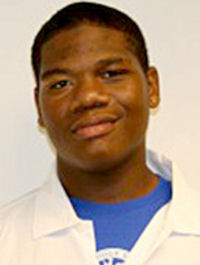 Isaiah Battle
So. Offensive Tackle
#79 6-6, 280
Brooklyn, NY
View Full Profile played extremely physical, and he is a guy that is gaining confidence. He still has a long way to go. He has taken steps in the right direction. Kalon Davis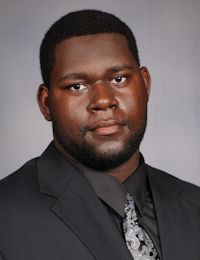 Kalon Davis
RS Jr. Offensive Guard
#67 6-5, 330
Chester, SC
View Full Profile stepped in the other night and played for Tyler Shatley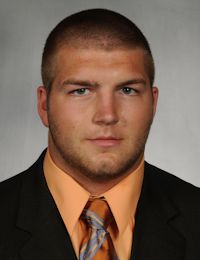 Tyler Shatley
Gr. Offensive Guard
#62 6-3, 295
Icard, NC
View Full Profile and did a good job. Patrick DeStefano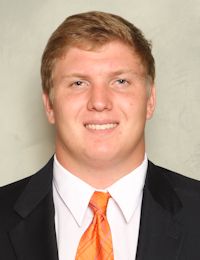 Patrick DeStefano
RS Fr. Offensive Line
#71 6-5, 275
Spartanburg, SC
View Full Profile got some playing time in there and did some good things. Jay Guillermo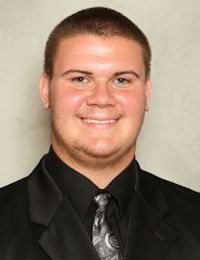 Jay Guillermo
RS Fr. Center
#57 6-2, 290
Maryville, TN
View Full Profile is another one that got in and got some playing time. It was a great day to get guys plenty of reps and get them some confidence, because they might be needed later in the season."
On the play of wide receiver Germone Hopper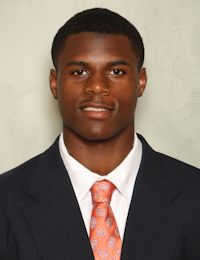 Germone Hopper
RS Fr. Wide Receiver
#5 6-0, 170
Charlotte, NC
View Full Profile
"He played physical and that was really good to see. We're leaving so many opportunities and yards on the field because we're not being physical, we're not blocking enough on that outside. He came in and gave us some physicalness. That was good to see, and I was excited about watching him and we are going to watch his physical style of play on film today."
On RB Roderick McDowell
"I don't think his focus was there. I don't think he had good focus, as far as knowing the situation of the game. If its 3rd-and-short and you catch a pass, instead of going and getting it you dance and you don't get it. Or if it's 4th-and-short, instead of going up in there and bombing it up there you are trying to shake and not getting it."