| | |
| --- | --- |
| Clemson vs. Georgia prediction | |
---
| | | |
| --- | --- | --- |
| Friday, August 30, 2013, 1:06 PM | | |
In case you haven't heard, there are big things happening in Clemson this Saturday.
The Clemson Tigers open the season against the Georgia Bulldogs, renewing what was once a sizzling rivalry between the two schools that sit less than 100 miles apart. This year, both schools have national title hopes and a win on Saturday would go a long way towards that goal.
Both teams feature dynamic offenses and have questions on defense. Georgia has quarterback Aaron Murray and running backs Todd Gurley and Keith Marshall, while the Tigers have quarterback Tajh Boyd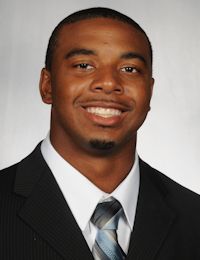 Tajh Boyd
RS Sr. Quarterback
#10 6-1, 225
Hampton, VA
View Full Profile and a bevy of talented wide receivers, including a rejuvenated Sammy Watkins
Sammy Watkins
Jr. Wide Receiver
#2 6-1, 205
Fort Myers, FL
View Full Profile .
This one ought to be a good one for the GameDay folks, the fans in attendance, and the people watching on national television.
| | |
| --- | --- |
| WHAT: | No. 5 Georgia at No. 8 Clemson |
| WHERE: | Memorial Stadium (85,000) - Clemson, S.C. |
| WHEN: | Saturday, August 31st, Sometime after 8 p.m. |
| SPREAD: | Georgia -1.5 |
| TV: | ABC |
The Georgia gameplan should be fairly easy to figure out – run Gurley and Marshall, control the clock and let Murray take his chances down the field with the play-action pass. The news for Clemson in the secondary has not been good the last couple of seasons, and there are still a ton of questions heading into this season. And I might be different than most people – I think the corners will be ok during this game. The players who are going to play –
Bashaud Breeland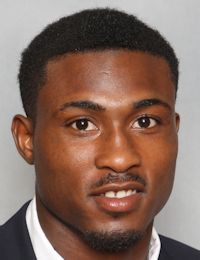 Bashaud Breeland
RS Jr. Cornerback
#17 6-0, 195
Allendale, SC
View Full Profile
,
Garry Peters
Garry Peters
RS Jr. Cornerback
#26 6-0, 195
Conyers, GA
View Full Profile
,
Martin Jenkins
Martin Jenkins
RS Jr. Cornerback
#14 5-10, 180
Roswell, GA
View Full Profile
and
Darius Robinson
Darius Robinson
Cornerback
#8 5-10, 175
College Park, GA
View Full Profile
– all have experience, and Peters played well at the end of last season. The question is at the spots manned by
Travis Blanks
Travis Blanks
So. Defensive Back
#11 6-0, 190
Tallahassee, FL
View Full Profile
and
Robert Smith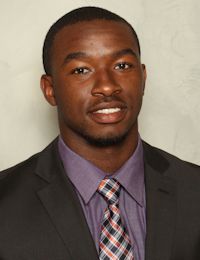 Robert Smith
Jr. Safety
#27 5-10, 210
St. George, SC
View Full Profile
. Both players are going to be good, but young safeties have a tendency to peak into the backfield and get beat over the top. Heck, Clemson's experienced safeties got beat that way the last two seasons. If the Bulldogs are able to establish the run – watch out for those sweeps with Gurley and Marshall – look for Murray and company to try and hit the big play down the field. Gurley rushed for 1,385 yards and 17 touchdowns on 222 carries last season, while Marshall ran 117 times for 759 yards and eight scores. They return every starter on the offensive line, so that group is experienced. Clemson's front seven needs to get pressure on Murray early and often – Murray has a tendency to throw into coverage under pressure – and control the running game. If they don't, it could be a long night.
It all starts with Boyd, the triggerman for
Chad Morris
Chad Morris
Offensive Coordinator / QBs
View Full Profile
' offense. Boyd is missing three valuable weapons from last season – running back
Andre Ellington
Andre Ellington
Running Back
#23 5-10, 195
Moncks Corner, SC
View Full Profile
, tight end
Brandon Ford
Brandon Ford
Tight End
#80 6-4, 240
Wando, SC
View Full Profile
and wide receiver
DeAndre Hopkins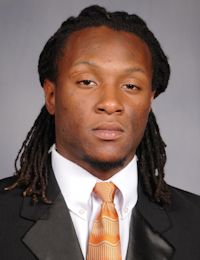 DeAndre Hopkins
Wide Receiver
#6 6-2, 205
Central, SC
View Full Profile
Hopkins. Can the Tigers find replacements for those workhorses? The answer is yes, but there are questions surrounding the running back rotation, where senior Roderick McDowell gets his first chance to start, and with a thin tight end group. The good news is that Watkins looks even better than he did his freshman season and Boyd has weapons all over the field with burners like
Martavis Bryant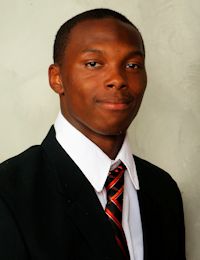 Martavis Bryant
Jr. Wide Receiver
#1 6-5, 200
Calhoun Falls, SC
View Full Profile
,
Charone Peake
Charone Peake
Jr. Wide Receiver
#19 6-3, 200
Moore, SC
View Full Profile
and
Germone Hopper
Germone Hopper
RS Fr. Wide Receiver
#5 6-0, 170
Charlotte, NC
View Full Profile
, newcomer
Mike Williams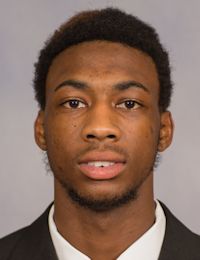 Mike Williams
Fr. Wide Receiver
#7 6-5, 205
Vance, SC
View Full Profile
and the ever-steady
Adam Humphries
Adam Humphries
Jr. Wide Receiver
#13 5-11, 190
Spartanburg, SC
View Full Profile
. If the Tigers can establish any kind of running game to take the pressure off of Boyd and can find an answer at tight end among
Darrell Smith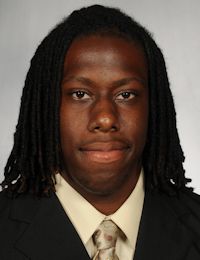 Darrell Smith
Gr. Fullback
#40 6-1, 250
Gadsden, AL
View Full Profile
,
Stanton Seckinger
Stanton Seckinger
RS So. Tight End
#81 6-4, 210
Isle of Palms, SC
View Full Profile
and
Jordan Leggett
Jordan Leggett
Fr. Tight End
#16 6-6, 235
Navarre, FL
View Full Profile
, Boyd and the offense should be better than ever. Four starters return on the offensive line, and Georgia has a suspect and young secondary and inexperience along the defensive line. MLB Amarlo Herrera is the team's top returning tackler – he had 70 last season – after starting nine games. Big DE Garrison Smith had 57 tackles last season. Josh Harvey-Clemons will be the starting safety for the Bulldogs, but he won't play Saturday as he serves a one game suspension. He could be replaced by Connor Norman – a walk-on that originally signed with Presbyterian. Boyd just needs to play like he did against LSU and not repeat his South Carolina performances, especially if the Bulldogs get ahead early. On a big night, in front of a big crowd with big implications, Boyd and the offense show up.
The Tigers return All-American kicker
Chandler Catanzaro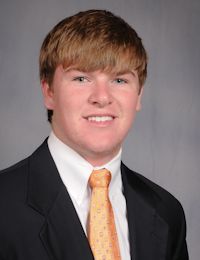 Chandler Catanzaro
Gr. Punter / Kicker
#39 6-2, 195
Greenville, SC
View Full Profile
, who missed one field goal last season, and feature the big leg of
Bradley Pinion
Bradley Pinion
So. Punter
#92 6-5, 230
Concord, NC
View Full Profile
at punter and on kickoffs. The Tigers suffered in the return game last season - on offense and defense – and need to cure those ills if they want to have a good season. The word is that Watkins will be more of a factor in the return game this season, and the hope of the coaches is that he can replicate some of his freshman performances. For Georgia, we don't know the status of kicker Marshall Morgan, who was arrested over the summer for boating under the influence. Georgia head coach Mark Richt has said that there won't be a formal announcement regarding Morgan, and we will either see him kick or we won't. The guess is that we see him at some point Saturday, but if he sits out the entire game the pendulum swings in Clemson's favor. If he plays the entire game, things are a little more even.
Both teams will score points and move the football – the big key will be whether Clemson can control Gurley and still run its own offense. We've heard good things about the front seven during the spring and fall camp and they played well against LSU, but let's face facts – it looked like a 12-year old was calling plays for LSU in the bowl game. Georgia won't have that problem, and Murray is facing a secondary that we simply don't know anything about. If Boyd gets into a rhythm, look out. Same thing goes for Murray, who also has a lot of weapons at his disposal. If you think the offenses even out and the defenses even out, then Clemson gets the edge in the kicking game and the homefield advantage. Defensive end
Vic Beasley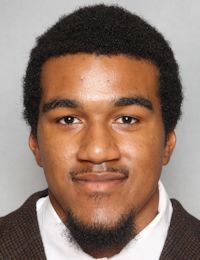 Vic Beasley
RS Jr. Defensive End
#3 6-3, 225
Adairsville, GA
View Full Profile
announces himself to the nation by pressuring Murray, and even though Gurley gets 100 yards, the Tigers get the big kick at the end from their All-American. It will be high-scoring, but not as high as some people think.
---
GUEST PREDICTIONS
---
Mickey Plyler
- 6-9AM on WCCP 104.9FM EST -
31-28 Clemson
Nikki Steele - TigerNet Writer - 31-28 Clemson
Tony Crumpton - TigerNet's Associate Editor - 34-31 Clemson
Lawton Swann - Clemson Sports Talk / TigerNet Talk - 37-31 Clemson
Pigskin Prophet - 39-34 Clemson
Butt-Head - Friend of the Prophet who said anyone could do this - 48-31 ClemsonClemson vs. Georgia prediction
Game
Actual
David Hood
Mickey Plyler
Tony Crumpton
Nikki Steele
Lawton Swann
El Swann
Pigskin Prophet
Georgia
?
37-34 CU
31-28 CU
31-28 CU
34-31 CU
37-31 CU
39-34 CU
Points
-
0
0
0
0
0
0
* Points: 3 pts for best prediction of the week (tiebreaker is Clemson score), 1pt for picking the correct winner

Tags: Clemson Football
,
Adam Humphries
,
Andre Ellington
,
Bashaud Breeland
,
Bradley Pinion
,
Brandon Ford
,
Chad Morris
,
Chandler Catanzaro
,
Charone Peake
,
Darius Robinson
,
Darrell Smith
,
DeAndre Hopkins
,
Garry Peters
,
Germone Hopper
,
Jordan Leggett
,
Martavis Bryant
,
Martin Jenkins
,
Mike Williams
,
Robert Smith
,
Sammy Watkins
,
Stanton Seckinger
,
Tajh Boyd
,
Travis Blanks
,
Vic Beasley