| | |
| --- | --- |
| Saturday Viewing Solution | |
---
Saturday's Viewing Solution
I really don't know how it works out this way, but Saturdays have to be the worst day of the week for ESPN color analyst Ed Cunningham.  I don't know the exact details, but I have a theory on how his Saturdays work.
My best guess is that he wakes up with a tremendous hangover.  With a dehydrated mouth and a pounding headache, Cunningham makes his way to the medicine cabinet for Advil but just about rips his toenail off on the side of the bed.  Afterward he stops the bleeding makes his way in the kitchen for some Cap'n Crunch, only to find out that he is out of milk and has to eat them with water.  He almost misses his flight to his game day destination only to find out that he is sitting beside a chatterbox grandmother that wants to tell him about her grandkids the entire flight.  The airline loses his luggage.  His rental car is a compact and he gets stuck in traffic on the way to the stadium.  Then the real issue starts because he realizes once again he is working with Mike Patrick as his play-by-play guy, and he knows Patrick will mispronounce names 17 times throughout the game.
This is about the only explanation why Ed Cunningham is always in a bad mood when he works a game.  I don't know how it works out this way every single week, but it seemingly comes down to his having to eat his cereal with water.
Clemson fans think Cunningham has it out for them but that is simply not the case.  If you watch every week, you notice that Cunningham is just in a bad mood.  It's not a Clemson thing, it's a Cunningham thing.  He constantly points out the negatives throughout the entire broadcast.
One of the great things about college football is the big plays.  College players often make big plays that set off one of the fan bases into celebrations and get the band playing the fight song.  Often times those big plays come as the result of a mistake made from the opponent.  For example, during this year's season opener against Georgia, Sammy Watkins
Sammy Watkins
Jr. Wide Receiver
#2 6-1, 205
Fort Myers, FL
View Full Profile took an underneath pass and turned it into a long touchdown due to a missed tackle in the secondary.  The crowd went crazy and the band struck up "Tiger Rag."  As fireworks were set off in Death Valley, ABC's play-by-play announcer Brent Musburger and color analyst Kirk Herbstreit raved about Tajh Boyd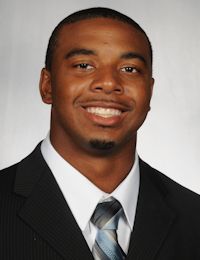 Tajh Boyd
RS Sr. Quarterback
#10 6-1, 225
Hampton, VA
View Full Profile 's recognition of the defense and his quick release.  The duo went on about their amazement of Watkins' strength and his top end speed that allowed him to pull away for a huge momentum swing.
Had Mike Patrick and Ed Cunningham been announcing the game, Patrick would have called him Sandy Wilkins and Cunningham would have spent five minutes talking about Georgia's bad secondary tackles.
Monday we got the news that the Mark Pattice and Debbie Downer are once again calling the Clemson-Virginia game Saturday.
Clemson fans be warned.
However, you don't have to listen to the second rate broadcast and feel bad about another win.  You have choices.  I know there is a delay, but turn down the TV and listen to the Clemson Radio Network broadcast.
If the delay drives you crazy, just turn down the game and watch without sound.  I do this every once in a while and find it different but less distracting.  I started this strategy with Dick Vitale during college basketball and found it was an improvement.
Finally, I would suggest Clemson fans do what I am doing.  Pack up the car and head to Charlottesville this weekend.  The campus is nice.  The people are not going to flip you off and curse you like Maryland's fans.  A trip to Monticello is worth it if you can work it in.
From Clemson it's about six-and-a-half to seven hours of a drive.  From Greenville it's about five-and-a-half to six hours.  From Columbia it's about six hours.  From Charlotte it's only about four-and-a-half to five hours.  That means the trip can be managed with only one night in a hotel.
Tickets are very easy to come by.
The weather forecast at this point looks very good.
Remember, the judge didn't sentence us to another Saturday with Patrick and Cunningham.  We have choices.
I'll see ya in Charlottesville!
The Brad Hughes All-State Insurance Agency
Prayer List
We have started a prayer list on the blog.  Here are the guidelines:
If you are offended by prayer or prayer lists then I apologize in advance.  The blog is free and the prayer list will be on the bottom of the page so you don't have to read it.
If you would like to add someone to the list please email me at mickeyplyler@hotmail.com
*Please let me know when it is appropriate to take the person off of the prayer list.
Those who need our prayers include: Finn Brookover, Jo Ann Bachman, Kenneth Bryant, Pruitt Martin, Got Igers and his family, David Rowland, Leonard, Gillespie and his family, Jim S., Daniel Rosborough, the Huffman family, Nancy Winkler, John Reeve, Vinnie Brock, Kaitlyn L., Susan Miller, Joyce Harley, Steve Proveaux, Jeffrey Greene, the Hutto family, Sherl Drawdy, Caleb Kennedy, Teresa O'Connor, Matt Jacobs, Perrin Seigler, Candee Massee, Lindsey Jordan, Sam Catoe, Tyler Felch, the Nicolopulos family, "the Jacksonville, FL guys," Kim Sims, the Coyle family, Ryleigh Tedder, Steve Lee, Kelly Trakas, Jimmy Moore, the Thomas V. family, Emary Claire Young, Kitty Bowers, Julie Locke, the Scheider family, Lauren Kittles' family, Frank Gentry, Joyce Bussey, Stacey McKeown, Dale Childs, Larry Lentz, Jr., Carl Sharperson, Scott Hannon, William Perry, Tyler Swaney, Lillian, Mark Feit, David Frame, Chad Berry, the family of Matthew M. Watson, the Dowis family, Shervin Messer, Alan Putnam, the Olivers, Lee Tate, Ronnie Abrams, Eddie Greene, the Jackson family, Bill Vader, Jim Taylor, Tina DeWitt, Rock Horne, Christopher Tuten, Bobby Wayne Thomas, Emma and Danielle Carothers, Robert Ditty, Mr. and Mrs. Murray Smith, Dot Cartee, Ayden Mills, Millie Heatley, Lynn Martin and family, Michael Pinson, Jake David family, Angie Crowley, Ira, Mike Tolson, Poly Wells, Dr. Muriel Bishop, Jack Cunningham, Emily Jefford Meister, Zachary Stoller, Aaron Clackum, Pat James, Cortney Moore, William Moore, Angelia and Savannah Anderson, William Ross, Meredith Legg, Scott Johns, Frank Carroll, Brandon Thompson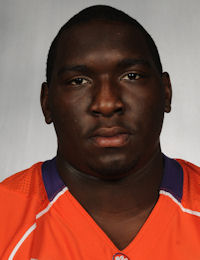 Brandon Thompson
Defensive Tackle
#98 6-2, 310
Thomasville, GA
View Full Profile , Alvin Sammons, Georgine McAlhaney, Glen Davis, Mike Price, Clay Childers, Aaron Knight, Danielle Johnston and family, Nicholas Abrams, Lana Kuykendall, Gary, Gary G., William Huggins, Jim Bennett, Chantz Fowler, Ethel McElveen, Michele Gurganus, William Gentry, Lewis Usher and Tanya Sanders,  Shon Cooper, Nick Collins, Amanda Peake, Danny Hammond, Chip Turner, Nick Collins, Allen Steen, the Sturkey family, the Lance family, Nick Chrisley's family, Allison Williams, Lt. Kyle Walker, Summer and Joel Johnson, Nicole O'Donnell, James O. Johnson, Joy Pruett and family, Bill Schmidt, Jack Bailey, Gardner Family, Charles Turner, Kathy Bartholomew, Ray Sanders, David and Robin Blocker, J.R. Ray, Kenneth Kowe, Lauren Sielicki, Doug Bailey and family, Jenna Phipps, Mark Lawrence, Harlan Sullins, Peter Laboy, Kat and Carlisle Jones, Elizabeth Galloway and family, Anita McDonald, Willard Harryman, Liz Surratt, Molly Senn, Jackie Shearer, Richard Sellers, Tim Drisdelle, Edward Easterling, Dawson Bourne, Susan and Mike Brown, Julie Goodman Marshall, Willard and Dorothy Harryman, Justin Jernigan, Jack  Cunningham,  Mia Daughtery, Tee Senn, Jim Lanier, Bob Garrett, Skylar, Joseph Thomas, Mrs. Nelis, Jeanne Thompson, Sean Rowell, and our great country and the men and women in uniform that protect and serve it every day, plus their families.

Upgrade Your Account
Unlock premium boards and exclusive features (e.g. ad-free) by upgrading your account today.
Upgrade Now