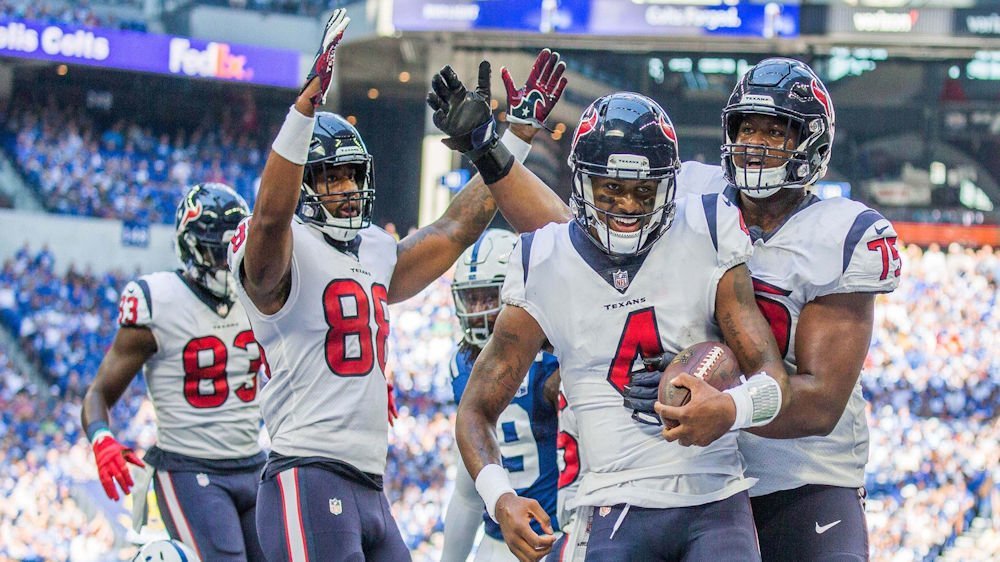 | | |
| --- | --- |
| Deshaun Watson on Clemson's success, Trevor Lawrence's potential | |
---
| | | |
| --- | --- | --- |
| Thursday, July 11, 2019, 11:01 AM | | |
Houston Texans quarterback Deshaun Watson was interviewed recently by Uproxx Sports about several topics including his take on the National Champion Tigers and sensational signal-caller Trevor Lawrence.
Watson was brought in to Clemson to win championships.
"I want to say it's surpassed it because the vision was winning a championship every year," he said. "We weren't able to do that; we lost the first one in my junior year. But honestly, this is what coach Dabo Swinney and coach Chad Morris told me when I was a sophomore in high school. I committed in 2012 before any of this was even thought of, and I believed in what he was saying, convinced me in a positive way and I wanted to be a part of it, and he said that I can be the quarterback to really start that trend and start the wave of what they're doing now."
Watson believes that he was one of the key recruits to get the ball rolling at Clemson.
"So I really feel like and believe that I was one of the guys to get a lot of recruits there, a lot of people, a lot of coaches, a lot of attention in a positive way, and we were doing it right," he said. "They're gonna continue to do that."
Watson has enjoyed watching Lawrence grow as a quarterback and thinks he has more untapped potential.
"He's a guy with a lot of confidence in himself," he said. "He knows who he is and he knows that he's very humble, and he has that underdog mentality, also. So it's been great to be able to watch him grow, especially with him [being] from Georgia and myself being from Georgia. And I was very familiar with Cartersville High School, so it's cool to be able to watch him grow and follow them, I guess, my footsteps and lead him to Clemson University. So he's gonna continue to get better."
Lawrence passed for 3,280 yards and 30 touchdowns and only four interceptions in his freshman campaign.