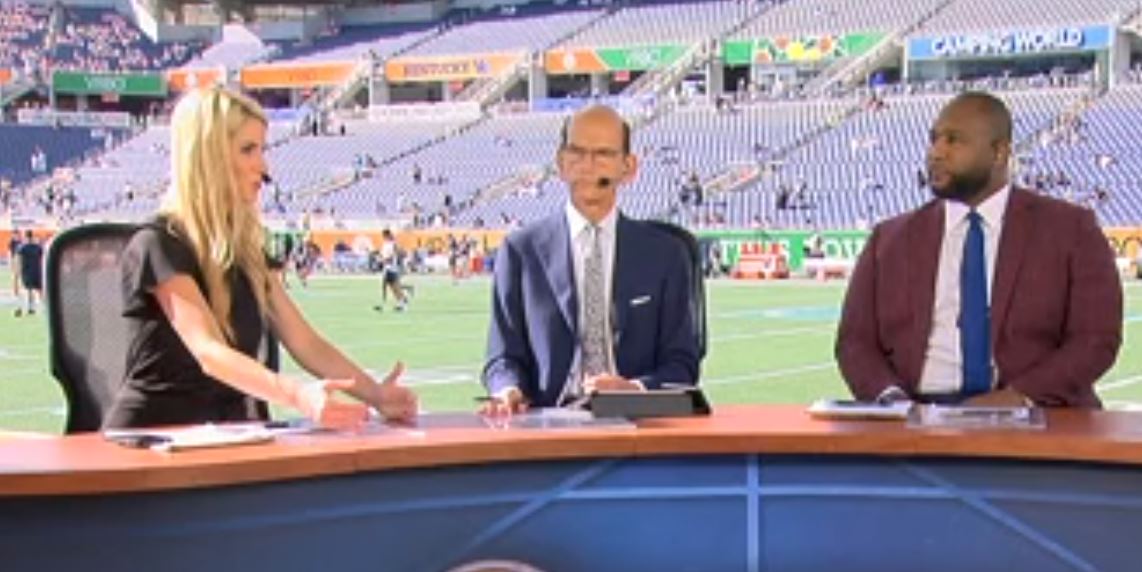 | | |
| --- | --- |
| WATCH: ESPN panel on QB, defense factor in title game | |
---
| | | |
| --- | --- | --- |
| Tuesday, January 1, 2019, 3:10 PM | | |
ESPN's SEC Nation panel gave its early thoughts Tuesday on the undefeated title game matchup between No. 1 Alabama and No. 2 Clemson on Jan. 7 (ESPN/8 ET).
"Dabo Swinney played his cards to be in this position right here," ESPN's Marcus Speas said. "This is the quarterback he felt gave him the best chance - look, Dabo Swinney didn't go to Trevor Lawrence to win the ACC. He went to Trevor Lawrence to beat Nick Saban and Alabama because he knew had to push the ball downfield. The fact that we get this game - everyone talking about the fourth (straight) game and all that - I want to see if Dabo's move is going to pay dividends in this football game...
"If a freshman gets this national championship from Alabama - it's just setting up beautifully...This is going to be very interesting for Dabo Swinney and Clemson."
Paul Finebaum sees Alabama being in a better position due to Jalen Hurts still being on the bench if the Crimson Tide need him.
"If something happens to the starter (Tua Tagovailoa), Alabama has a plan," Finebaum said. "I know Clemson fans - I'm sure you're all watching this morning - are going to come at me and say, 'What about the Syracuse game?' Yeah, they handled that quite well but this is a different situation going against Alabama."
Both Spears and ESPN's Jordan Rodgers see the defense that can handle the talented QBs better as holding the key to victory come Monday.
"Is Clemson going to be able to provide pressure with this vaunted defensive line we've talked about all year long without adding guys and having to blitz?" Spears said. "Because Georgia gave Tua fits with a rover in the secondary. I'm looking forward to seeing how that plays out on that side of the ball. We're going to have a lot of conversation about Tua and Trevor Lawrence and how good they've been and the things that could happen - Georgia gave themselves a chance in the SEC Championship game because of defense."
"That's why you throw out every game film except for Georgia versus Tua. Clemson is built to play seven or eight men in coverage better than anybody," Rodgers said. "Better than Georgia even giving him fits by making him be patient. That's the same thing I think Alabama will do to Trevor Lawrence."