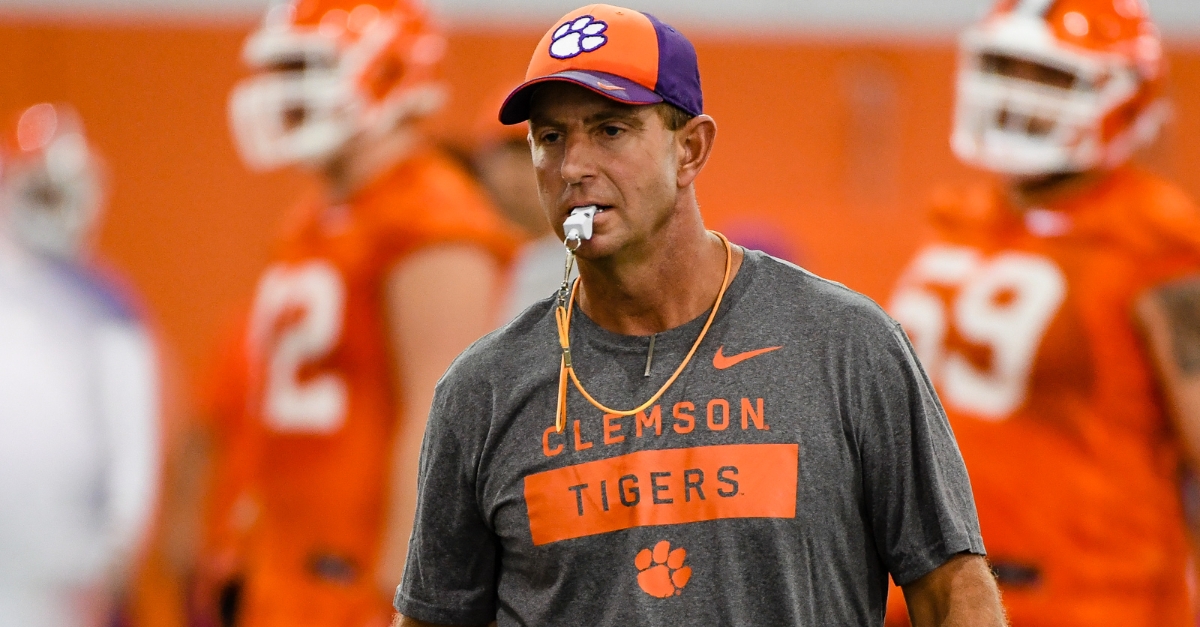 | | |
| --- | --- |
| Swinney's message to fans on rankings: 'Don't worry about it' | |
---
| | | |
| --- | --- | --- |
| Monday, October 28, 2019, 8:57 PM | | |
Clemson started preseason No. 1 in both the Associated Press and Coaches top-25 rankings, but despite an 8-0 start, Dabo Swinney's Tigers have slipped to No. 4 in the AP and now-No. 3 with the Coaches.
Swinney's message? Don't worry about it.
"Don't worry about the polls," he said on his call-in show Monday. "We got a saying around here that some horses start fast, some start slow but thoroughbreds grade at the final pole. That's (the final College Football Playoff poll) the only poll we're worried about is the final one. That, at the end of the day, is the only one that matters. Everybody sits around and worries about the polls and I know it's a lot of conversation, but there are a lot of teams that if they pay attention to that - they get beat. I'm sure Wisconsin was not happy they weren't ranked in the top-four a week or so go and they don't have to worry about that. They went and got beat by Illinois and on and and on and on."
Clemson returns to action versus Wofford at home on Saturday (4 p.m./ACC Network). The first College Football Playoff poll is on Nov. 5 and the final one comes on Dec. 8 after the conference championship games.
"For us, we just stay focused," Swinney said. "And for our fans, I'd say the same thing. Don't worry about it. We just need to focus on trying to win and that takes care of everything else."