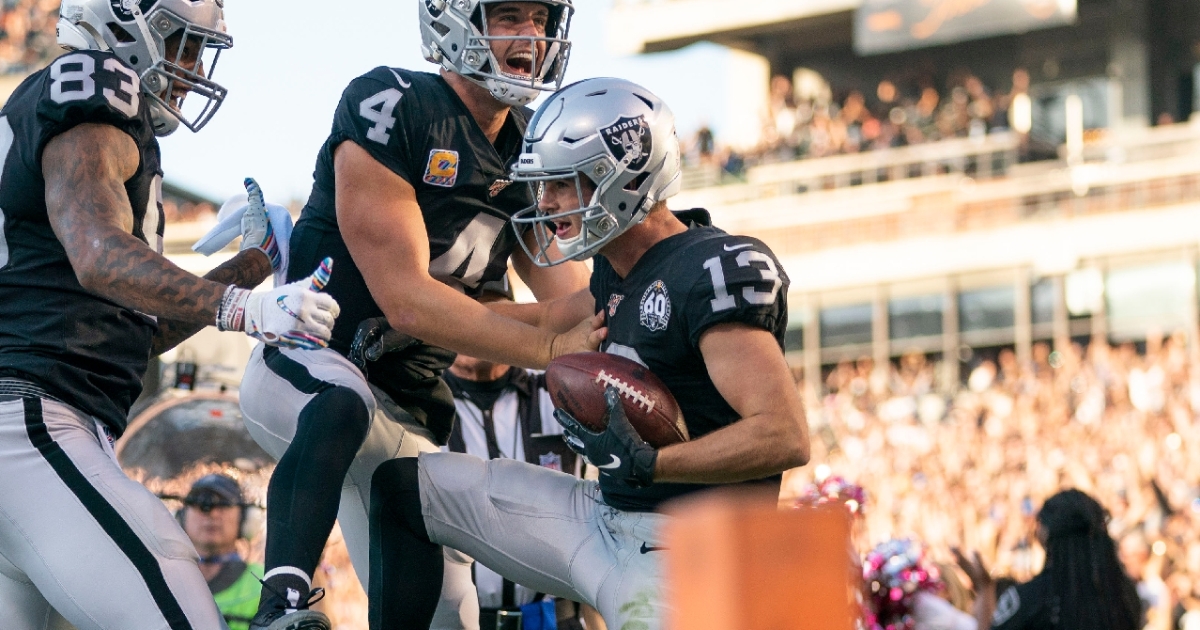 | | |
| --- | --- |
| Hunter Renfrow on NFL impact: 'Between the lines, it doesn't matter how you look' | |
---
| | | |
| --- | --- | --- |
| Thursday, November 7, 2019, 11:30 AM | | |
Clemson coach Dabo Swinney, assistant coaches and teammates had their fair share of fun about Hunter Renfrow's look not exactly lining up with the player they saw on the field.
Renfrow has been picked on at the NFL level as well but the Oakland Raiders have seen the impact he brings of late, scoring his first two touchdowns - one a gamewinner - and bringing in 10 catches in 11 targets for 142 yards over the last two games.
"I thought I was good enough to play at this level," Renfrow said on the Raiders Talk podcast. "It's one thing to think it, and another to go do it. Now I know I can make plays here ... I know I don't look like I belong. If I was in someone else's shoes, I might make fun of me, too, with the hairline and the way I look.
"I think it's funny, but you have to go out there and make plays. Between the lines, it doesn't matter how you look. It's about how you play."
Renfrow wants to keep making the on-field impact but he doesn't measure his game in yards and scores.
"The two things I've always judged myself by have nothing to do with catches or stats," Renfrow said. "Am I being a great teammate, and does it matter than I'm on the team? Am I making an impact and am I helping us win games? If I can say yes to those things, then I can live with the results."
Watch more of Renfrow's interview below: