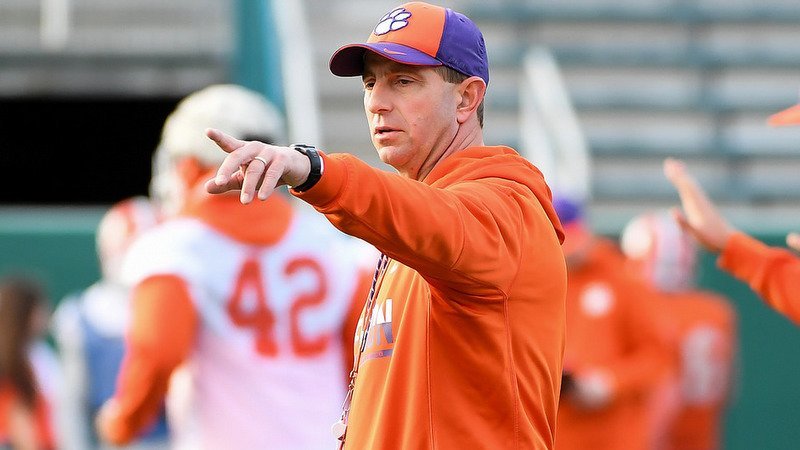 | | |
| --- | --- |
| Dabo Swinney's new contract calls for increased buyout if he leaves for Alabama | |
---
| | | |
| --- | --- | --- |
| Friday, April 26, 2019, 11:39 AM | | |
Head football coach Dabo Swinney signed a 10 year $93 million contract on Friday with Clemson. Inside the agreement is a clause that increases the buyout if Swinney were to leave for Alabama.
$4 million to $6 million thru 2020
$3 million to $4.5 million thru 2022
$2 million to $3 million thru 2025
$1 million to $1.5 million thru 2027
"It really wasn't that difficult as it related to that (increase for Alabama) with his representative," Clemson AD Dan Radakovich said. "We were going to have a buyout for all other schools and for that one we added an additional little kicker. It's not the first time we have done that. We have had other coaches where the buyout increased if they went to certain conferences or some schools."
If Clemson would like to buy out Swinney the numbers are massive.
Years 1 & 2 $50.0 million
Years 3 & 4 $47.5 millon
Year 5 $45.0 million
Years 6 – 10 100% remaining total compensation (Base + Supplement + Licensing)