| | |
| --- | --- |
| Swinney not pleased with final practice before break | |
---
| | | |
| --- | --- | --- |
| Wednesday, March 14, 2012, 8:58 PM | | |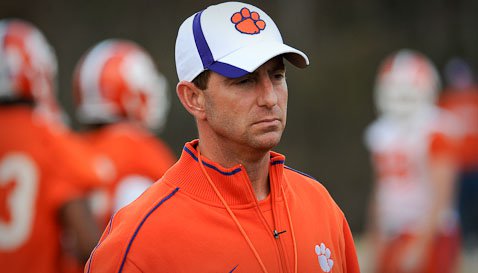 CLEMSON – Clemson head coach Dabo Swinney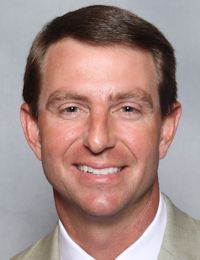 Dabo Swinney
Head Coach
View Full Profile wrapped up the first week of spring practice Wednesday afternoon on the practice fields behind Jervey, and he said several members of his team treated it as a night off.
The Tigers have completed five practices, and now take a 12-day break for the school's spring break, and Swinney said several of the players acted like the break had already started.
"We have had five days, and today was probably the worst day," Swinney said. "We have had some really good practices. Saturday was awesome. Monday was pretty good, and today was not terrible but not to the standard we have to have. Part of that was it was hot for the first time, and some of these guys were already thinking about spring break. A little bit of brother-in-lawing going on out there, unfortunately."
When asked exactly what the term "brother-in-lawing" meant, Swinney had a quick answer.
"That is just kind of leaning on each other," he said. "It's 'Hey, it's your turn this play. It's my turn this play.' Just kind of working with each other," Swinney said. "There were some deals cut in the locker room today. It wasn't the bloodfest that we have had. Sometimes you have to pull it out of them and this was one of those days."
He was asked about the coaches taking trips to visit other programs – including trips to Nevada to study the pistol and a trip to Oklahoma St.
He said the coaches came away from the trip to Oklahoma St. with some good ideas, and one of those was dressing some of the student managers – the ball boys and ball girls – in the striped shirts of an official so the players can get used to officials bringing the ball in quick.
Swinney on the freshmen:
"Amazing group. All eight of them. These guys have been tremendous. Not one issue with any of them. We have a lot of talent. We brought one defensive lineman in here in [Kevin] Dodd, and he is as good as advertised. He is a football player. He has a chance. Those offensive linemen, I couldn't be more pleased with those guys. When you take the scheme out of it and line up in the paw drills, you can see the strike. The raw intangibles are there with those guys."
Swinney on the offensive line:
He said that if the season started today, Brandon Thomas

Brandon Thomas
RS So. Offensive Line
#63 6-3, 300
Spartanburg, SC
View Full Profile would be at left tackle, Kalon Davis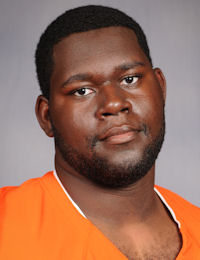 Kalon Davis
RS Fr. Offensive Line
#67 6-5, 335
Chester, SC
View Full Profile would be at left guard, Dalton Freeman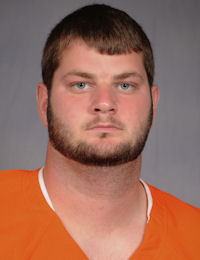 Dalton Freeman
RS Jr. Offensive Line
#55 6-5, 285
Pelion, SC
View Full Profile at center, Tyler Shatley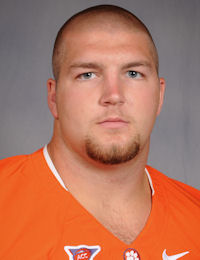 Tyler Shatley
RS So. Offensive Line
#43 6-3, 295
Icard, NC
View Full Profile at right guard and Gifford Timothy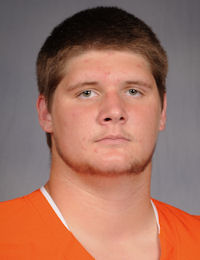 Gifford Timothy
RS Fr. Offensive Tackle
#70 6-6, 315
Middletown, DE
View Full Profile at right tackle. Redshirt freshman Ryan Norton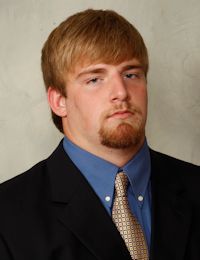 Ryan Norton
RS Fr. Offensive Line
#58 6-3, 265
Mauldin, SC
View Full Profile and true freshman Jay Guillermo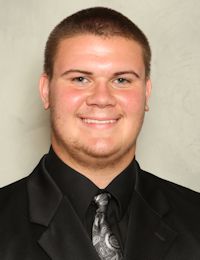 Jay Guillermo
Fr. Offensive Line
# 6-3, 285
Maryville, TN
View Full Profile are both pushing to play behind Freeman.
"It's like some of those old guys are gone and some of those young guys are trying to seize the moment," he said. "They can smell it, and he [Davis] is one of those guys. Shatley has been a great move for us and him. It has been a smooth transition for him. He is very powerful and very smart. Brandon Thomas has had a good spring, I am pleased with Giff Timothy and Joe Gore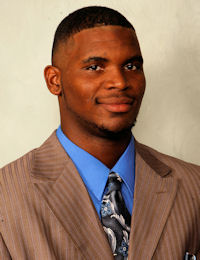 Joe Gore
RS Fr. Offensive Line
#73 6-6, 260
Lake Waccamaw, NC
View Full Profile is on his way. The concern is the second-tier guys, but Shaq Anthony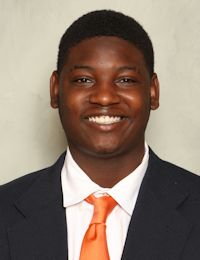 Shaq Anthony
RS Fr. Offensive Line
#76 6-4, 275
Williamston, SC
View Full Profile has had a good spring. Shaq would back Brandon up. Isaiah Battle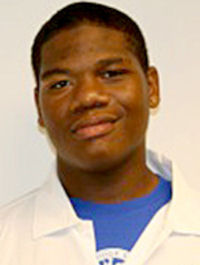 Isaiah Battle
Fr. Offensive Line
# 6-7, 265
St. George, VA
View Full Profile has a ton of potential. Ryan Norton is exciting to me. Reid Webster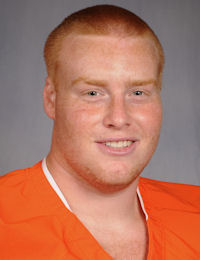 Reid Webster
RS Fr. Offensive Tackle
#77 6-4, 295
Woodstock, GA
View Full Profile is a guy who looks like he wants to be in that group. And those young players are in there competing. We have more bodies there than we have had there for a long time. We will have eight, nine or ten guys ready to play by the time we play Auburn."

Tags: Clemson Football
,
Brandon Thomas
,
Dabo Swinney
,
Dalton Freeman
,
Gifford Timothy
,
Isaiah Battle
,
Jay Guillermo
,
Joe Gore
,
Kalon Davis
,
Reid Webster
,
Ryan Norton
,
Shaq Anthony
,
Tyler Shatley