---
Clemson Linebackers
I was lucky to grow up when I did and to have had the opportunity to watch the linebackers I have seen at Clemson.
Clemson was "Linebacker U" in my formative years of watching Tiger football but that was not always the case. That transformation did not take place until the late 1970s when Randy Scott and Bubba Brown came to town.
I have said many times that I have never seen a great defense that did not feature great linebackers. The greatest defenses in the history of college football had great linebacker play.
I also don't think it is a coincidence that Clemson's football tradition was respected before 1977 but most think the program went to another level starting in 1977.
There is no coincidence that the program saw much better defensive play starting in 1977 and once again there is no coincidence that Scott and Brown were the linebackers in those great 1977 and 1978 campaigns.
Since those magical seasons I have been privileged to see the greats like Jeff Davis, Andy Headen, Johnny Rembert, Henry Walls, Terrence Mack, Jesse Hatcher, Doug Brewster, John Johnson, Levon Kirkland
Levon Kirkland
Linebacker
# 0, 0
,
View Full Profile , Ed McDaniel, Ashley Sheppard, Wayne Simmons, Tim Jones, Anthony Simmons, Keith Adams and Leroy Hill
Leroy Hill
Linebacker
# 6-1, 238
Haddock, GA
View Full Profile .
Watching Clemson play defense in recent years has not reminded me of the great teams I grew up watching and it is also no coincidence that Clemson has not had an All-ACC linebacker since 2004.
That is about to change.
For the first time in several seasons I consider the linebackers to be the strength of the defense at Clemson. The good news is this season should be a drastic improvement at the positions. The better news is that the future looks even brighter.
MIKE
Stephone Anthony
Stephone Anthony
So. Linebacker
#12 6-3, 235
Polkton, NC
View Full Profile is primed to become the next great Clemson linebacker. Last year he got his feet wet. He played 13 games and started three as a true freshman. In his 292 snaps, Anthony made 32 tackles including six for a loss and had two sacks.
"He's got a lot of the traits and the intangibles you want, not just in all of your players but particularly in your great leaders," Clemson defensive coordinator Brent Venables
Brent Venables
Defensive Coordinator / Linebackers
View Full Profile said. "Whatever he was, I think he'll be twice the player he was this year. More than anything else, not because of knowledge gained or the scheme he played in, but I think it will be because of his maturity and the experience of playing last year and getting all those jitters out like all freshmen have."
Spencer Shuey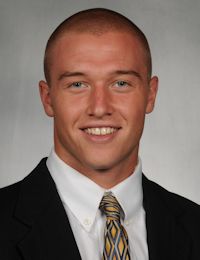 Spencer Shuey
RS Jr. Linebacker
#33 6-3, 250
Charlotte, NC
View Full Profile enters his junior season a little lighter and the dropped weight appears too help his chances at more playing time. In his career Shuey has been a run stopper and has played 23 games as a backup. He has 36 tackles in 116 snaps.
B.J. Goodson
B.J. Goodson
RS So. Linebacker
#44 6-1, 235
Timmonsville, SC
View Full Profile red-shirted a season ago but he made a big impression on the staff on the scout team. Goodson is battling Shuey for the number-two spot here. As a red-shirt freshman Goodson has more upside and I have ben told by several sources that Venables is high on Goodson's potential.
WILL
Tig Willard was perhaps Clemson's most consistent and productive linebacker a season ago. After battling injuries earlier in his career, Willard was finally healthy and it showed. He started 11 games last year and responded with 75 tackles. A veteran of 827 snaps, Willard is the second most experienced linebacker this season.
Corico Wright
Corico Wright
Sr. Linebacker
#42 5-11, 230
Milledgeville, GA
View Full Profile is the most experienced. Wright changed his last name from Hawkins and has a new position. Because of the emergence of Anthony at MIKE, Wright has moved to WILL and is locked into a battle for the starting spot with Willard. Wright is one of the emotional leaders on this team. He is not the most physically gifted but he is one of the most important players on this team because he has the respect of his teammates.
Tony Steward
Tony Steward
So. Linebacker
#7 6-1, 245
Hastings, FL
View Full Profile was a five star prospect in high school but tore his ACL as a high school senior and on October 18th he tore his other ACL in practice. As a true freshman Steward played five games and 36 plays but the knee surgery put him out the last half of the season. Steward is playing without a brace and moves well but the staff is still entertaining the idea of red-shirting Steward this season to make sure he is 100%.
Justin Parker
Justin Parker
Jr. Linebacker
#8 6-1, 225
Port Royal, SC
View Full Profile will most likely red-shirt this season. Parker has a hip issue that has stuck with him heading into camp. The rising junior still has a red-shirt season available and the staff would like to be able to use that this season.
T.J. Burrell
T.J. Burrell
Fr. Linebacker
#41 6-1, 205
Goose Creek, SC
View Full Profile is a true freshman that is competing for playing time but at this point the staff could also elect to red-shirt Burrell. If Steward red-shirts, Burrell may have a better chance to contribute this season.
SAM
Quandon Christian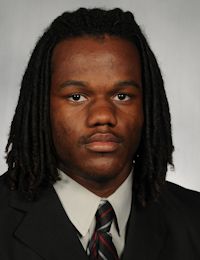 Quandon Christian
RS Jr. Linebacker
#34 6-2, 220
Lake View, SC
View Full Profile had a nice freshman season and had the staff excited entering last season. For some reason though, his sophomore season never materialized. Christian started seven games and played 417 plays but he was taken out in nickel and dime packages and never really seemed to get into a rhythm.
Lateek Townsend
Lateek Townsend
So. Linebacker
#20 6-2, 215
Bennettsville, SC
View Full Profile is battling Christian for playing time at the SAM linebacker spot and Townsend has one advantage because he makes big plays. This past weekend in the first scrimmage of the season Townsend was perhaps the headliner coming off of the edge in pass rushing situations.
Travis Blanks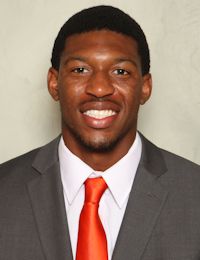 Travis Blanks
Fr. Defensive Back
#11 6-1, 180
Tallahassee, FL
View Full Profile is a natural defensive back that we list here because Clemson could employ a bunch of nickel packages and Blanks could be the defender that sees more time as a result. This true freshman was by far the most impressive newcomer in the spring. He is a mature player that could have signed with any program in the country.
2013
Kellen Jones
Kellen Jones
So. Linebacker
#52 6-1, 225
Houston, TX
View Full Profile is a transfer from Oklahoma that will have to sit out this season but he has already made an impression on the staff. Jones was another of the top defenders in Saturday's scrimmage
Ben Boulware is a local linebacker that will sign with Clemson in February. This is a tough, hard-nosed, physical prospect.
Dorian O'Daniel is the top linebacker coming to Clemson next season. This is a top 100 player nationally according to rivals.com.
In summary, the linebacking corps at Clemson should be greatly improved in 2012 and I expect even bigger things from this unit in 2013 and beyond. I think we will start seeing linebacker play that we were used to seeing around here in the 1980s.
The Brad Hughes All-State Insurance Agency
Prayer List
We have started a prayer list on the blog. Here are the guidelines:
If you are offended by prayer or prayer lists then I apologize in advance. The blog is free and the prayer list will be on the bottom of the page so you don't have to read it.
If you would like to add someone to the list please email me at mickeyplyler@hotmail.com
*Please let me know when it is appropriate to take the person off of the prayer list.
Those who need our prayers include:Finn Brookover, Mary-Louise Pawlowski (John's daughter), Jo Ann Bachman, Kenneth Bryant, Pruitt Martin, Got igers and his family, David Rowland, Leonard, Gillespie and his family, Jim S, Daniel Rosborough, The Huffman family, Nancy Winkler, John Reeve, Ethel Southard, Vinnie Brock, Kaitlyn L, Susan Miller, Joyce Harley, Steve Proveaux, Jeffrey Greene, the Hutto family, Sherl Drawdy, Caleb Kennedy, Teresa O'Connor, Matt Jacobs,Perrin Seigler, Candee Massee, Lindsey Jordan, Sam Catoe, Tyler Felch, the Nicolopulos family, "the Jacksonville, FL guys", Kim Sims, the Coyle family, Ryleigh Tedder, Steve Lee, Kelly Trakas, Jimmy Moore, the Thomas. V Family, Emary Claire Young, Kitty Bowers,Julie Locke, the Scheider family, Lauren Kittles' family, Frank Gentry, Joyce Bussey, Stacey McKeown, Dale Childs, Larry Lentz, Jr, Carl Sharperson, Scott Hannon, William Perry, Tyler Swaney, Lillian, Mark Feit, David Frame, Chad Berry, the family of Matthew M. Watson, the Dowis family, Shervin Messer, Alan Putnam, the Olivers, Lee Tate, Ronnie Abrams, Eddie Greene, the Jackson family, Bill Vader, Jim Taylor, Tina DeWitt, Rock Horne, Christopher Tuten, Bobby Wayne Thomas, Emma and Danielle Carothers, Robert Ditty, Mr. and Mrs. Murray Smith, Dot Cartee, Ayden Mills, Millie Heatley, Lynn Martin and family, Michael Pinson, Jake David family, Angie Crowley, Ira, Mike Tolson, Poly Wells, Dr. Muriel Bishop, Jack Cunningham, Emily Jefford Meister, Zachary Stoller, Aaron Clackum, Pat James, Cortney Moore, William Moore, Angelia and Savannah Anderson, William Ross, Meredith Legg, Scott Johns, Frank Carroll, Brandon Thompson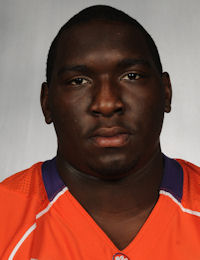 Brandon Thompson
Defensive Tackle
#98 6-2, 310
Thomasville, GA
View Full Profile , Alvin Sammons, Georgine McAlhaney, Glen Davis, Mike Price, Clay Childers, Aaron Knight, Danielle Johnston and family, Nicholas Abrams, Lana Kuykendall, Gary, Billy McLeroy, Gary G., William Huggins, Jim Bennett, Chantz Fowler, Ethel McElveen, Michele Gurganus, William Gentry, Lewis Usher and Tanya Sanders, Shon Cooper.

Upgrade Your Account
Unlock premium boards and exclusive features (e.g. ad-free) by upgrading your account today.
Upgrade Now