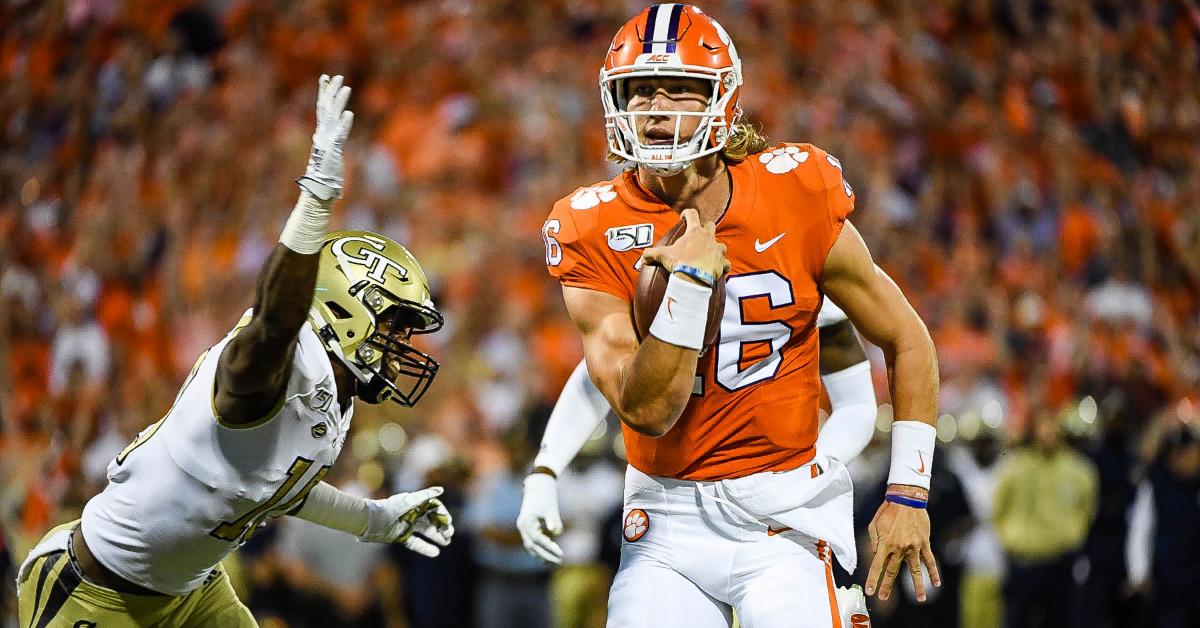 | | |
| --- | --- |
| Clemson ranked No. 3 in final AP poll before Playoffs | |
---
| | | |
| --- | --- | --- |
| Sunday, December 8, 2019, 11:56 AM | | |
Clemson remained No. 3 in the final Associated Press top 25 before the Playoffs.
LSU stayed atop the poll (1,535), ahead of Ohio State (1,488), Clemson (1,441) and Oklahoma (1,364).
Virginia dropped out of the top 25 after the 62-17 loss to Clemson on Saturday, leaving no Tiger opponents in the top-25.
AP Top 25 - 12/8
RANK TEAM PV RANK CONFERENCE POINTS
1 LSU (13-0) 1 SEC 1,535
2 Ohio State (13-0) 2 Big Ten 1,488
3 Clemson (13-0) 3 ACC 1,441
4 Oklahoma (12-1) 6 Big 12 1,364
5 Georgia (11-2) 4 SEC 1,241
6 Florida (10-2) 7 SEC 1,167
7 Oregon (11-2) 13 Pac-12 1,141
8 Baylor (11-2) 8 Big 12 1,039
9 Alabama (10-2) 9 SEC 1,011
9 Auburn (9-3) 11 SEC 1,011
11 Wisconsin (10-3) 10 Big Ten 944
12 Utah (11-2) 5 Pac-12 909
13 Penn State (10-2) 12 Big Ten 888
14 Notre Dame (10-2) 14 IA Independents 709
15 Memphis (12-1) 16 American Athletic 675
16 Minnesota (10-2) 15 Big Ten 645
17 Michigan (9-3) 17 Big Ten 597
18 Boise State (12-1) 19 Mountain West 500
19 Iowa (9-3) 18 Big Ten 494
20 Appalachian State (12-1) 20 Sun Belt 355
21 Navy (9-2) 23 American Athletic 246
22 USC (8-4) 24 Pac-12 195
23 Cincinnati (10-3) 21 American Athletic 183
24 Air Force (10-2) 25 Mountain West 97
25 Oklahoma State (8-4) Big 12 70
Others receiving votes:
SMU 63, Virginia 55, Kansas State 50, Texas A&M 7, Florida Atlantic 7, Arizona State 5, Iowa State 5, UCF 5, California 4, Washington 3