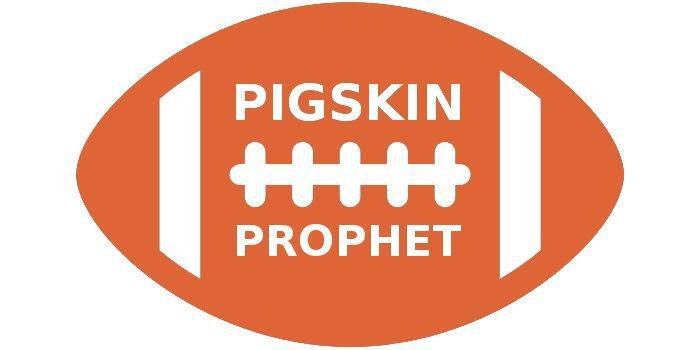 | | |
| --- | --- |
| Pigskin Prophet: Coaches and moving trucks edition | |
---
| | | |
| --- | --- | --- |
| Thursday, September 7, 2017, 11:56 AM | | |
Last week was rough on everybody – coaches, kickers, quarterbacks, fans, and officials. But now the week one jitters are out of the way and Kent St. is out of the way and we can get down to the serious business of college football.
North Carolina St. stomped the Gamecocks in the mud – and lost. Georgia Tech stung the Vols all over – and lost. Texas A&M treated UCLA like The Citadel treated the Gamecocks for two-and-a-half quarters – and lost. It's that time of year, and if week one is any indication this is going to be a wild, wild year.
As many of you know, I've driven plenty of trucks and buses in my lifetime, and over the weekend a buddy of mine wanted to know if I could drive a moving truck to Los Angeles to help UCLA coach Jim Mora move. I said sure, went over and picked up the truck and cleaned it out and gassed it up and got another call – instead, I was driving to College Station, Texas, so I could help Kevin Sumlin move.
We got a crew on the road to College Station, and I thought Monday night would be easy. Nope, I was told that we needed to get a crew over to Knoxville to help Butch Jones with his transition. But then Georgia Tech blew the lead, and Butch won the game. But the people in Knoxville still want Butch to go, and when the crew arrived at his house he sat in the floor and cried and told them they were "all champions in life."
Another call came across later – could we please go to Atlanta and make sure that Paul Johnson doesn't move and send another truck to Raleigh to make sure that Dave Doeren stays in place? It was a contract signed by the rest of the ACC coaches.
Life goes on. Now on to some picks, which will be better than last week if the stupid coaches don't get in the way some of them might actually be right and remember this is all in fun.
SATURDAY
LOUSIANA-MONROE AT FSU
Duck Dynasty ventures out of the Louisiana swamps to take on a wounded Seminole team that will be without its starting quarterback. Little Jimbo Fisher got a haunted look in his eyes last Saturday night when an assistant coach told him that his terrible adjustments – and lack thereof – had gotten Deondre Francois hurt. Fisher gets a bye this week – the bearded ones won't put up much of a struggle while his defense dominates. Of course, he still has to keep his newest quarterback (who weighs somewhere between 19 and 21 pounds) upright, and that won't be easy with an offensive line that gets hammered like a frat boy on a Friday night. SKINNY QB 45, DUCK CALLS 10
LOUISVILLE AT NORTH CAROLINA
The Cards are on the road for a second straight week as Bobby Petrino takes the entire team on a motorcycle road trip to Chapel Hill, where classes and integrity are both optional. Larry Fedora's woeful bunch got punched in the mouth last week by Cal, and this week Lamar Jackson will bring his own brand of horror to the wine and cheese crowd. Buffy and Muffy and Trent and the rest of the baby blues will be back at their Volvo's late in the third quarter. Pass the brie. LOUISVILLE 37, UNC 23
WAKE FOREST AT BOSTON COLLEGE
Students on the Boston College campus will wake up Saturday, see tens and tens of people heading toward the stadium and wonder if there is a hockey game. Once they find out it's just Wake Forest and only football, they will go back to sleep and dream of power plays. BOSTON COLLEGE 23, WEAK FLORIST 21. OR VICE VERSA. NOBODY CARES
PITTSBURGH AT PENN ST.
The angriest coach north of Will Muschamp takes his Pitt Panther team into Happy Valley to take on the Nittany Lions. Pitt beat Penn St. last season even though the Big Ten was THE GREATEST CONFERENCE EVER, and will have thoughts of once again springing the upset on a top five team. It won't happen as Saquon Barkley and the rest of the Lions cause Pat Narduzzi to bust a blood vessel in his nose. Even Ativan won't help ole Pat when this one is over. PENN ST. 41, PITT 24
AUBURN AT CLEMSON
Old Turtleneck Malzahn brings his band of SEC Tigers to take on the Dabo Swinney's ACC group. Malzahn has replaced his 19-quarterback system with Jarrett Stidham, who came in from Baylor. In the Big 12, he didn't face any real defenses or any defenses at all. Heck, it was a glorified 7-on-7 track meet over there. This week, he faces a real defense, and Brent Venables' slobbering, crazed monsters will make Stidham wish he was back in Waco losing to Liberty. CLEMSON 27, AUBURN 17
UTSA AT BAYLOR
Speaking of Baylor, WHOOOOOOO????????????? BAYLOR 40, UTSA 26
SOUTH CAROLINA AT MISSOURI
It's the battle of the dueling Columbias. Will Muschamp takes his Gamecocks on the road to Missouri, where he will unleash quarterback Jake Bentley on a Missouri team that gave up nine thousand yards and 111 points last week and won. In case you aren't familiar with Bentley, he's just 29-years old and still supposed to be in kindergarten, but he skipped a bunch of grades because those students weren't much better than him, if better at all. First one to 60 wins, right? The winner also gets a huge prize, they get to move their school out of Columbia (snicker). MIZZOU 60, KINDERGARTEN QB 57
OKLAHOMA AT OHIO ST.
We all know that Oklahoma goes bust on the big stage, and chances are pretty good they will go bust in this one. But…Oklahoma quarterback Baker Mayfield can complete a forward pass while J.T. Barrett couldn't pass coursework at UNC, and that's a problem. That alone will keep this game closer than it should be as Barrett's passes hit mascots in the head, bounce off cheerleaders and generally create havoc. But this one is in the Horseshoe, and Oklahoma is still Oklahoma. OHIO ST. 34, FIGHTING MAYFLIES 27
GEORGIA AT NOTRE DAME
The nation's most famous pre-prison holding facility (also known as the Georgia football program) travels up to Indiana to take on the Irish. Kirby of Average Intelligence will start Jake Fromm State Farm at quarterback, and making your first collegiate start in a stadium where ghosts affect the outcomes of games is not ideal. The Dawgs rely on their prison smarts and will keep it smart, but the echoes are awakened in time for George Gipp to make a late touchdown happen. GHOSTS 31, PRISON CLASS 27