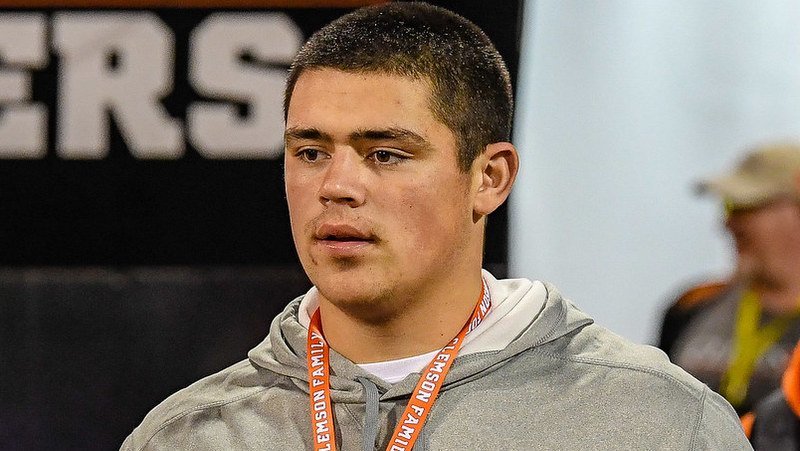 | | |
| --- | --- |
| In-depth with nation's No. 1 recruit: Relationship with Clemson got off to a bad start | |
---
| | | |
| --- | --- | --- |
| Tuesday, April 23, 2019, 9:10 PM | | |
Bryan Bresee's relationship with Clemson was turbulent, but it's smooth sailing from here on out.
Bresee, the No. 1 overall recruit in the class of 2020, committed to Clemson Tuesday afternoon, moving Clemson into the No. 1 spot in the class of 2020 recruiting rankings.
Bresee's commitment took a little extra work from defensive tackles coach Todd Bates and area recruiter Mike Reed after Bresee's first trip to Clemson didn't leave a good impression.
"My first visit to Clemson ever - every other visit I had been on before that visit, I received a lot of face time with the head coaches and every other visit I had been I had a received an offer," Bresee told TigerNet. "But Clemson doesn't offer early, in general. So me and my dad were down there and one guy kept talking about how he liked my plays on kickoff and when I was playing on kickoff. And he kept saying it. I was like, I don't have any plays on my Hudl with me on kickoff. So he was thinking of a totally different kid."
It got worse, but Bresee wanted to give Clemson a final chance.
"I get down there and Coach (Dabo) Swinney definitely didn't know who I was at that point. I was so used to being pampered before, by all of the other schools I had been to," Bresee said. "And then that happened. The next day I had a really good visit at another school and when I got home my parents and I were talking about schools that I would like to go back to see and give another shot. And Clemson was one of them. And I went back and had a great visit and that turned the tables for me."
The relationship with Bates played a huge role.
"Coach Bates is such a genuine guy who really loves all of his players. I get that feeling from him," Bresee said. "I feel like all of his players love playing for him. From everything I have seen, he is the kind of coach I want to play for. When you have a coach that you love to play for you are going to give it your all on every down for him, and I think Coach Bates is one of those guys. And this class of d-linemen that we have coming in is going to be really special."