| | |
| --- | --- |
| Lee adds power arm with the addition of Tennessee's Strider | |
---
| | | |
| --- | --- | --- |
| Sunday, July 17, 2016, 8:24 PM | | |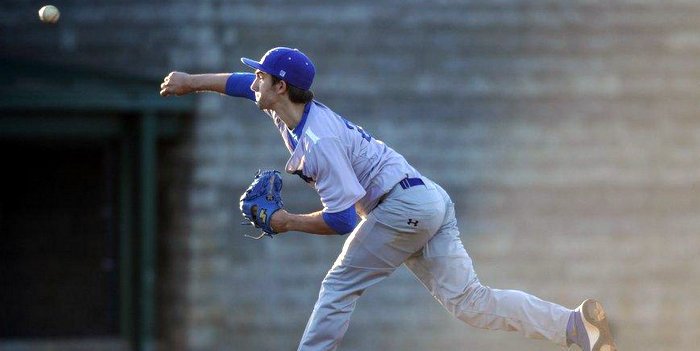 Clemson head coach Monte Lee continues to rebuild Clemson's pitching staff, and he picked up a big piece of that puzzle Sunday afternoon with the commitment of 2017 right-handed power pitcher Spencer Strider of Knoxville (TN) Christian Academy.
Tennessee and Vanderbilt both recruited Strider, who de-committed from Ohio in June.
"I was committed to Ohio from September of last year to June of this year and then I de-committed. Clemson was one of the first schools to call me," Strider told TigerNet. "I went over there pretty early on and really liked it, but I went and saw other places for about a month. Recently, I narrowed it down to a couple of places, and that was where I wanted to be."
Strider said he feels like he connected with Clemson's coaching staff, especially Lee and pitching coach Andrew See.
"Coach Lee, he won a lot at Charleston and developed a pretty good program over there and then obviously, Clemson won the ACC his first year," Strider said. "Coach See did a great job at Duke. He played at Ohio for a little bit so we've got a little connection there. We connect philosophically in terms of pitching. I think he's pretty mellow, and we bonded pretty early on. I think it will be a good fit."
There were also other things he liked about Clemson, including the academics.
"Academically, they have a good sports communication program, which is what I want to study," he said. "Being in the ACC is a big thing. It's a great conference. And then there's the coaches' backgrounds, and you look at the players that come out of there. They are consistently good. The atmosphere is amazing. The way the area backs the school is great."
Strider earned All-PrepXtra first-team honors for the second consecutive season by leading CAK to the Class AA state tournament in May. The 6-foot, 180-pounder finished 10-1 with a 0.65 ERA in 64 1/3 innings, allowing 28 hits and striking out 99 batters.
Strider has a power arm, but has three pitches he feels comfortable with.
"Honestly, I can throw 95. That's usually my four-seam," Strider said. "I sit around 92-93 with my two-seam which is kind of a sinker. I throw a slider and a change-up. I just go at guys in high school and travel ball."
He said he hopes he can contribute sooner rather than later for the Tigers.
"I feel like I can come in there and pitch. That's the biggest thing," Strider said. "I could've gone other places that it was kind of, we'll see what happens deal. Clemson was saying that they think I can contribute immediately and they expect me to whether that's in a relief role or starting. I just want to be there and make an impact."
It's been a long journey, and I'm grateful to commit to play baseball at Clemson. Thanks to everyone who's helped. pic.twitter.com/1iy0k7lrTO

— ??SpencerstrideR?? (@SpencerSTRIDer) July 17, 2016
Uncommitted @SpencerSTRIDer sits 91-94 (5ip 10k) for @KnoxvilleStars 17u Blue in 1-0 victory over Team Carolina @PerfectGameUSA @PGWWBA

— Knoxville Stars (@KnoxvilleStars) July 1, 2016
Lights out performance from 2017 RHP Spencer Strider (TN) struck out 10 in 5 shutout innings 91-94 mph early on https://t.co/3kZWFJwqmb

— Perfect Game USA (@PerfectGameUSA) July 1, 2016