| | |
| --- | --- |
| Spring practice observations | |
---
| | |
| --- | --- |
| Friday, April 5, 2013, 5:47 PM | |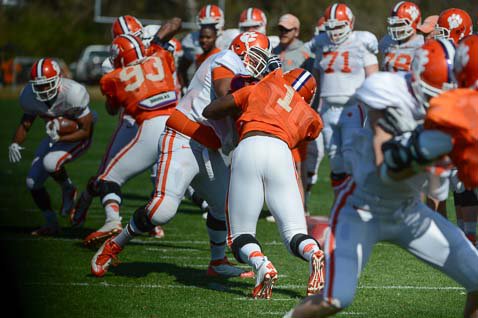 CLEMSON – The Clemson Tigers took to the practice fields behind the new indoor practice facility Friday afternoon under sunny skies and with a warm breeze, and the practice began with Kenny Loggins' "Danger Zone" blaring from the loudspeakers.
Danger zone turned out to be applicable as the Tigers began the "W Drill," a drill that Clemson head coach Dabo Swinney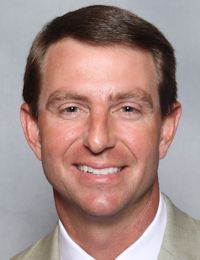 Dabo Swinney
Head Coach
View Full Profile borrowed from Stanford head coach David Shaw. It turns out that Swinney and Shaw are becoming good friends, and the "W" is a drill that the Cardinal run during practice.
In the drill, there are three levels – a wide receiver matches up against a defensive back, an offensive lineman matches up against a linebacker and an offensive lineman matches up against a defensive lineman. The ball is snapped and the physical matchups ensue, with the blockers trying to not let the defenders past a line of cones.
It's a physical drill, and it's easy to see where some of the scars on the helmets have come from this spring. It's different from the "Paw" or "Oklahoma" drill the players have been running, because the cones spread out into an "W" shape, and it's better than the usual 3-on-3 in that it simulates what actually happens out on the field.
Former linebacker Keith Adams and former defensive lineman Damonte McKenzie – both of them are helping with the defense – are a loud and supportive part of the drill, encouraging defenders to be as physical as possible.
*Linebacker Kellen Jones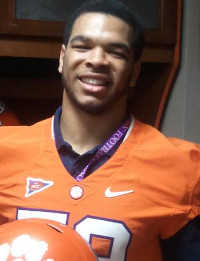 Kellen Jones
So. Linebacker
#52 6-1, 215
Houston, TX
View Full Profile was in street clothes to begin to the practice, but he went in and changed into his uniform after the first set of drills. He is battling an ankle injury suffered during the scrimmage last week, and he's been limited in action.
One note about Jones – he had brain surgery when he was 16 or 17 after suffering seizures. Hopefully we can interview Kellen at some point over the next week and get more information.
*Linebacker Tony Steward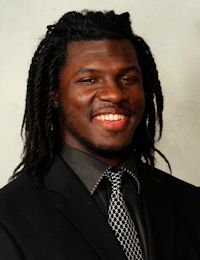 Tony Steward
So. Linebacker
#7 6-1, 235
Hastings, FL
View Full Profile was back at practice and participated in all the drills, and defensive back Jadar Johnson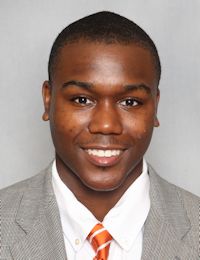 Jadar Johnson
Fr. Defensive Back
# 6-1, 180
Orangeburg, SC
View Full Profile was also participating in the drills. He had a big brace on his arm.
*Coaches from Asheville (NC) High School and Indian Land (SC) High School were there, and I saw a couple of coaches from the Air Force Academy.
*During one of the early drills, wide receiver Sammy Watkins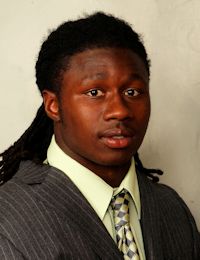 Sammy Watkins
So. Wide Receiver
#2 6-1, 205
Fort Myers, FL
View Full Profile was matched up against another wide receiver (it was basically a glorified stretching period), but Watkins made sure the pseudo-defensive back knew he wasn't performing his job.
"That is not how you run Cover 2," Watkins barked.
*Another story we are working on has to do with the offense. Chad Morris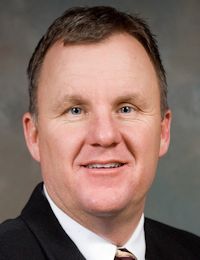 Chad Morris
Offensive Coordinator / QBs
View Full Profile has changed the offense around a little bit, and many of the plays are being called with a numeral attached to them. I asked Morris after last night's practice the purpose of calling plays with numbers, and he said it was an effort to get faster. He wants to be faster than Oregon or Marshall or Tulsa.
Morris said he came up with the numbering system in the off-season, and he hopes it will allow him to call plays faster and become a better play-caller. He also said that it will not allow teams to scout his offense as easily as they have in the past.