| | |
| --- | --- |
| Morris previews Georgia, talks depth chart and injuries | |
---
| | | |
| --- | --- | --- |
| Monday, August 26, 2013, 12:54 PM | | |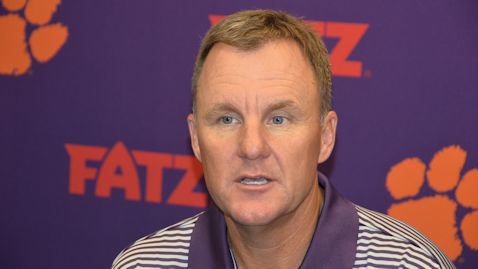 CLEMSON – Game week is here and Chad Morris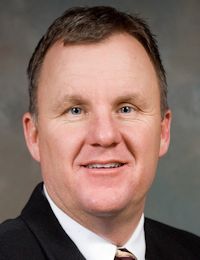 Chad Morris
Offensive Coordinator / QBs
View Full Profile is just as excited as the fans for the start of college football.
No. 8 Clemson opens the season against No. 5 Georgia this Saturday in an 8 p.m. start on ABC.
Morris, carrying a water instead of his usual can of Red Bull, met with the media Monday morning in the WestZone and said it is time for his offense to hit someone with a different-colored jersey.
"Finally. We are excited about this. What an opportunity we have," Morris said. "Obviously, camp has been going on for a long time, and these guys have been back [for a while]. We have had a good camp – a really good camp – but we are tired of hitting on each other and it's time to start the game plan. There is a lot of energy, and that's what you want with the opener."
I asked Morris if the Georgia defense had one or two players that his offensive line needed to keep an eye on, and he said they have several.
"They have a lot of those players. They have a lot of them," he said. "What we have been studying and going off of is last year's film. They have some young talent, and they have some guys we have to be aware of. They are going to come in and be as prepared as they have ever been. They have a lot of young guys that this will be their first time in a starting role, but they played and got a lot of reps last season. But until you get the final puzzle pieces and see how they play, it may take a couple of series to see how they do things."
One of the biggest question marks heading into the opener is the depth at tight end, but Morris said he isn't worried about that position.
"With the loss of Coop [ Sam Cooper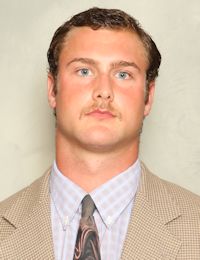 Sam Cooper
RS Jr. Tight End
#86 6-5, 250
Brentwood, TN
View Full Profile ] in the spring, we knew that this could be one of our positions that we have the least depth at," he said. "Is it a concern for me? No, not really. We have some good young players, and some young players that are coming. But we hope to get Coop back soon. But we can be creative in some areas. We feel like Darrell Smith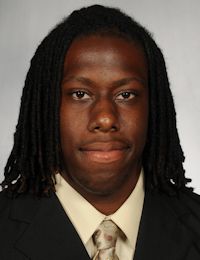 Darrell Smith
Gr. Fullback
#40 6-1, 250
Gadsden, AL
View Full Profile is as good a football player as we have. He has good speed and really good hands. He is physical and has good speed and really good hand. Stanton Seckinger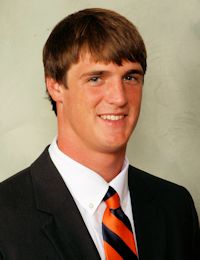 Stanton Seckinger
RS So. Tight End
#81 6-4, 210
Isle of Palms, SC
View Full Profile is another one that you have. But these guys have an opportunity and they have to go earn it."
Morris said that freshman Jordan Leggett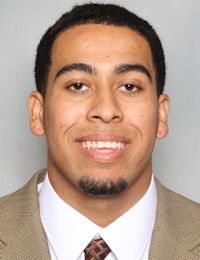 Jordan Leggett
Fr. Tight End
#16 6-6, 235
Navarre, FL
View Full Profile , who has battled a knee injury the last two weeks, might be available to play.
"I don't think anybody is ruled out as of today. We will see how the course of his week goes and his preparation. I know he was running and cutting the other day, but we will see."
On the running backs
"Obviously, Zac Brooks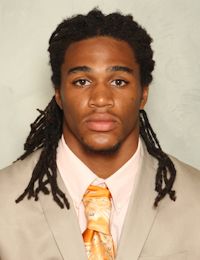 Zac Brooks
So. Running Back
#24 6-1, 185
Jonesboro, AR
View Full Profile and C.J. Davidson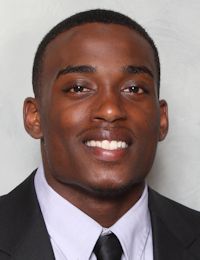 C.J. Davidson
RS So. Running Back
#32 5-11, 185
Clemson, SC
View Full Profile [will play behind Roderick McDowell]. We will look at those three guys right there going in. D.J.[Howard] is like Leggett, and we will see how he does in workouts. But we will see."
On the plan being to redshirt Wayne Gallman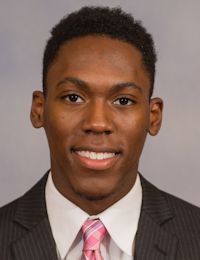 Wayne Gallman
Fr. Running Back
#9 6-1, 195
Loganville, GA
View Full Profile and Tyshon Dye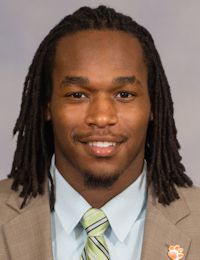 Tyshon Dye
Fr. Running Back
#23 6-1, 205
Elberton, GA
View Full Profile
"That is the plan going in. But that could change in a hurry. We are extremely excited about Wayne and what he has done in fall camp. He is available. You and I will know about the same time. I might know a little earlier than you do. Just about a step earlier. You will say, 'Well there he goes.' He will be ready to play, but we would like to hold him if we could."
On if an injury to another RB would cause Gallman to play
"Obviously, you have to have that and to where it would have to be significant enough to where he would play the entire year. Something that might keep a guy out the rest of the game or a couple of series, there isn't enough significance to bring him in."
On the backup quarterbacks
"Not many teams across the country can say that their second guy has three years in their system. We are fortunate to have Cole Stoudt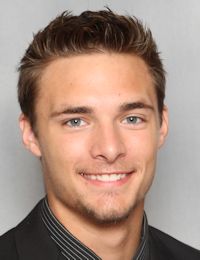 Cole Stoudt
Jr. Quarterback
#18 6-4, 205
Dublin, OH
View Full Profile , and Cole would give us an opportunity to win. But Chad Kelly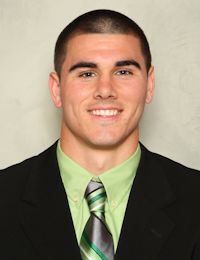 Chad Kelly
RS Fr. Quarterback
#11 6-2, 210
Buffalo, NY
View Full Profile has worked hard to get back and has been telling everybody that he is going to be back. He actually played in the scrimmage the other day and looked good."
On the student body
"We are going to need them rocking it Saturday night and they will be. It means a lot for our guys to see them."
On the Georgia defense
"They play with such a passion and they are very well-coached. They are going to bring pressure, just like everybody else does. They have some young guys that are trying to earn their stripes and prove that is where they need to be. We have seen it on film. There are some young guys that got there in January and have been through a spring and fall camp and now they are their starters. But we have to worry about the Clemson Tigers, and we have to make sure we don't give them anything. We don't want to give them any freebies. It is about the Clemson Tigers right now."
On having four starters back on OL
"One thing you can't coach is experience. That is huge. If they tip a blitz, a veteran guy might see it before a rookie. To have those guys that have seen it in a live situation is huge. But now they have to go play like it. We have some good young talent behind them, but you still have to go out and produce."

Tags: Clemson Football
,
C.J. Davidson
,
Chad Kelly
,
Chad Morris
,
Cole Stoudt
,
Darrell Smith
,
Jordan Leggett
,
Sam Cooper
,
Stanton Seckinger
,
Tyshon Dye
,
Wayne Gallman
,
Zac Brooks