| | |
| --- | --- |
| Morris hopes Pistol shoots power into Clemson running game | |
---
| | | |
| --- | --- | --- |
| Tuesday, April 10, 2012, 9:40 PM | | |
CLEMSON – When offensive coordinator Chad Morris took the job at Clemson a little over a year ago, he knew then that he wanted to implement some version of the Pistol formation into his offense.
After he arrived on campus however, Morris was caught up in the time constraints of not only installing his offense, but of trying to find ways to get the football to a bevy of young and talented receivers like Nuk Hopkins and Sammy Watkins
Sammy Watkins
Fr. Wide Receiver
#2 6-1, 200
Fort Myers, FL
As a result, the Pistol was put on the backburner.
"We were going to work on it last year," Morris told TigerNet in an exclusive interview this week. "We had a few packages in, and if it was something we liked we were going to grow it and expand on it. We were going to look at it and see. And then things happened and we really didn't use it."
University of Nevada head coach Chris Ault is the mastermind behind the formation, developing it in 2004 as a way to add a power running game to the spread formation that was becoming so prevalent in college football.
In the formation, the quarterback stands closer to the line of scrimmage than he normally would in the shotgun, with the running back standing directly behind the quarterback. In a typical running play, the back will get the handoff quicker and closer to the line of scrimmage than he would in a standard formation, allowing for greater success in the running game.
Once the off-season began, Morris knew he wanted to implement the Pistol as part of Clemson's package, and who better to learn it from than Ault, whose Nevada team had three 1,000-yard rushers in 2010.
"I knew he would be passionate about it, which is what I wanted to see," Morris said of his visit to Ault. "I got to see how it slows those reads down on the linebackers. It freezes some of the safety action. I knew it, but I just didn't know much of it. He was the perfect person to learn from."
The Tigers have a deep stable of running backs, including rising senior Andre Ellington
Andre Ellington
RS Jr. Running Back
#23 5-10, 190
Moncks Corner, SC
View Full Profile and quick-hitter Mike Bellamy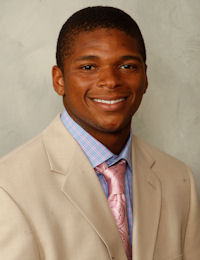 Mike Bellamy
Fr. Running Back
#5 5-10, 175
Nocatee, FL
View Full Profile , but struggled in short-yardage situations over the past few seasons. The Pistol, according to Morris, is a way to get those backs to the line of scrimmage quicker than ever before.
"You have to understand - the Pistol is just a formation, not necessarily an offense," Morris said. "It's allowing us to do a lot of different things which is good. It's hard to get a key and a read on. Those are things we have been pretty much concentrating on. We might not do it exclusively, because we are still running some hip stack stuff, but we have been concentrating on the pistol."
As of Monday's second scrimmage, Morris said he thinks the Pistol is here to stay.
"It's been good. It has messed with a few of our tracks on some things, which I knew it would," he said. "It's just been trial and error, but you have to keep pushing it and growing it. I have been pleased with it. Right now, that's hard to say [how much a part of the offense it will be]. It really depends on how it comes out of fall camp and how much we keep growing it. But I have been pleased with it to this point. It is more of a formation where you can square your shoulders to the line of scrimmage and run downhill."
Morris said he likes the way the formation slows down the play of the linebackers.
"The back is behind the quarterback, and he is hidden," Morris said. "You can't get a tip off of him on what he is going to do. A lot of teams will adjust off of where your back is, from a hip stack position. In talking to our defensive guys, it is hard to read. But that is good for them because they will see some of that this year. But they say it has really slowed their reads down."