---
| | |
| --- | --- |
| Sunday, September 23, 2012, 11:16 AM | |
TALLAHASSEE, Fla. – The long drive back to the hotel room from Doak Campbell Stadium was a good time to rehash Clemson's 49-37 loss to Florida St., a loss that was exciting, perplexing, draining and, at least for Clemson's defense, damning.
Clemson came out of the gates early and showed life and actually had a chance to win the game, but a lack of stops on defense and the offense sputtering in the second half led to a 35-3 FSU run and that was the ballgame.
Before we head back to Clemson, here are some final thoughts on what transpired:
*I thought offensive coordinator Chad Morris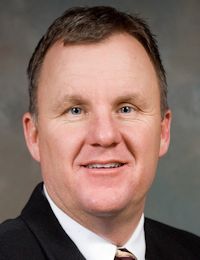 Chad Morris
Offensive Coordinator / QBs
View Full Profile was a standup guy heading into Saturday, but in meeting with him during postgame, it was confirmed. Morris took part of the blame for the loss, and said his offense got out of rhythm in the third and fourth quarters, and you could tell the loss was eating at him.
However, you can't expect to go on the road against a talented defense like Florida St. has and expect to score on every possession. In fact, if you put up 37 points and over 400 yards of offense, you should win the game.
*It wasn't all roses for the offense, however. Sammy Watkins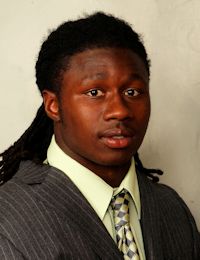 Sammy Watkins
So. Wide Receiver
#2 6-1, 205
Fort Myers, FL
View Full Profile was used in a variety of ways, but the Noles double-covered him from the outset and brought a safety over the top. They were determined to not let Watkins beat them in the pass game. Morris tried different things to try and loosen up the defense, including having Watkins run and throw the football. Florida St. stayed true to the gameplan, however, let Morris take his shots, and then let their offense go out and win the game.
Watkins finished with six catches for a measly 24 yards as the Seminoles tried to keep Watkins in front of them. The same was true for Nuk Hopkins after his early 60-yard touchdown reception. Following that play, Hopkins had four catches for just 28 yards. The Tigers were able to hit a couple of nice plays with tight end Brandon Ford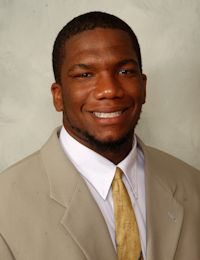 Brandon Ford
Gr. Tight End
#80 6-4, 240
Wando, SC
View Full Profile , and running back Andre Ellington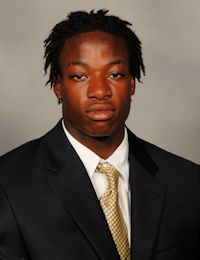 Andre Ellington
RS Sr. Running Back
#23 5-10, 195
Moncks Corner, SC
View Full Profile had a career-high in receiving yards.
I credit Morris with making the necessary adjustments, however, and doing what he could to score points.
*Part of the problem offensively was the inability to just line up and run the football. Watkins averaged 7.4 yards per carry on five rushes, but Tajh Boyd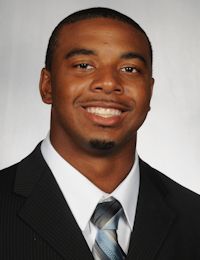 Tajh Boyd
RS Jr. Quarterback
#10 6-1, 225
Hampton, VA
View Full Profile rushed 18 times for 44 yards (2.4 per rush) and Ellington had just 15 carries for 55 yards (3.9 per carry).
I still think the offensive line did a pretty good job out there Saturday night. Not a lot of teams are going to run on FSU, and the line protected Boyd better than I expected. A lot of people thought the offensive line would be a weakness this year, but hats off to them.
*Defensively – I read the comments on our board where people talk about how young the defense is and how they should get better. There is some truth in that. But there is a senior defensive end that has played a ton of snaps, two linebackers who have basically started for two years and safeties with a wealth of experience. At some point, you would think that if the talent was there they would have gotten better. That hasn't been the case.
I went back (I wish I hadn't) and looked at the numbers for Clemson's defense over the last 12 games, or essentially an entire regular season, and that started with the game at Maryland last season. Since that game, Clemson's defense has given up 395 points, or an average of 32.91 points per game. The defense has also given up 5,160 yards in that span, or 430 yards per game. In 2011, that would have put Clemson 98th in scoring defense and 97th in total defense, out of 120 teams. Ouch.
And the sad thing is, there isn't really one part of the defense that you can blame. The defensive line isn't getting a push or a pass rush. The linebackers aren't playing well in space or covering the flat or underneath routes. The secondary doesn't play the ball in the air very well or tackle well. All the groups are culpable.
Unfortunately, because of the lack of consistent defensive line play, can you see this getting much better as the season progresses? I still think Clemson can win all of its remaining games, but that comes down to two factors – the offense can outscore most people and the schedule isn't all that tough. But the games against South Carolina and Georgia Tech flat out have to scare you at this point. Defending the option requires solid defensive end and defensive tackle play, and that game is in a mere two weeks. Not pretty to think about.
*We were talking after the game in the press box about what we had seen, and we all wondered if shaking up the defensive personnel a little might shake some things up - give some of the younger players a chance to shine, like Tony Steward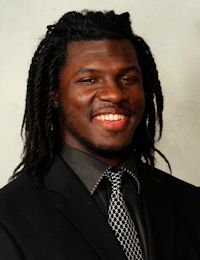 Tony Steward
So. Linebacker
#7 6-1, 235
Hastings, FL
View Full Profile and Lateek Townsend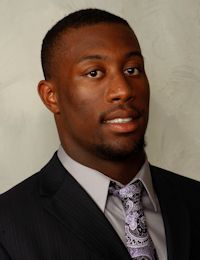 Lateek Townsend
So. Linebacker
#20 6-2, 215
Bennettsville, SC
View Full Profile and see what Cortez Davis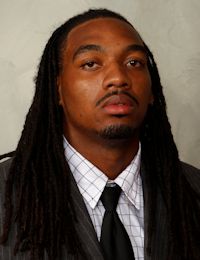 Cortez Davis
RS Fr. Cornerback
#29 6-3, 200
Daytona Beach, FL
View Full Profile has to offer. That sounds exciting – but if they truly don't know the playbook and get lost, that exposes the weak areas even more.
*I hate having to waste timeouts on extra point attempts. Enough said.
*Finally….. Travis Blanks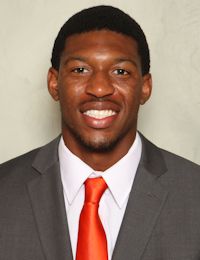 Travis Blanks
Fr. Defensive Back
#11 6-1, 190
Tallahassee, FL
View Full Profile is one heck of a football player. I still see him get turned around or lost at times, but the kid can flat out play. And I think he might have the best cover skills on the team. With that in mind, I asked him last night after the game if he had been working at corner or safety, and he said we might see him a little more at safety in the coming weeks. He said he hadn't seen any time at corner in practice, but he was learning the position in case he was needed.