---
Weekend Thoughts
Injuries
The college football world was rocked with the sight of South Carolina running back Marcus Lattimore being carted off of the field Saturday against Tennessee.
It was yet another reminder of how a player, and thus a team's season can change in one play.
Maryland has lost four quarterbacks this season including three to torn ACLs. Duke's starting quarterback left Saturday in the game against Florida State with a head injury. Clemson has seen injuries hit four cornerbacks this season.
Football seasons are long. The game is violent. There is a chance at major injury every play. Injuries make it difficult and depth is always a concern.
Clemson is no different than most programs in that it cannot afford key injuries at key positions. Keep your fingers crossed as this season unfolds.
They Always Remember November
This is the first weekend of college football action in November and the first chance to utter the phrase,"They always remember November."
We got an early look at the unpredictability in the sport this past weekend. Rutgers, Ohio, Florida, Mississippi State and Oregon State all fell from the ranks of the unbeatens. There are only six undefeated teams remaining-Alabama, Oregon, Kansas State, Notre Dame, Louisville and Ohio State. The Buckeyes are ineligible for post-season play.
Clemson has a pretty favorable November slate, so there is a chance the Tigers could rise very high in the polls in the next four weeks.
The Tigers could still win the Atlantic Division title, so the ACC title is also still on the table. Clemson is ranked in the top ten in the AP poll, the Coaches poll and the Harris poll but is still ranked too low in the computers.
If FSU does not falter, Clemson can still make it to the BCS. An 11-1 Clemson team would be a lock as an at-large team in the BCS. Some are projecting a Clemson-Georgia Sugar Bowl. How many tickets could they sell for this matchup? That scenario would also mean back-to-back games between the two rivals because the Tigers and Dawgs open up next season in Death Valley on August 31. Another scenario has Clemson and Notre Dame in the Fiesta Bowl.
Clemson faces a road game at Duke this weekend followed by three homes games against Maryland, NC State and South Carolina. November represents a lot of opportunities to make this season a special one.
Computers
The system we use to determine our post season is still flawed. Jeff Sagrin's computer poll is one of the problems. His rankings are used as one of the seven computers in the BCS formula. Sagrin's current poll has Florida at number three but has Alabama at seven and Oregon at eight. Sagrin has a two loss Oklahoma team at five. How can Oklahoma be ranked ahead of Alabama and Oregon?
The same computer has Clemson at number 34. Clemson's computer ranking may keep the Tigers out of the BCS. If Clemson drops one game, a 10-2 record for many teams would be good enough to qualify for a BCS bowl. But Clemson's computer ranking might not allow that to happen. The Tigers are ninth in coaches poll and Harris poll but their 21st average in the computers drop Clemson to 13th. Computers could keep Clemson out of a BCS bowl game.
Dan Radakovich
Last week I tweeted (@mickeyplyler) that Clemson could name its new AD by Friday of this week. I also tweeted that Clemson was set to hire an existing athletic director from a BCS conference school. My source told me both those things were happening but he did not know who they were hiring.
As it turned out, many media sources reporting this morning that Georgia Tech athletic director Dan Radakovich will be named the new AD at Clemson.
I do not know Radakovich but will spend this day talking to sources and should have a blog on the hire tomorrow,
The Brad Hughes All-State Insurance Agency
Prayer List
We have started a prayer list on the blog. Here are the guidelines:
If you are offended by prayer or prayer lists then I apologize in advance. The blog is free and the prayer list will be on the bottom of the page so you don't have to read it.
If you would like to add someone to the list please email me at mickeyplyler@hotmail.com
*Please let me know when it is appropriate to take the person off of the prayer list.
Those who need our prayers include:Finn Brookover, Mary-Louise Pawlowski (John's daughter), Jo Ann Bachman, Kenneth Bryant, Pruitt Martin, Got igers and his family, David Rowland, Leonard, Gillespie and his family, Jim S, Daniel Rosborough, The Huffman family, Nancy Winkler, John Reeve, Ethel Southard, Vinnie Brock, Kaitlyn L, Susan Miller, Joyce Harley, Steve Proveaux, Jeffrey Greene, the Hutto family, Sherl Drawdy, Caleb Kennedy, Teresa O'Connor, Matt Jacobs,Perrin Seigler, Candee Massee, Lindsey Jordan, Sam Catoe, Tyler Felch, the Nicolopulos family, "the Jacksonville, FL guys", Kim Sims, the Coyle family, Ryleigh Tedder, Steve Lee, Kelly Trakas, Jimmy Moore, the Thomas. V Family, Emary Claire Young, Kitty Bowers,Julie Locke, the Scheider family, Lauren Kittles' family, Frank Gentry, Joyce Bussey, Stacey McKeown, Dale Childs, Larry Lentz, Jr, Carl Sharperson, Scott Hannon, William Perry, Tyler Swaney, Lillian, Mark Feit, David Frame, Chad Berry, the family of Matthew M. Watson, the Dowis family, Shervin Messer, Alan Putnam, the Olivers, Lee Tate, Ronnie Abrams, Eddie Greene, the Jackson family, Bill Vader, Jim Taylor, Tina DeWitt, Rock Horne, Christopher Tuten, Bobby Wayne Thomas, Emma and Danielle Carothers, Robert Ditty, Mr. and Mrs. Murray Smith, Dot Cartee, Ayden Mills, Millie Heatley, Lynn Martin and family, Michael Pinson, Jake David family, Angie Crowley, Ira, Mike Tolson, Poly Wells, Dr. Muriel Bishop, Jack Cunningham, Emily Jefford Meister, Zachary Stoller, Aaron Clackum, Pat James, Cortney Moore, William Moore, Angelia and Savannah Anderson, William Ross, Meredith Legg, Scott Johns, Frank Carroll, Brandon Thompson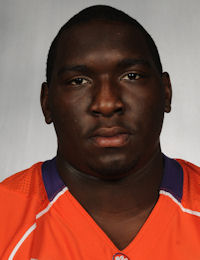 Brandon Thompson
Defensive Tackle
#98 6-2, 310
Thomasville, GA
View Full Profile , Alvin Sammons, Georgine McAlhaney, Glen Davis, Mike Price, Clay Childers, Aaron Knight, Danielle Johnston and family, Nicholas Abrams, Lana Kuykendall, Gary, Billy McLeroy, Gary G., William Huggins, Jim Bennett, Chantz Fowler, Ethel McElveen, Michele Gurganus, William Gentry, Lewis Usher and Tanya Sanders, Shon Cooper, Nick Collins, Travis Patterson, Bud Long, Arthur R. Cressman Sr, Jennifer Chancy, Eden Chandler, Amanda Peake, Danny Hammond, Chip Turner, Nick Collins, Allen Steen, The Sturkey Family, James Caylor, Ron Johnson, John Ellis Haddad, Lance family.

Upgrade Your Account
Unlock premium boards and exclusive features (e.g. ad-free) by upgrading your account today.
Upgrade Now