---
Virginia Tech Review
Saturday was a strange game.
Several times each week I watch a game and ask, "How in the world is that team winning?" That was my reaction Saturday.
Virginia Tech ran 78 plays to Clemson's 66.
The Hokies ran for 199 yards compared to Clemson's 135.
Tech passed for 207 yards and the Tigers passed for 160.
They had 23 first downs and we had 15.
The time of possession was another heavily slanted stat.
Yet Clemson won by 21 points and the game was never really in doubt.
Clemson played perhaps its worst offensive football game of the season. The Tigers' offensive line did not play well. The Hokies were determined to create pressure and responded with five sacks and 10 plays that went for negative yardage.
The Tigers had no rhythm offensively. They were out of sync with the negative yardage plays and kept getting behind the chains.
To make matter worse, Tajh Boyd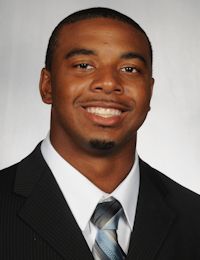 Tajh Boyd
RS Jr. Quarterback
#10 6-1, 225
Hampton, VA
View Full Profile was off in the passing game. Boyd missed more open receivers than anytime all season.
Even if you didn't see the game and only read the first couple of hundred words of this blog, you may still not believe that Clemson won the game by 21 points and the game was never really in question.
The Tigers did play much better on defense. The defensive line played much better. Malliciah Goodman
Malliciah Goodman
Sr. Defensive End
#97 6-4, 270
Florence, SC
View Full Profile played his best game of the season and Corey Crawford
Corey Crawford
So. Defensive End
#93 6-5, 270
Columbus, GA
View Full Profile made a couple of nice plays in short yardage situations. True freshman D.J. Reader
D.J. Reader
Fr. Defensive Tackle
#48 6-3, 335
Greensboro, NC
View Full Profile had his best game as a Tiger and other defensive tackles like Josh Watson
Josh Watson
RS So. Defensive Tackle
#91 6-4, 285
Wilmington, DE
View Full Profile , Grady Jarrett
Grady Jarrett
So. Defensive Tackle
#50 6-1, 290
Conyers, GA
View Full Profile and true freshman Carlos Watkins
Carlos Watkins
Fr. Defensive Tackle
#94 6-3, 300
Forest City, NC
View Full Profile made impacts.
The linebacker corps got a boost from new starter Spencer Shuey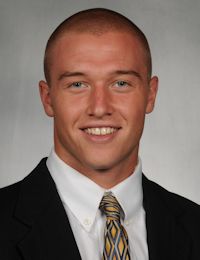 Spencer Shuey
RS Jr. Linebacker
#33 6-3, 230
Charlotte, NC
View Full Profile at MIKE. Shuey made plays and was able to wrap up when he arrived to the ball carrier.
The secondary missed tackles again but Jonathan Meeks
Jonathan Meeks
Sr. Safety
#5 6-1, 210
Rock Hill, SC
View Full Profile had two interceptions including one he returned for a score. Xavier Brewer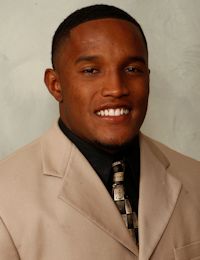 Xavier Brewer
Gr. Defensive Back
#9 5-11, 190
Jacksonville, FL
View Full Profile also picked off a trick pass as the Tigers created four Hokie turnovers.
The biggest surprise of the day for some came in the opponent. Virginia Tech has really fallen off in the past few years. This was a program that used to bring a bunch of terrific athletes into each season. They used to have superstars like Michael Vick, Kevin Jones, Ike Charlton, Corey Moore, Xavier Adidbi and Bruce Taylor.
Last year when I walked out of the stadium I told my son that I really didn't see any players at Tech that really scared anyone. They didn't have playmakers. They didn't look athletic.
After the ACC title game in Charlotte I felt the same way. I wondered how this team won 11 games?
Saturday their offensive line looked closer to Furman than a BCS bowl game contender. Their wide outs were average. Their running backs looked like a middle of road ACC team. The defense didn't feature the headhunters they played with for years. Where was the big play capability? Where were the special teams that people feared? On top of that, where is the identity of this program?
Clemson's identity is in the fast pace of the wide open offense and Saturday was strange because the offense looked so average and out of sync. But it is nice to have a 21-point win over a name opponent and still come away wanting more. I am not spoiled and don't want to sound that way. I will take an "ugly" 21-point win this week and every week if you let me. Sign me up for seven more of those this season.
I realize that you can't play your best every week. I am also thankful that the defense continues to show strides. I love how hard Brent Venables
Brent Venables
Defensive Coordinator / Linebackers
View Full Profile coaches! I am just glad that we were able to play our C-minus game and still win by three touchdowns. I am thankful for an 11-game home winning streak as well.
Finally I am thankful for all the hard work that went into an outstanding Military Appreciation Day. We do a lot of things right at Clemson but I am not sure we do anything better than this. There is no way we could ever thank our men and women who have served and continue to serve our country enough, but Saturday was a great effort by a lot of good people.
The Brad Hughes All-State Insurance Agency
Prayer List
We have started a prayer list on the blog. Here are the guidelines:
If you are offended by prayer or prayer lists then I apologize in advance. The blog is free and the prayer list will be on the bottom of the page so you don't have to read it.
If you would like to add someone to the list please email me at mickeyplyler@hotmail.com
*Please let me know when it is appropriate to take the person off of the prayer list.
Those who need our prayers include:Finn Brookover, Mary-Louise Pawlowski (John's daughter), Jo Ann Bachman, Kenneth Bryant, Pruitt Martin, Got igers and his family, David Rowland, Leonard, Gillespie and his family, Jim S, Daniel Rosborough, The Huffman family, Nancy Winkler, John Reeve, Ethel Southard, Vinnie Brock, Kaitlyn L, Susan Miller, Joyce Harley, Steve Proveaux, Jeffrey Greene, the Hutto family, Sherl Drawdy, Caleb Kennedy, Teresa O'Connor, Matt Jacobs,Perrin Seigler, Candee Massee, Lindsey Jordan, Sam Catoe, Tyler Felch, the Nicolopulos family, "the Jacksonville, FL guys", Kim Sims, the Coyle family, Ryleigh Tedder, Steve Lee, Kelly Trakas, Jimmy Moore, the Thomas. V Family, Emary Claire Young, Kitty Bowers,Julie Locke, the Scheider family, Lauren Kittles' family, Frank Gentry, Joyce Bussey, Stacey McKeown, Dale Childs, Larry Lentz, Jr, Carl Sharperson, Scott Hannon, William Perry, Tyler Swaney, Lillian, Mark Feit, David Frame, Chad Berry, the family of Matthew M. Watson, the Dowis family, Shervin Messer, Alan Putnam, the Olivers, Lee Tate, Ronnie Abrams, Eddie Greene, the Jackson family, Bill Vader, Jim Taylor, Tina DeWitt, Rock Horne, Christopher Tuten, Bobby Wayne Thomas, Emma and Danielle Carothers, Robert Ditty, Mr. and Mrs. Murray Smith, Dot Cartee, Ayden Mills, Millie Heatley, Lynn Martin and family, Michael Pinson, Jake David family, Angie Crowley, Ira, Mike Tolson, Poly Wells, Dr. Muriel Bishop, Jack Cunningham, Emily Jefford Meister, Zachary Stoller, Aaron Clackum, Pat James, Cortney Moore, William Moore, Angelia and Savannah Anderson, William Ross, Meredith Legg, Scott Johns, Frank Carroll, Brandon Thompson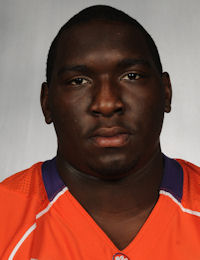 Brandon Thompson
Defensive Tackle
#98 6-2, 310
Thomasville, GA
View Full Profile , Alvin Sammons, Georgine McAlhaney, Glen Davis, Mike Price, Clay Childers, Aaron Knight, Danielle Johnston and family, Nicholas Abrams, Lana Kuykendall, Gary, Billy McLeroy, Gary G., William Huggins, Jim Bennett, Chantz Fowler, Ethel McElveen, Michele Gurganus, William Gentry, Lewis Usher and Tanya Sanders, Shon Cooper, Nick Collins, Travis Patterson, Nick Chrisley, Bud Long, Arthur R. Cressman Sr, Jennifer Chancy, Eden Chandler, Amanda Peake, Danny Hammond, Chip Turner, Nick Collins, Allen Steen, The Sturkey Family.

Upgrade Your Account
Unlock premium boards and exclusive features (e.g. ad-free) by upgrading your account today.
Upgrade Now