---
| | | |
| --- | --- | --- |
| Thursday, December 25, 2014, 10:49 PM | | |
Friday Email Bag
Each Friday I publish your comments and answer your questions.  To submit a comment or questions please email me at mickeyplyler@hotmail.com.
Mickey,
I read your blog today "Big Body." I am pleased that we are finally bringing in young men that can play in the trenches. It seems to me it took Dabo awhile to either truly appreciate the need for linemen or perhaps to simply get positive results from recruiting. We have always had skilled players. It is nice to see a bunch of highly regarded offensive and defensive linemen commit to Clemson.
Happy Holidays!
Kirk
Kirk,
Dabo has long understood the importance of linemen and the play along the line of scrimmage. He didn't just realize this. Clemson has been involved with some really good line prospects and have gotten a lot of great ones on the defensive line. The offensive line is another issue. They have recruited the top of the line offensive linemen but have not been able to sign them until this year. They have found it much easier selling to the five-star skill players because of success they have had with players like Spiller and Watkins. I think Mitch Hyatt will be one of the players that changes the perception around here. He is one of the most important prospects in recent seasons. He may do for the offensive line what Spiller and Watkins have done for the skill positions.
Mickey,
Why didn't Dye play in the game with the team from the Midlands? Will he play in the bowl game?
Roger
Roger,
Dye is still not 100 percent but is getting better. He did have one carry for zero yards against South Carolina but I think it worked out well with Wayne Gallman

Wayne Gallman
RS Fr. Running Back
#9 6-1, 209
Loganville, GA
View Full Profile . Remember a few years ago when Reggie Merriweather had the hot hand but was taken out of the USC game? Did you really want to see Dye or did Gallman's 191 yards do the trick?
Mickey,
I hope you and family have a great Christmas.   As you may remember, over the past two or three years, I have questioned the style of basketball that is played at Clemson and have to believe it has finally caught up with our Tigers.    This game of basketball today is about dominating size and 3 point shooting and Clemson has neither.   The task is tall at Clemson and I do not envy any coach that tries to turn the program around but if I was a player that was a great shooter, would I want to go to a school that lives and dies on defense?   Unfortunately, as the next month or so goes by and certainly when the ACC tournament comes around and Clemson is at the bottom of the league I am afraid that question will be answered and we will not like that answer.    Speed kills in football and defense is important in basketball but not without the shooters that fire the fatal bullets.
Andy
Andy,
I keep waiting for the experience of the upperclassmen to take over and this team to execute better. I don't think size is the issue. Clemson has size. Shooting is a big issue but athletic ability and quickness a guard s a major issue too. Last year this team won with effort and toughness. That will need to resurface soon.
Mickey,
Brownell needs to recruit shooters. Tired of watching line drives that carom off the backboard and lay-ups that hit the bottom of the rim. Even missed dunks. Athletes that can run and jump might be great for defense but somebody still has to put the ball in the hole! Short guys driving the lane with 3 tall defenders waiting is bad coaching. He got lucky with an NBA quality player last year but does anybody really believe that this team is better than when he got here.
Steve
Steve,
Shooting is an issue but there are many issues. I watch a lot of teams shoot the ball poorly. College basketball is full of bad shooters. Clemson has issues but can overcome some of them by playing better defense and playing smarter and playing harder.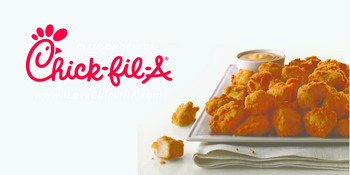 The Brad Hughes All-State Insurance Agency
Prayer List
The prayer list is a medium for our community to recognize those that are in need. If you would like to add someone to the list, please email me at mickeyplyler@hotmail.com. Please let me know when it is appropriate to remove a person off the list.
Those who need our prayers include: Jo Ann Bachman, Kenneth Bryant, Pruitt Martin, Got Igers and his family, David Rowland, Leonard, Gillespie and his family, Jim S., Daniel Rosborough, the Huffman family, Nancy Winkler, John Reeve, Vinnie Brock, Kaitlyn L., Susan Miller, Joyce Harley, Steve Proveaux, Jeffrey Greene, the Hutto family, Sherl Drawdy, Caleb Kennedy, Teresa O'Connor, Matt Jacobs, Perrin Seigler, Candee Massee, Lindsey Jordan, Sam Catoe, Tyler Felch, the Nicolopulos family, "the Jacksonville, FL guys," Kim Sims, the Coyle family, Ryleigh Tedder, Steve Lee, Kelly Trakas, Jimmy Moore, the Thomas V. family, Emary Claire Young, Kitty Bowers, Julie Locke, the Scheider family, Lauren Kittles' family, Frank Gentry, Stacey McKeown, Dale Childs, Larry Lentz, Jr., Carl Sharperson, Scott Hannon, William Perry, Tyler Swaney, Lillian, Mark Feit, David Frame, the family of Matthew M. Watson, the Dowis family, Alan Putnam, the Olivers, Lee Tate, Ronnie Abrams, Eddie Greene, the Jackson family, Bill Vader, Jim Taylor, Tina DeWitt, Rock Horne, Bobby Wayne Thomas, Emma and Danielle Carothers, Robert Ditty, Mr. and Mrs. Murray Smith, Millie Heatley, Lynn Martin and family, Michael Pinson, Jake David family, Angie Crowley, Ira, Mike Tolson, Poly Wells, Dr. Muriel Bishop, Jack Cunningham, Emily Jefford Meister, Zachary Stoller, Aaron Clackum, Pat James, Cortney Moore, William Moore, Angelia and Savannah Anderson, William Ross, Scott Johns, Frank Carroll, Brandon Thompson

Brandon Thompson
Defensive Tackle (2008 - 2011)
#98 6-2, 310
Thomasville, GA
View Full Profile , Alvin Sammons, Georgine McAlhaney, Glen Davis, Mike Price, Clay Childers, Aaron Knight, Danielle Johnston and family, Nicholas Abrams, Lana Kuykendall, Gary, Gary G., William Huggins, Jim Bennett, Chantz Fowler, Ethel McElveen, Michele Gurganus, William Gentry, Lewis Usher and Tanya Sanders,  Shon Cooper, Nick Collins, Amanda Peake, Danny Hammond, Chip Turner, Nick Collins, Allen Steen, the Sturkey family, the Lance family, Nick Chrisley's family, Allison Williams, Lt. Kyle Walker, Summer and Joel Johnson, Nicole O'Donnell, James O. Johnson, Joy Pruett and family, Bill Schmidt, Jack Bailey, Gardner Family, Charles Turner, Kathy Bartholomew, Ray Sanders, David and Robin Blocker, J.R. Ray, Kenneth Kowe, Lauren Sielicki, Jenna Phipps, Mark Lawrence, Jonathan and Jacki Sullins, Peter Laboy, Kat and Carlisle Jones, Elizabeth Galloway and family, Anita McDonald, Willard Harryman, Liz Surratt, Molly Senn, Jackie Shearer, Richard Sellers, Tim Drisdelle, Edward Easterling, Dawson Bourne, Susan and Mike Brown, Julie Goodman Marshall, Willard and Dorothy Harryman, Justin Jernigan, Jack  Cunningham,  Mia Daughtery, Tee Senn, Bob Garrett, Skylar, Joseph Thomas, Mrs. Nelis, Jeanne Thompson, Sean Rowell, George Parker, Levon Kirkland

Levon Kirkland
Linebacker
# 0, 0
,
View Full Profile and family, Catherine Sewell, Randy Davenport, David Vaughn, Keith Dalton, B.T., Bill Hilbig, Rita Elrod Hammond and family, Jim McKeller, Tony Alewine, Sharon Storck, Dick Baird, Richard Bagnal, Dustin and Brittany Peurifoy, Jan Allan, Josh Cox, Gregg and Sylvia Lewis, Travis Hamrick, Kaki Harmon, Brandy Stephens, Jammie McKellar and babies, Karen Edwards, Jackson Lindsey, Cathy Hutson Gregg, Kristin Heckman, Jennifer Johnson, Jay Johnson, Lyndsie Johnson, Emily Davis, Hayes Davis, Judy Towe, Johnny Towe, Ken Brown, Elaine Brown, Rhonda Thompson, Tim Davis, Jacob Greinke, Jack Finley, Richard and Clara Crawford, Zach and Griffin Johnson, Israel, Frankie Allen, Bobby Allen, the Wessinger family, the Parsons family, Todd Price and family, Rosemary A Flynn, Dr. Mickey Shealy family, Sarah Mcmanus, Mr. Gillespie, Al Evans, Craig Rush, Bobbi Nicholson, Earl Gilstrap, and our great country and the men and women in uniform that protect and serve it every day, plus their families.

Upgrade Your Account
Unlock premium boards and exclusive features (e.g. ad-free) by upgrading your account today.
Upgrade Now