---
| | | |
| --- | --- | --- |
| Friday, October 24, 2014, 10:31 AM | | |
Friday Email Bag
Each Friday I publish your comments and answer your questions.  To submit a comment or questions please email me at mickeyplyler@hotmail.com.
Mickey,
How many carries you think Tyshon a Dye will get Saturday night? Also what's the recruiting scoop on Hardman from Elberton Georgia?
Gervonte
Gervonte,
Dabo said Wednesday night that Dye has been cleared and is ready to go. He also said he was not sure if Dye would play one play or 50 plays. When you miss almost two years there has to be some rust and I am sure confidence is still an issue. I would like to see Dye get involved and prove he is ready. The staff is going to play it by ear and see how he reacts. I would hope we could see Dye have several carries Saturday but how many is hard to project.
Hardman is one of the nation's top receivers and is Dye's cousin. He is scheduled to be in Clemson Saturday for an unofficial visit. I hear Tennessee is the early leader but Clemson is heavily involved.
Mickey,
The sad truth is that we are stuck with "The New ACC."  I was hopeful that somehow the Tigers would find a way to sneak into the SEC, but we know that dream is not going to happen.  In the meantime, it would be nice if we replaced our current Commissioner with someone that actually gets the financial impact of football on just about any athletic department in the conference.  At the risk of raising an issue that has already been discussed, I either want Notre Dame to be a full member or not.  The conference must be more important than any one member including the Irish!  The Irish should not be able to manipulate their affiliation so that it is good for them, but not necessarily good for the ACC.
Kindest Regards,
Kirk
Kirk,
Hey, at least basketball season is right around the corner. On a serious note, I agree. Notre Dame needs to get in the boat or move along.
Hi Mickey...hope the fam is doing well. I really like where Dabo has us right now; we've struck gold with Deshaun as QB. Clemson's marketing team is obviously top notch but I wish they would do something (trademark?) about the use of the term "All-In."
Everyone knows...and it's well documented...that Dabo coined that phrase when he took over for Tommy. You never heard that phrase by anyone; now it's EVERYWHERE. I can't help but feel that every use of that term by anyone else lessens the Clemson-inferred impact. Those words should be forever associated with Clemson.
Can you recommend this to the marketing team?
Thanks...and Go Tigers!
Eric
Eric,
I am not sure if the phrase is trademarked or can be trademarked. I have passed along your email to the athletic department. Thanks for the kind words.
Mickey,
I agree with what you said this morning on the radio.  How can Clemson fans be overconfident with our offense and expect to blow out Syracuse?  I hope I'm wrong, but I'm expecting it to be another tight game.  Hope the Tigers win.
David 
David,
I fully expect Clemson to win and I think it will be by a couple of touchdowns. However, with no running game and a backup at quarterback, I am not overly confident. I love the defense but a few turnovers could make this one interesting.
Mickey,
Why does Clemson keep returning the ball on kickoffs out of the endzone when it is rare that we get the ball to the 25?  At some point shouldn't the coaches just make our guys down the ball?
Finally, is there anyway that you can interview guys like Larry Williams earlier in the morning?  Most of us have to be at work by 8 A.M., and we never get to hear those interviews.
Thanks!-David 
David,
The kickoff return unit is broken. I am like you and think the 25-yard line is not a bad option at this point.
Unfortunately most of the interviews we have are after eight due to the guests schedule. I will make a note to our management and ask if we can get those interviews up on the website as a podcast so you can listen at your convenience. Hope this will help.
Hi Mickey! Im a long time listener and fan of Clemson Tigers (started going to games with my Dad in 1972). I moved to Charlotte a little over 2 years ago; miss your show and the other WCCP hosts.
My question is; with Cole Stoudt

Cole Stoudt
Sr. Quarterback
#18 6-4, 231
Dublin, OH
View Full Profile 's injury still healing, why are we trying to run him on "option reads"?? It doesn't make a lot of sense to me; he's not a great runner fully healthy; much less coming off an injury.
Also; I don't understand why our offense is so "anemic" now. I understand last week (Louisville game) with Cole not taking any practice snaps. But, this week he practiced and took every first team snap. This was supposedly our starting QB at the beginning of the season (our best chance of winning according to our coaches); do you think his confidence is that "shaken"; or is his injury affecting his ability more than we've been told??
Prayers to you & Ryan!
Thanks!
KO Tiger
KO Tiger,
Thanks for the kind words. The offense has been built around a mobile quarterback but Stoudt has not been effective in this area. I agree that this option should not be featured as much with his injury.
I do think his confidence took a hit in the second half of the Georgia game. Injuries to key performers have hampered the offense. The offensive line has been a disappointment and the running game has been a mess. Oh, and the team's best player is not out there at this point. The offense did not have issues with Watson at the helm.
Hey Mickey,
It has been a while since I've seen you or Ryan, I hope that all is well with everyone!
As a former college athlete that has seen it happen to plenty of other guys, I hated it for Cole when the decision was made to go with Deshaun.  Sticking around for 4+ years and then getting replaced by a true Freshman during what is supposed to be your moment has to hurt.  However, I agree with the decision as Deshaun has proven that he is the real deal and is no doubt the now and the future of our program. 
With that being said, from a recruiting standpoint do you think that this situation helps us or hurts us?  On the one hand, kids can look at Cole and say, "Man, I could sell out for this program and wait my turn just to get replaced by the next new thing."  On the other hand, it could be a positive as guys see how they can come in and perform and get on the field right away and make an impact.  What do you think?
Take care and God bless!
Alex
Alex,
Great to hear from you. Thanks for the kind words. Ryan is doing well.
I think it helps in recruiting. Clemson is recruiting top notch prospects and they can tell players that if you come to Clemson and you are good enough, you can play as a true freshmen. Everyone of these guys thinks they are good enough to be a star and they want to play early. Watson is also good for recruiting because of the recognition he receives. Prospects love being around that in the locker room.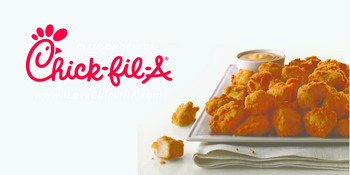 The Brad Hughes All-State Insurance Agency
Prayer List
We have started a prayer list on the blog. Here are the guidelines:
If you are offended by prayer or prayer lists then I apologize in advance. The blog is free and the prayer list will be on the bottom of the page so you don't have to read it.
If you would like to add someone to the list please email me at mickeyplyler@hotmail.com
*Please let me know when it is appropriate to take the person off of the prayer list.
Those who need our prayers include: Finn Brookover, Jo Ann Bachman, Kenneth Bryant, Pruitt Martin, Got Igers and his family, David Rowland, Leonard, Gillespie and his family, Jim S., Daniel Rosborough, the Huffman family, Nancy Winkler, John Reeve, Vinnie Brock, Kaitlyn L., Susan Miller, Joyce Harley, Steve Proveaux, Jeffrey Greene, the Hutto family, Sherl Drawdy, Caleb Kennedy, Teresa O'Connor, Matt Jacobs, Perrin Seigler, Candee Massee, Lindsey Jordan, Sam Catoe, Tyler Felch, the Nicolopulos family, "the Jacksonville, FL guys," Kim Sims, the Coyle family, Ryleigh Tedder, Steve Lee, Kelly Trakas, Jimmy Moore, the Thomas V. family, Emary Claire Young, Kitty Bowers, Julie Locke, the Scheider family, Lauren Kittles' family, Frank Gentry, Joyce Bussey, Stacey McKeown, Dale Childs, Larry Lentz, Jr., Carl Sharperson, Scott Hannon, William Perry, Tyler Swaney, Lillian, Mark Feit, David Frame, Chad Berry, the family of Matthew M. Watson, the Dowis family, Alan Putnam, the Olivers, Lee Tate, Ronnie Abrams, Eddie Greene, the Jackson family, Bill Vader, Jim Taylor, Tina DeWitt, Rock Horne, Bobby Wayne Thomas, Emma and Danielle Carothers, Robert Ditty, Mr. and Mrs. Murray Smith, Millie Heatley, Lynn Martin and family, Michael Pinson, Jake David family, Angie Crowley, Ira, Mike Tolson, Poly Wells, Dr. Muriel Bishop, Jack Cunningham, Emily Jefford Meister, Zachary Stoller, Aaron Clackum, Pat James, Cortney Moore, William Moore, Angelia and Savannah Anderson, William Ross, Scott Johns, Frank Carroll, Brandon Thompson

Brandon Thompson
Defensive Tackle (2008 - 2011)
#98 6-2, 310
Thomasville, GA
View Full Profile , Alvin Sammons, Georgine McAlhaney, Glen Davis, Mike Price, Clay Childers, Aaron Knight, Danielle Johnston and family, Nicholas Abrams, Lana Kuykendall, Gary, Gary G., William Huggins, Jim Bennett, Chantz Fowler, Ethel McElveen, Michele Gurganus, William Gentry, Lewis Usher and Tanya Sanders,  Shon Cooper, Nick Collins, Amanda Peake, Danny Hammond, Chip Turner, Nick Collins, Allen Steen, the Sturkey family, the Lance family, Nick Chrisley's family, Allison Williams, Lt. Kyle Walker, Summer and Joel Johnson, Nicole O'Donnell, James O. Johnson, Joy Pruett and family, Bill Schmidt, Jack Bailey, Gardner Family, Charles Turner, Kathy Bartholomew, Ray Sanders, David and Robin Blocker, J.R. Ray, Kenneth Kowe, Lauren Sielicki, Jenna Phipps, Mark Lawrence, Harlan Sullins, Peter Laboy, Kat and Carlisle Jones, Elizabeth Galloway and family, Anita McDonald, Willard Harryman, Liz Surratt, Molly Senn, Jackie Shearer, Richard Sellers, Tim Drisdelle, Edward Easterling, Dawson Bourne, Susan and Mike Brown, Julie Goodman Marshall, Willard and Dorothy Harryman, Justin Jernigan, Jack  Cunningham,  Mia Daughtery, Tee Senn, Bob Garrett, Skylar, Joseph Thomas, Mrs. Nelis, Jeanne Thompson, Sean Rowell, George Parker, Levon Kirkland

Levon Kirkland
Linebacker
# 0, 0
,
View Full Profile and family, Catherine Sewell, Randy Davenport, Patrick DeStefano

Patrick DeStefano
Offensive Line (2012 - 2013)
#71 6-5, 275
Spartanburg, SC
View Full Profile , David Vaughn, Keith Dalton, B.T., Bill Hilbig, Rita Elrod Hammond and family, Jim McKeller, Tony Alewine, Sharon Storck, Dick Baird, Richard Bagnal, Tavaris Barnes

Tavaris Barnes
RS Sr. Defensive End
#9 6-4, 273
Jacksonville, FL
View Full Profile and family, Dustin and Brittany Peurifoy, Jan Allan, Josh Cox, Tommy "Red" Harper, Gregg and Sylvia Lewis, Travis Hamrick, Tony Henderson, Kaki Harmon, Ron Moore, Brandy Stephens, Jammie McKellar and babies, Karen Edwards, Jackson Lindsey, Cathy Hutson Gregg, Kristin Heckman, Jennifer Johnson, Jay Johnson, Lyndsie Johnson, Emily Davis, Hayes Davis, Judy Towe, Johnny Towe, Ken Brown, Elaine Brown, Rhonda Thompson, Tim Davis, Jacob Greinke, Jack Finley, Richard and Clara Crawford, Zach and Griffin Johnson, Deshaun Watson

Deshaun Watson
Fr. Quarterback
#4 6-3, 204
Gainesville, GA
View Full Profile , Cole Stoudt, Israel, Frankie Allen, Bobby Allen, the Horton family, the Wessinger family and our great country and the men and women in uniform that protect and serve it every day, plus their families.

Upgrade Your Account
Unlock premium boards and exclusive features (e.g. ad-free) by upgrading your account today.
Upgrade Now