---
Duke Review
I feel like every time I write a review of a game this season I have to preface it by saying, "This was not a win against a great opponent, but...."
Like most of the eight wins this season, the Tigers came out and looked very impressive once again in dominating Duke on the road.
Clemson could have broken the school record for total yards of 756 yards set against Wake Forest in 1981. Instead they called off the dogs and put up ONLY 718 yards, which is second most in school history. The Tigers did set the school record for yards in a half with 487 in the first half.
The rest of the offensive numbers were once again impressive. They recorded 34 first downs. Clemson had over 300 yards rushing and passing for just the second time in school history. The Tigers broke a school record for games with 500 yards of total offense with six.
The 334 rushing yards were a season high which is remarkable since Andre Ellington
Andre Ellington
RS Sr. Running Back
#23 5-10, 195
Moncks Corner, SC
View Full Profile missed the entire game after the first play where he ran for 26 yards.
The running game was fueled by a dominating offensive line performance. Dabo said Sunday that Brandon Thomas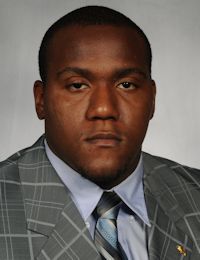 Brandon Thomas
RS Jr. Offensive Line
#63 6-3, 305
Spartanburg, SC
View Full Profile played perhaps his finest game. He also singled out Dalton Freeman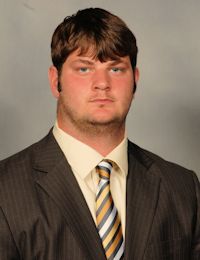 Dalton Freeman
Gr. Center
#55 6-5, 265
Pelion, SC
View Full Profile , Tyler Shatley
Tyler Shatley
RS Jr. Offensive Guard
#62 6-3, 295
Icard, NC
View Full Profile and Gifford Timothy
Gifford Timothy
RS So. Offensive Tackle
#70 6-6, 310
Middletown, DE
View Full Profile .
Rod McDowell (12-83), D.J. Howard
D.J. Howard
RS So. Running Back
#22 5-11, 195
Lincoln, AL
View Full Profile (12-65), Zac Brooks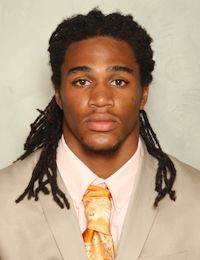 Zac Brooks
Fr. Running Back
#24 6-1, 185
Jonesboro, AR
View Full Profile (12-67) and Tajh Boyd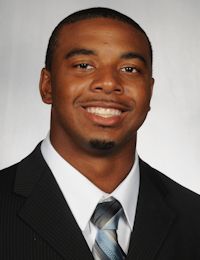 Tajh Boyd
RS Jr. Quarterback
#10 6-1, 225
Hampton, VA
View Full Profile (9-72) picked up the slack from Ellington. It was nice to see the three other tailbacks make a big impact. This was the most we have seen from Brooks and he looked much improved.
Boyd was once again fantastic in the passing game by going 16 of 23 for 344 yards with five touchdowns. He spread the ball around to the entire receiving corps after he threw three scores to Nuk Hopkins in the first quarter.
It was another brilliant night for Hopkins who only had four receptions but they went for 128 yards and three scores. Sammy Watkins
Sammy Watkins
So. Wide Receiver
#2 6-1, 205
Fort Myers, FL
View Full Profile had another good outing with six catches for 97 yards and a touchdown.
This night also saw Martavis Bryant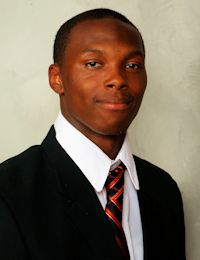 Martavis Bryant
So. Wide Receiver
#1 6-5, 200
Calhoun Falls, SC
View Full Profile catch a 41-yard touchdown pass and was the second straight game Charone Peake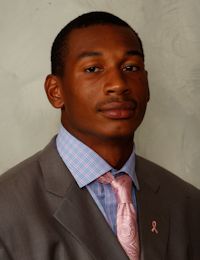 Charone Peake
So. Wide Receiver
#19 6-3, 200
Moore, SC
View Full Profile scored. However, I was more surprised to see Duke continue to try to defend Clemson with man coverage. That was a complete mismatch.
Brandon Ford
Brandon Ford
Gr. Tight End
#80 6-4, 240
Wando, SC
View Full Profile left the game early with an injury but Sam Cooper
Sam Cooper
RS So. Tight End
#86 6-5, 250
Brentwood, TN
View Full Profile responded with a couple of nice catches for 30 yards. Jaron Brown
Jaron Brown
Gr. Wide Receiver
#18 6-2, 205
Cheraw, SC
View Full Profile added a key 34 yard reception early and Adam Humphries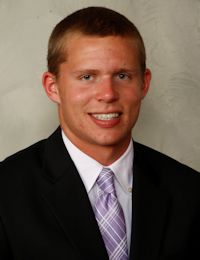 Adam Humphries
So. Wide Receiver
#16 5-11, 190
Spartanburg, SC
View Full Profile contributed two catches. Even Daniel Rodriquez added a reception.
In all, the offense ran 81 plays and punted only once. The Tigers were 7-10 on third downs but the offense could have been even better if it weren't for four turnovers.
Among the other positives was the fact the reserve offensive linemen saw so much action. I was really impressed with Isaiah Battle
Isaiah Battle
Fr. Offensive Tackle
#79 6-6, 280
St. George, VA
View Full Profile in watching the replay. Ryan Norton
Ryan Norton
RS Fr. Offensive Line
#58 6-3, 270
Mauldin, SC
View Full Profile , Reid Webster
Reid Webster
RS So. Offensive Line
#77 6-5, 285
Woodstock, GA
View Full Profile , Kalon Davis
Kalon Davis
RS So. Offensive Guard
#67 6-5, 330
Chester, SC
View Full Profile , Shaq Anthony
Shaq Anthony
RS Fr. Offensive Tackle
#76 6-4, 265
Williamston, SC
View Full Profile , Joe Gore
Joe Gore
RS Fr. Offensive Tackle
#73 6-5, 275
Lake Waccamaw, NC
View Full Profile and Eric MacLain all saw action in the final quarter.
The defense started slow by allowing 17 points in the Blue Devils first four drives but they once again improved as the game progressed. In Duke's final 11 drives, Clemson gave up just one field goal.
Spencer Shuey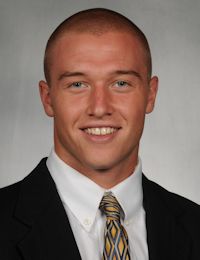 Spencer Shuey
RS Jr. Linebacker
#33 6-3, 230
Charlotte, NC
View Full Profile played well once again and was the defensive player of the game. The Tigers added four sacks on an offense that allowed only ten sacks all year coming into the game. Clemson also had eight tackles for loss. The sacks came from Josh Watson
Josh Watson
RS So. Defensive Tackle
#91 6-4, 285
Wilmington, DE
View Full Profile , Vic Beasley
Vic Beasley
RS So. Defensive End
#3 6-3, 225
Adairsville, GA
View Full Profile , Tavaris Barnes
Tavaris Barnes
RS So. Defensive End
#6 6-4, 275
Jacksonville, FL
View Full Profile and Grady Jarrett
Grady Jarrett
So. Defensive Tackle
#50 6-1, 290
Conyers, GA
View Full Profile .
Like the offense, the defense played a bunch of guys including Kevin Dodd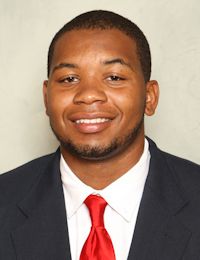 Kevin Dodd
Fr. Defensive Tackle
#98 6-5, 280
Greer, SC
View Full Profile , Carlos Watkins
Carlos Watkins
Fr. Defensive Tackle
#94 6-3, 300
Forest City, NC
View Full Profile , Lateek Townsend
Lateek Townsend
So. Linebacker
#20 6-2, 215
Bennettsville, SC
View Full Profile , Rod Byers, B.J. Goodson
B.J. Goodson
RS So. Linebacker
#44 6-1, 240
Timmonsville, SC
View Full Profile , Tony Steward
Tony Steward
So. Linebacker
#7 6-1, 235
Hastings, FL
View Full Profile and Robert Smith
Robert Smith
So. Safety
#27 5-11, 210
St. George, SC
View Full Profile .
Perhaps the best news is the improvement on the defensive line. Jarrett plays extremely hard. Watson and Williams continue to improve. D.J. Reader
D.J. Reader
Fr. Defensive Tackle
#48 6-3, 335
Greensboro, NC
View Full Profile has great flexibility and moves well for his size. Carlos Watkins is raw but he has a chance to be a very good player. The defensive ends are playing better in the second half of the season because they have made more plays and been more consistent. This improvement along the defensive line has made it easier on the back seven.
In summary, this was not an epic win because the opponent was simply overmatched. Clemson fans should not be excited just because the Tigers have beaten Wake Forest and Duke on the road, but they should be very excited about the way the Tigers played. Clemson came out and completely dominated the Blue Devils in every facet of the game from the opening drive. That should be exciting.
Tiger fans should also be excited about the idea of being 10-1 heading into the season finale against the arch rivals. The Tigers are massive favorites this week against Maryland and should be double digit favorites against NC State the following week. A 10-1 record heading into the finale is an exciting possibility to this observer.
The Brad Hughes All-State Insurance Agency
Prayer List
We have started a prayer list on the blog. Here are the guidelines:
If you are offended by prayer or prayer lists then I apologize in advance. The blog is free and the prayer list will be on the bottom of the page so you don't have to read it.
If you would like to add someone to the list please email me at mickeyplyler@hotmail.com
*Please let me know when it is appropriate to take the person off of the prayer list.
Those who need our prayers include:Finn Brookover, Jo Ann Bachman, Kenneth Bryant, Pruitt Martin, Got igers and his family, David Rowland, Leonard, Gillespie and his family, Jim S, Daniel Rosborough, The Huffman family, Nancy Winkler, John Reeve, Ethel Southard, Vinnie Brock, Kaitlyn L, Susan Miller, Joyce Harley, Steve Proveaux, Jeffrey Greene, the Hutto family, Sherl Drawdy, Caleb Kennedy, Teresa O'Connor, Matt Jacobs,Perrin Seigler, Candee Massee, Lindsey Jordan, Sam Catoe, Tyler Felch, the Nicolopulos family, "the Jacksonville, FL guys", Kim Sims, the Coyle family, Ryleigh Tedder, Steve Lee, Kelly Trakas, Jimmy Moore, the Thomas. V Family, Emary Claire Young, Kitty Bowers,Julie Locke, the Scheider family, Lauren Kittles' family, Frank Gentry, Joyce Bussey, Stacey McKeown, Dale Childs, Larry Lentz, Jr, Carl Sharperson, Scott Hannon, William Perry, Tyler Swaney, Lillian, Mark Feit, David Frame, Chad Berry, the family of Matthew M. Watson, the Dowis family, Shervin Messer, Alan Putnam, the Olivers, Lee Tate, Ronnie Abrams, Eddie Greene, the Jackson family, Bill Vader, Jim Taylor, Tina DeWitt, Rock Horne, Christopher Tuten, Bobby Wayne Thomas, Emma and Danielle Carothers, Robert Ditty, Mr. and Mrs. Murray Smith, Dot Cartee, Ayden Mills, Millie Heatley, Lynn Martin and family, Michael Pinson, Jake David family, Angie Crowley, Ira, Mike Tolson, Poly Wells, Dr. Muriel Bishop, Jack Cunningham, Emily Jefford Meister, Zachary Stoller, Aaron Clackum, Pat James, Cortney Moore, William Moore, Angelia and Savannah Anderson, William Ross, Meredith Legg, Scott Johns, Frank Carroll, Brandon Thompson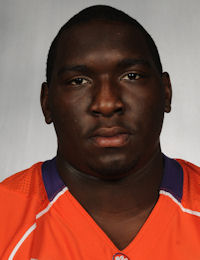 Brandon Thompson
Defensive Tackle
#98 6-2, 310
Thomasville, GA
View Full Profile , Alvin Sammons, Georgine McAlhaney, Glen Davis, Mike Price, Clay Childers, Aaron Knight, Danielle Johnston and family, Nicholas Abrams, Lana Kuykendall, Gary, Billy McLeroy, Gary G., William Huggins, Jim Bennett, Chantz Fowler, Ethel McElveen, Michele Gurganus, William Gentry, Lewis Usher and Tanya Sanders, Shon Cooper, Nick Collins, Travis Patterson, Arthur R. Cressman Sr, Jennifer Chancy, Eden Chandler, Amanda Peake, Danny Hammond, Chip Turner, Nick Collins, Allen Steen, The Sturkey Family, James Caylor, Ron Johnson, John Ellis Haddad, the Lance family, Marcus Lattimore, Nick Chrisley's family, Allison Williams, Lt. Kyle Walker, Summer and Joel Johnson, Nicole O'Donnell.

Upgrade Your Account
Unlock premium boards and exclusive features (e.g. ad-free) by upgrading your account today.
Upgrade Now