---
| | | |
| --- | --- | --- |
| Wednesday, March 13, 2013, 12:17 PM | | |
Difference Makers
Often times I will ask a coach off of the record about a team and often times he will tell me about where the team is really strong. He mentions the special players at their positions. I sometimes ask about a position they don't mention and the coach says something to the affect of they just have a player there that are "just a guy." This means they are just average.
It's no secret the more difference makers a team has the better that team usually is. The playmakers are the ones that can make an average play better.
Clemson has a unique situation this upcoming season because it has a chance to have several of those difference makers on the same team. Tajh Boyd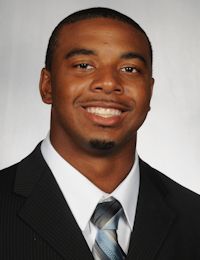 Tajh Boyd
RS Jr. Quarterback
#10 6-1, 225
Hampton, VA
View Full Profile at quarterback, Sammy Watkins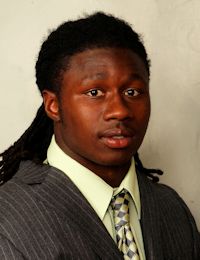 Sammy Watkins
So. Wide Receiver
#2 6-1, 205
Fort Myers, FL
View Full Profile at wide out and Chandler Catanzaro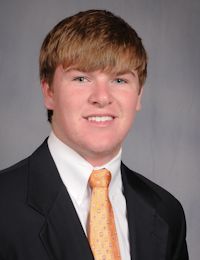 Chandler Catanzaro
RS Jr. Punter / Kicker
#39 6-2, 195
Greenville, SC
View Full Profile at placekicker are All-American candidates.
In fact, this team is unique because it may have three or four of the best players at their position to ever play at the school on the same team.
In my lifetime the special seasons have had a couple of Hall of Famers on the same team. The 1977 and 1978 teams had Steve Fuller at quarterback and at the time it was clear to many watched for more years than me that Fuller was the best quarterback in school history.
Those same teams had Jerry Butler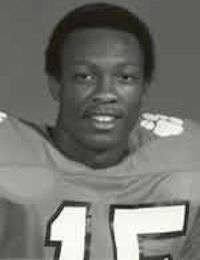 Jerry Butler
Wide Receiver
# 6-0, 180
Ware Shoals, SC
View Full Profile at wide receiver and many felt he was the best receiver in school history as well. It was the first time Clemson had two Ring of Honor guys on the same team. Jeff and Joe Bostic manned the offensive line and some observers felt the Bostic boys may have been the best to ever play their positions as well.
With the best quarterback in school history and perhaps the best wide receiver and two of the best offensive linemen to ever play at Clemson, the 1977-78 Tigers went 19-4-1 and went to bowl games for the first time since 1959.
I can't speak for the teams before 1974 but the 1981-84 teams had some players that could have made a claim to being their best at their positions in school history. The defensive line had William Perry and Jeff Bryant who some felt were among the best ever in the interior defensive line on the 1981 team. That team had that pair along with Jeff Davis at linebacker and Terry Kinard at safety. To this day I think Davis is the best linebacker to ever play ever and Kinard may have been the best defensive player to ever where the Tiger Paws. That era had some great players so is it any wonder the Tigers lost two games in three years from 1981-1983?
Boyd has competition in the argument for the school's best quarterback. Fuller finished sixth in the Heisman in 1978. Woody Dantzler, Homer Jordan and Charlie Whitehurst

Charlie Whitehurst
Quarterback
#6 6-4, 225
Duluth, GA
View Full Profile may make a claim but my vote is for Boyd. His physical tools, mental and physical toughness, work ethic and leadership are the difference makers to me.
Watkins had the best season for a freshman I have seen at Clemson but last season he had issues. If he returns to the form of his freshman season Watkins could make an argument against Nuk Hopkins, Butler, Rod Gardner, Derrick Hamilton, Aaron Kelly and several others for the best wide out to ever play here.
Catanzaro has stiff competition as well. Obed Arriri, Chris Gardocki, David Treadwell, and a few others have a long standing place kicking tradition here in Tigertown. However, another big season from Catanzaro could boost him into the conversation.
I don't see any running backs on campus that will over take the likes of Terry Allen, Raymond Priester, Terrence Flagler, Kenny Flowers, C.J. Spiller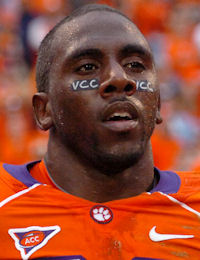 C.J. Spiller
Pro Running Back
#28 5-11, 195
Lake Butler, FL
View Full Profile and a few others. My vote is for Spiller here.
I don't see any current tight ends that may over take Bennie Cunningham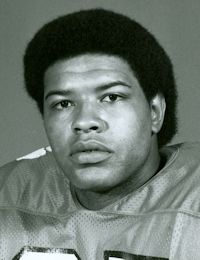 Bennie Cunningham
Tight End
#85 6-5, 250
Seneca, SC
View Full Profile , Jim Riggs, Dwayne Allen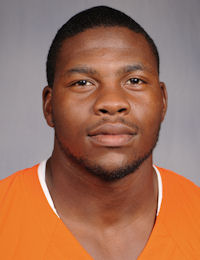 Dwayne Allen
Tight End
#83 6-3, 255
Fayetteville, NC
View Full Profile or others in the conversation at tight end. Cunningham was a two-time All-American while Allen won the Mackey Award.
I like the current defensive linemen but can't make a argument for any against Michael Dean Perry, William Perry, DaQuan Bowers, Gaines Adams

Gaines Adams
Defensive End
# 6-5, 260
Greenwood, SC
View Full Profile , Trevor Pryce

Trevor Pryce
Defensive Tackle
# 6-5, 290
Brooklyn, NY
View Full Profile , James Robinson, Brentson Buckner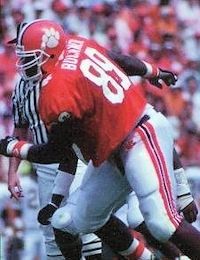 Brentson Buckner
Defensive Tackle
#89 6-3, 315
Columbus, GA
View Full Profile or many others. My vote here would be for Michael Dean Perry.
The linebacker corps will be better but none are Davis, Anthony Simmons, Levon Kirkland

Levon Kirkland
Linebacker
# 0, 0
,
View Full Profile , Bubba Brown, Randy Scott, Johnny Rembert, Keith Adams or Leroy Hill

Leroy Hill
Linebacker
# 6-1, 238
Haddock, GA
View Full Profile . Simmons is a close second to Davis in my book.
I can't wait to see Mackensie Alexander and like Travis Blanks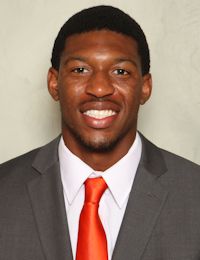 Travis Blanks
Fr. Defensive Back
#11 6-1, 190
Tallahassee, FL
View Full Profile but Kinard, Brian Dawkins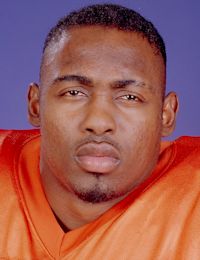 Brian Dawkins
Safety
#20 6-0, 200
Jacksonville, FL
View Full Profile , Dexter Davis, Donnell Woolford, Robert O'Neal, Justin Miller

Justin Miller
Defensive Back
# 5-10, 190
Owensboro, KY
View Full Profile and Dexter McCleon set the bar pretty high in the secondary. Kinard tops my list.
I will leave you with one to watch for down the road though. Isaiah Battle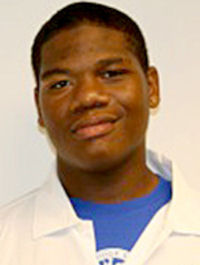 Isaiah Battle
Fr. Offensive Tackle
#79 6-6, 280
St. George, VA
View Full Profile has a terrific upside at left tackle. I love John Phillips, Stacey Long, the Bostic Boys and Kyle Young so the standard is high here. However, I had a Clemson coach tell me that Battle has that kind of potential. "If he can develop, he can be as good as any to ever play here," says one Clemson assistant. "He has to develop mentally, physically, academically and from a toughness standpoint. There are lot of things that have to fall in place but if he stays healthy and works hard, Battle can be a franchise NFL tackle."
This team has some special pieces and could have several players that are among the best to ever play their respective positions here. There is a lot of work still to be done but this team could be special.
On a final note, I may take a look at the best by position in school history over month of so. That is always a fun topic for Tiger fans to debate.
The Brad Hughes All-State Insurance Agency
Prayer List
We have started a prayer list on the blog. Here are the guidelines:
If you are offended by prayer or prayer lists then I apologize in advance. The blog is free and the prayer list will be on the bottom of the page so you don't have to read it.
If you would like to add someone to the list please email me at mickeyplyler@hotmail.com
*Please let me know when it is appropriate to take the person off of the prayer list.
Those who need our prayers include: Finn Brookover, Jo Ann Bachman, Kenneth Bryant, Pruitt Martin, Got igers and his family, David Rowland, Leonard, Gillespie and his family, Jim S, Daniel Rosborough, The Huffman family, Nancy Winkler, John Reeve, Ethel Southard, Vinnie Brock, Kaitlyn L, Susan Miller, Joyce Harley, Steve Proveaux, Jeffrey Greene, the Hutto family, Sherl Drawdy, Caleb Kennedy, Teresa O'Connor, Matt Jacobs,Perrin Seigler, Candee Massee, Lindsey Jordan, Sam Catoe, Tyler Felch, the Nicolopulos family, "the Jacksonville, FL guys", Kim Sims, the Coyle family, Ryleigh Tedder, Steve Lee, Kelly Trakas, Jimmy Moore, the Thomas. V Family, Emary Claire Young, Kitty Bowers,Julie Locke, the Scheider family, Lauren Kittles' family, Frank Gentry, Joyce Bussey, Stacey McKeown, Dale Childs, Larry Lentz, Jr, Carl Sharperson, Scott Hannon, William Perry, Tyler Swaney, Lillian, Mark Feit, David Frame, Chad Berry, the family of Matthew M. Watson, the Dowis family, Shervin Messer, Alan Putnam, the Olivers, Lee Tate, Ronnie Abrams, Eddie Greene, the Jackson family, Bill Vader, Jim Taylor, Tina DeWitt, Rock Horne, Christopher Tuten, Bobby Wayne Thomas, Emma and Danielle Carothers, Robert Ditty, Mr. and Mrs. Murray Smith, Dot Cartee, Ayden Mills, Millie Heatley, Lynn Martin and family, Michael Pinson, Jake David family, Angie Crowley, Ira, Mike Tolson, Poly Wells, Dr. Muriel Bishop, Jack Cunningham, Emily Jefford Meister, Zachary Stoller, Aaron Clackum, Pat James, Cortney Moore, William Moore, Angelia and Savannah Anderson, William Ross, Meredith Legg, Scott Johns, Frank Carroll, Brandon Thompson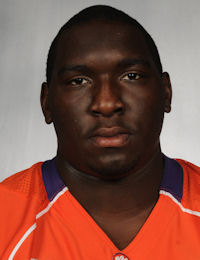 Brandon Thompson
Defensive Tackle
#98 6-2, 310
Thomasville, GA
View Full Profile , Alvin Sammons, Georgine McAlhaney, Glen Davis, Mike Price, Clay Childers, Aaron Knight, Danielle Johnston and family, Nicholas Abrams, Lana Kuykendall, Gary, Gary G., William Huggins, Jim Bennett, Chantz Fowler, Ethel McElveen, Michele Gurganus, William Gentry, Lewis Usher and Tanya Sanders, Shon Cooper, Nick Collins, Travis Patterson, Amanda Peake, Danny Hammond, Chip Turner, Nick Collins, Allen Steen, The Sturkey Family, the Lance family, Marcus Lattimore, Nick Chrisley's family, Allison Williams, Lt. Kyle Walker, Summer and Joel Johnson, Nicole O'Donnell, James O. Johnson, Joy Pruett and family, Patrick Heher, Bill Schmidt, Jack Bailey, Bill Early, Gardner Family, Charles Turner, Kathy Bartholomew, Ray Sanders, David and Robin Blocker, J.R. Ray, Kenneth Kowe, Lauren Sielicki, Doug Bailey and family, Johnnie Walker, Jenna Phipps, Mark Lawrence, Harlan Sullins, Peter Laboy, Kat and Carlysle Jones, our great country and the men and women in uniform that protect and serve it every day plus their families.

Upgrade Your Account
Unlock premium boards and exclusive features (e.g. ad-free) by upgrading your account today.
Upgrade Now