---
| | | |
| --- | --- | --- |
| Tuesday, September 25, 2012, 1:30 PM | | |
Defensive Issues
Through the first three weeks of the season, the Tuesday blog was a review of the video from the previous Saturday. However, two things happened and I will not be able to do a complete video review today. First, my DVR had issues and some of the game did not record. Second, I did not want to subject myself to having to watch that defense again yesterday. Like our government, I am against torture.
So I decided to take a look at every aspect of the defense and look into the issues.
The Numbers
Clemson's defense is 68th in the country in scoring defense. They are 93rd in the country in total defense. The Tigers are 100th in the nation against the run. They are 73rd in the country against the pass. Clemson is 101st in the nation in sacks and 81st in tackles for loss.
The Major Issues
The biggest problem is talent. Clemson lacks talent on the defensive line. This means the line can't produce a pass rush by rushing just the front four. This means if pressure is applied, it has to come from additional blitzers. The issues on the defensive line means the defense has problems stopping the run up front and the offensive linemen are able to get to the second level and get on the linebackers.
Like the defensive line, the linebackers are not getting off of blocks. They are running into blocks in fact. The linebackers don't appear to have great instincts and have a hard time finding the football.Defensive Issues
The secondary lacks athleticism. They are not quick enough and have a hard time stopping and changing direction. The defensive backs also take poor angles in run support and too often miss tackles. In pass coverage often times the defensive backs have lacked ball skills and have been unable to make plays on the ball.
Things aren't well if you have problems at all three levels of the defense. Clemson can't shut down the run and offenses are able to become balanced against the Tigers. To make things worse, I think the defense plays to high and thus, tackles too high.
Coaching
I don't blame the scheme for much of what is wrong with the defense. Brent Venables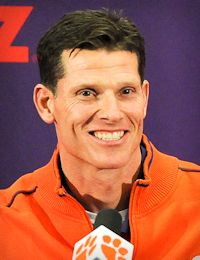 Brent Venables
Defensive Coordinator / Linebackers
View Full Profile has been too successful for too long. He is a highly thought of coordinator and linebacker coach. Marion Hobby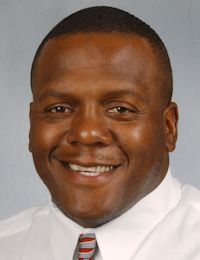 Marion Hobby
Assistant Coach / Defensive Ends
View Full Profile , Dan Brooks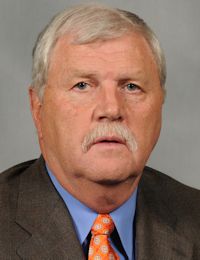 Dan Brooks
Assistant Coach / Defensive Line
View Full Profile and Charlie Harbison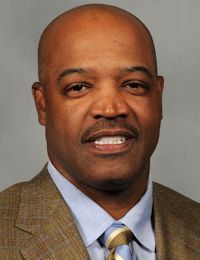 Charlie Harbison
Defensive Backs
View Full Profile are all highly respected coaches that have won a bunch of championships.
I hear some make wise cracks about bringing back the past two defensive coordinators. I would be for that if we can also bring back Jarvis Jenkins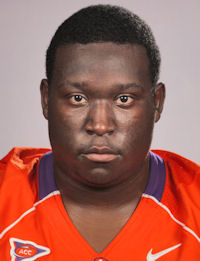 Jarvis Jenkins
Sr. Defensive Tackle
#99 6-4, 315
Clemson, SC
View Full Profile , Gaines Adams (RIP), DaQuan Bowers
DaQuan Bowers
Sr. Defensive End
#93 6-4, 277
Bamberg, SC
View Full Profile , Andre Branch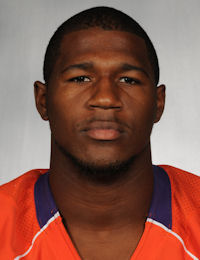 Andre Branch
Defensive End
#40 6-5, 260
Richmond, VA
View Full Profile , Crezdon Butler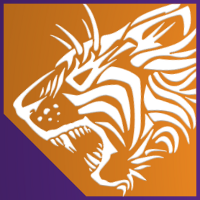 Crezdon Butler
Defensive Back
# 6-0, 180
Asheville, NC
View Full Profile , Byron Maxwell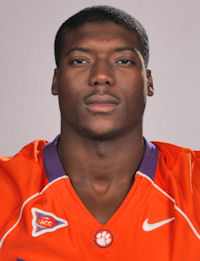 Byron Maxwell
Defensive Back
#36 6-1, 205
North Charleston, SC
View Full Profile , Chris Chancellor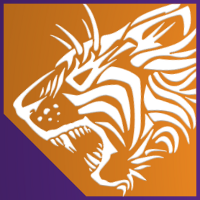 Chris Chancellor
Defensive Back
# 5-9, 163
Miami, FL
View Full Profile , DeAndre McDaniel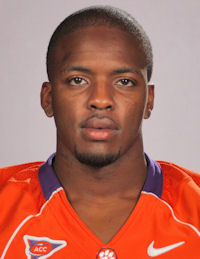 DeAndre McDaniel
Wide Receiver
#2 6-1, 180
Tallahassee, FL
View Full Profile , Brandon Thompson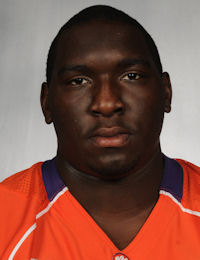 Brandon Thompson
Defensive Tackle
#98 6-2, 310
Thomasville, GA
View Full Profile and Michael Hamlin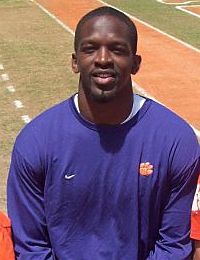 Michael Hamlin
Safety
#25 6-3, 205
Lamar, SC
View Full Profile . The previous two coordinators had a ton of talent to work with. That is not the case this season.
Evaluation
The staff missed on a bunch of players in recent years on defense. The secondary is the biggest example of this. Two four stars are no longer with the program but would have never played. Two other four star starters have not developed in my opinion. Maybe those were misevaluated and is another example of bad evaluations.
Player Development
This has to be a big concern. Clemson's two deep on defense consists of two five stars, nine four stars and 11 three stars. I don't think those numbers have developed and shown results in the field.
Clemson has two five star linebackers that have not played like five stars yet. Both are young and one is fighting injuries but neither have been five stars on the field yet.
Clemson has three four star defensive ends that also have not played up to their potential yet.
The defensive tackles are young and inexperienced. The five defensive tackles listed on the two deep are three sophomores and two freshmen. Coming into the season the entire group had combined for 22 tackles and two starts.
The secondary is still the biggest concern. There are three seniors at safety that have not played well so far this season. Missed tackles, blown coverages and misplayed balls have shown up too often.
Summary
In summary, here is what I see. The defensive ends have been disappointing. These are highly recruited players that have not played well so far in their careers. The defensive tackles lack experience. The linebackers have not developed. The defensive backs lack athleticism. As a whole, there are too many missed tackles and blown coverages.
The answers come in the form of recruiting. Three years ago we complained about the wide outs. Because of recruiting at that position, no one is complaining now.
Help is coming. Robert Nkemdiche will help immediately at defensive end. Scott Pagano will help at defensive tackle. Kellen Jones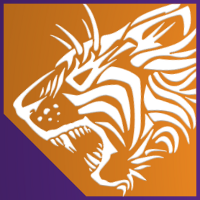 Kellen Jones
So. Linebacker
#52 6-1, 215
Houston, TX
View Full Profile is red-shirting this season but will start next year. Hopefully the Tigers can sign Montravius Adams to help a defensive tackle.
I think D.J. Reader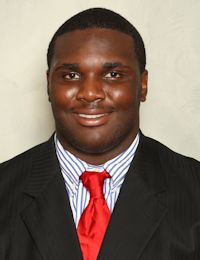 D.J. Reader
Fr. Defensive Tackle
#48 6-3, 335
Greensboro, NC
View Full Profile has promise at defensive tackle but he is still a freshman. Travis Blanks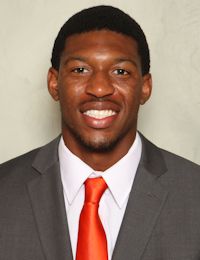 Travis Blanks
Fr. Defensive Back
#11 6-1, 190
Tallahassee, FL
View Full Profile is a talented freshmen as well.
But those are long term answers. In the short term, I am not sure if there are any answers. This is another season where the offense may have to outscore a lot of opponents.
The Brad Hughes All-State Insurance Agency
Prayer List
We have started a prayer list on the blog. Here are the guidelines:
If you are offended by prayer or prayer lists then I apologize in advance. The blog is free and the prayer list will be on the bottom of the page so you don't have to read it.
If you would like to add someone to the list please email me at mickeyplyler@hotmail.com
*Please let me know when it is appropriate to take the person off of the prayer list.
Those who need our prayers include:Finn Brookover, Mary-Louise Pawlowski (John's daughter), Jo Ann Bachman, Kenneth Bryant, Pruitt Martin, Got igers and his family, David Rowland, Leonard, Gillespie and his family, Jim S, Daniel Rosborough, The Huffman family, Nancy Winkler, John Reeve, Ethel Southard, Vinnie Brock, Kaitlyn L, Susan Miller, Joyce Harley, Steve Proveaux, Jeffrey Greene, the Hutto family, Sherl Drawdy, Caleb Kennedy, Teresa O'Connor, Matt Jacobs,Perrin Seigler, Candee Massee, Lindsey Jordan, Sam Catoe, Tyler Felch, the Nicolopulos family, "the Jacksonville, FL guys", Kim Sims, the Coyle family, Ryleigh Tedder, Steve Lee, Kelly Trakas, Jimmy Moore, the Thomas. V Family, Emary Claire Young, Kitty Bowers,Julie Locke, the Scheider family, Lauren Kittles' family, Frank Gentry, Joyce Bussey, Stacey McKeown, Dale Childs, Larry Lentz, Jr, Carl Sharperson, Scott Hannon, William Perry, Tyler Swaney, Lillian, Mark Feit, David Frame, Chad Berry, the family of Matthew M. Watson, the Dowis family, Shervin Messer, Alan Putnam, the Olivers, Lee Tate, Ronnie Abrams, Eddie Greene, the Jackson family, Bill Vader, Jim Taylor, Tina DeWitt, Rock Horne, Christopher Tuten, Bobby Wayne Thomas, Emma and Danielle Carothers, Robert Ditty, Mr. and Mrs. Murray Smith, Dot Cartee, Ayden Mills, Millie Heatley, Lynn Martin and family, Michael Pinson, Jake David family, Angie Crowley, Ira, Mike Tolson, Poly Wells, Dr. Muriel Bishop, Jack Cunningham, Emily Jefford Meister, Zachary Stoller, Aaron Clackum, Pat James, Cortney Moore, William Moore, Angelia and Savannah Anderson, William Ross, Meredith Legg, Scott Johns, Frank Carroll, Brandon Thompson, Alvin Sammons, Georgine McAlhaney, Glen Davis, Mike Price, Clay Childers, Aaron Knight, Danielle Johnston and family, Nicholas Abrams, Lana Kuykendall, Gary, Billy McLeroy, Gary G., William Huggins, Jim Bennett, Chantz Fowler, Ethel McElveen, Michele Gurganus, William Gentry, Lewis Usher and Tanya Sanders, Shon Cooper, Nick Collins, Travis Patterson, Nick Chrisley, Bud Long, Arthur R. Cressman Sr, Jennifer Chancy, Eden Chandler, Amanda Peake.