---
Clemson's Next AD
Clemson will soon be in the market for a new athletic director. I don't know the list of candidates but I have a to do list for the new AD.
Embrace the Clemson Family
One high ranking member of the Clemson administration once told me, "Terry Don Phillips never married Clemson, he is only dating it." According to several athletic department employees, Phillips never really fully engaged himself into the Clemson family.
Clemson is different. It is not perfect but it is unique. If the new AD wants to give himself the best chance to be successful, he/she will need to fully embrace the Clemson family. The new AD needs to embrace our family and its unique qualities.
Connect with Clemson People
Along those same lines, Clemson people want their leaders to be accessible. Danny Ford changed the way things are done around here. Clemson people want to be able to reach out and shake the hand of their leaders. They want accessibility. They want to be able to get to know their guy. They want to hear from their leaders on TV, radio and the speaking circuit. They want their leaders to be visible. Dabo Swinney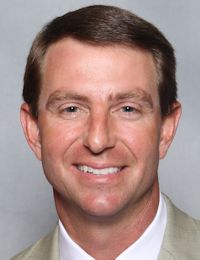 Dabo Swinney
Head Coach
View Full Profile understands this and the new AD should take a page out of Ford and Swinney's books.
Raise Funds
Higher education across the country continues to fight budget issues. Athletic departments across the country are hiring the best fundraisers to lead their athletic departments. Capital campaigns have become essential across athletics. Budget issues are here to stay.
Modernize the Department
Jeff Scott has modernized the recruiting efforts for Clemson football and I think the athletic department needs the same upgrade. Social media has become a bigger part of athletic departments across the country and Clemson needs an upgrade. Schools are trying to control the message more now than ever and Clemson needs a progressive thinking business person that understands how to create a brand in the modern business world.
IPTAY Board
Several sources have told me that the relationship between the IPTAY and the athletic director has not been good for some time. The new AD might have to mend some fences and get that relationship off to a positive start.
Board and President
The board of directors has seemed to have a heavier hand in athletics in the past year. Chairman of the Board David Wilkins has made it pretty clear that he holds the athletic department as a high priority. He wants to win and it appears he wants to hold people accountable. The new AD will be working with a new directive from the board. No one knows how long President Barker will stay on board but the new AD will need to have a good relationship with whoever he/she will be reporting to.
Out with the Old, In with the New
There are a lot of long time employees in the athletic department and several employees will be stepping aside and retiring in the next few years. Clemson Downs is a retirement community in town and the athletic department is in Jervey Athletic Center. The joke around the athletic department about the average age of the employees is heard when the athletic department is referred to as "Jervey Downs." The new AD will need to hire the next wave of leaders in the department.
Hire a "No" Person
Larry Williams of TigerIllustrated.com says that Phillips right hand person Katie Hill will also be gone when Phillips leaves. The new AD will need to hire a new "No" person to pinch the pennies.
Fix the Olympic Sports
There was a time where Clemson's olympic sports program was filled with conference and national title contenders. Under Phillips, several olympic sports have fallen on hard times. Women's basketball, women's soccer, men's soccer, men's tennis and baseball are among the sports that were once title contenders but have seen some decline in recent years. I hope the new AD will place a higher emphasis on all sports at Clemson.
The Brad Hughes All-State Insurance Agency
Prayer List
We have started a prayer list on the blog. Here are the guidelines:
If you are offended by prayer or prayer lists then I apologize in advance. The blog is free and the prayer list will be on the bottom of the page so you don't have to read it.
If you would like to add someone to the list please email me at mickeyplyler@hotmail.com
*Please let me know when it is appropriate to take the person off of the prayer list.
Those who need our prayers include:Finn Brookover, Mary-Louise Pawlowski (John's daughter), Jo Ann Bachman, Kenneth Bryant, Pruitt Martin, Got igers and his family, David Rowland, Leonard, Gillespie and his family, Jim S, Daniel Rosborough, The Huffman family, Nancy Winkler, John Reeve, Ethel Southard, Vinnie Brock, Kaitlyn L, Susan Miller, Joyce Harley, Steve Proveaux, Jeffrey Greene, the Hutto family, Sherl Drawdy, Caleb Kennedy, Teresa O'Connor, Matt Jacobs,Perrin Seigler, Candee Massee, Lindsey Jordan, Sam Catoe, Tyler Felch, the Nicolopulos family, "the Jacksonville, FL guys", Kim Sims, the Coyle family, Ryleigh Tedder, Steve Lee, Kelly Trakas, Jimmy Moore, the Thomas. V Family, Emary Claire Young, Kitty Bowers,Julie Locke, the Scheider family, Lauren Kittles' family, Frank Gentry, Joyce Bussey, Stacey McKeown, Dale Childs, Larry Lentz, Jr, Carl Sharperson, Scott Hannon, William Perry, Tyler Swaney, Lillian, Mark Feit, David Frame, Chad Berry, the family of Matthew M. Watson, the Dowis family, Shervin Messer, Alan Putnam, the Olivers, Lee Tate, Ronnie Abrams, Eddie Greene, the Jackson family, Bill Vader, Jim Taylor, Tina DeWitt, Rock Horne, Christopher Tuten, Bobby Wayne Thomas, Emma and Danielle Carothers, Robert Ditty, Mr. and Mrs. Murray Smith, Dot Cartee, Ayden Mills, Millie Heatley, Lynn Martin and family, Michael Pinson, Jake David family, Angie Crowley, Ira, Mike Tolson, Poly Wells, Dr. Muriel Bishop, Jack Cunningham, Emily Jefford Meister, Zachary Stoller, Aaron Clackum, Pat James, Cortney Moore, William Moore, Angelia and Savannah Anderson, William Ross, Meredith Legg, Scott Johns, Frank Carroll, Brandon Thompson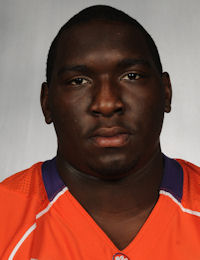 Brandon Thompson
Defensive Tackle
#98 6-2, 310
Thomasville, GA
View Full Profile , Alvin Sammons, Georgine McAlhaney, Glen Davis, Mike Price, Clay Childers, Aaron Knight, Danielle Johnston and family, Nicholas Abrams, Lana Kuykendall, Gary, Billy McLeroy, Gary G., William Huggins, Jim Bennett, Chantz Fowler, Ethel McElveen, Michele Gurganus, William Gentry, Lewis Usher and Tanya Sanders.

Upgrade Your Account
Unlock premium boards and exclusive features (e.g. ad-free) by upgrading your account today.
Upgrade Now