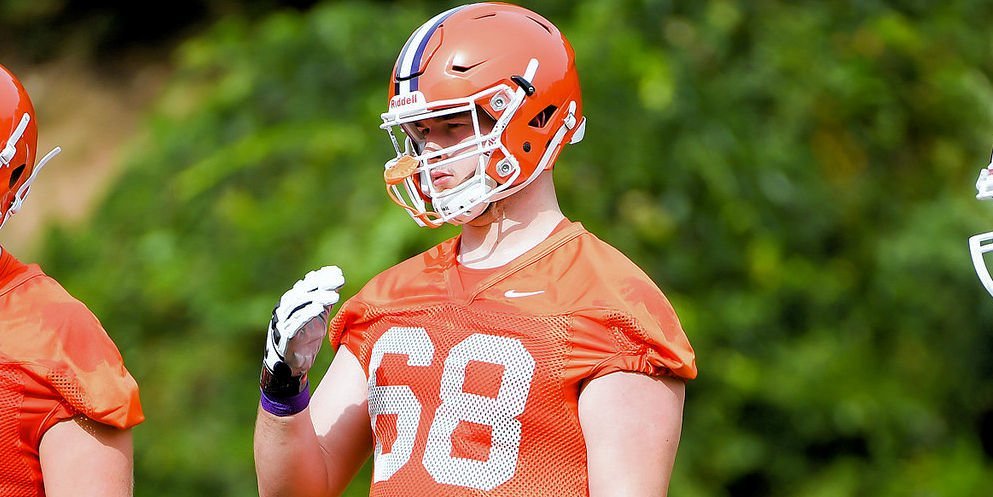 | | |
| --- | --- |
| Clemson OL announces retirement from football | |
---
| | | |
| --- | --- | --- |
| Monday, April 15, 2019, 8:10 PM | | |
Rising redshirt sophomore Noah DeHond announced that he has retired from football on Monday.
DeHond suffered a neck injury last year that kept him out for the 2018 season and required surgery that DeHond and Clemson were hoping would alleviate the injury.
"To make a long story short, the relief we were hoping would come out of the surgery hasn't happened, even 6 and a half months later," DeHond said in his statement to social media Monday. "The only thing that means is that my nerve (in the neck) itself is damaged to the point where it's no longer safe for me to play football."
DeHond was a four-star rated prospect out of Hightstown, New Jersey.
"Words can't express how much this game means to me," he said. "It has taken me to places I could have only dreamed of and has brought people into my life who I will never forget. This game has helped forge who I am today and I am nothing but proud of that. There are so many people who helped me get to where I am today, I'm not going to list everyone but you know who you are, and I love you."
DeHond expressed hope that he could return to the field this season back in January.
"It's been tough. Because I was really ready to get out there," DeHond said at the time. "I thought I had a great fall camp and I was starting to hit my stride as far as where I wanted to be as a redshirt freshman and get that experience. I knew Mitch (Hyatt) was leaving and I wanted to take a shot at that role next year, so it's been tough. But I have been doing everything I can to make myself a better player and learn from this experience and grow so I can get back out there and give it my all."
To everyone who helped me get to where I am and to everyone who supported me while I wore the Orange and white, thank you. pic.twitter.com/rr5QOfpqeJ

— Noah DeHond (@NDeHond) April 15, 2019