| | |
| --- | --- |
| Bryant wants man-to-man talk with Roethlisberger after media comments | |
---
| | |
| --- | --- |
| Friday, July 14, 2017 12:16 PM | |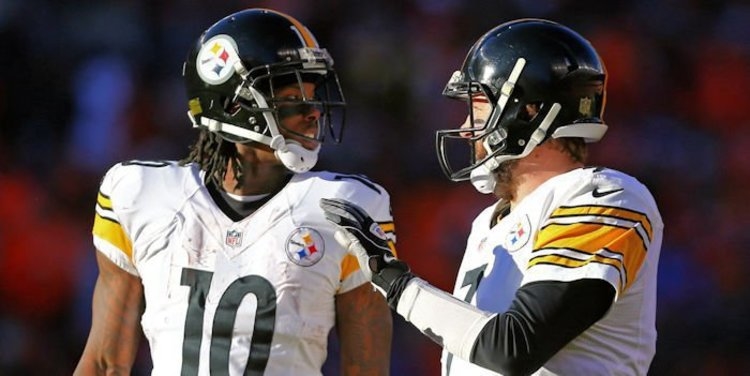 Former Clemson wide receiver Martavis Bryant is back practicing with his Pittsburgh Steelers teammates after being cleared to participate after his indefinite suspension early last year.
Bryant has not played in an NFL game since the 2015 AFC playoff game against the Denver Broncos. However, despite that, he wants to have a man-to-man talk with his starting quarterback before he moves on with the start of the 2017 season.
"I feel like we need to," Bryant told ESPN on Thursday. "We should have a man-to-man. Because some of the things he put out there about me, I kind of didn't agree with how he did it. So I want to sit down and hear his own opinion, man-to-man, about why he did that."
Bryant was working on his recovery last year and didn't feel like sharing his personal problems to Rothlisberger like the star quarterback wanted.
"I mean, at that time, I was going through a lot of stuff. I wasn't really even worried about his opinion at that time, because there was just a lot that was going on," Bryant said. "He's my brother. I love him. But at the same time, I have my own family outside of football. I have my own problems. I'm not just going to come up to you and open up to you about what's going on with my personal life. That's not how I am. We just didn't see eye-to-eye on that, but as far as right now, everything's great."
Personally, I wish nothing but the best for Bryant because he is one of the most physical and exciting receivers in the pro game when playing. In two NFL seasons in just 21 games, Bryant has an impressive 76 catches for 1,314 yards and 14 scores.
Bryant has received criticism after being suspended for a total of 20 games during his first three NFL seasons. The Steelers drafted Bryant in the 4th round, (118th overall) in the 2014 NFL Draft after a Clemson career where he had 61 receptions and 13 touchdowns.