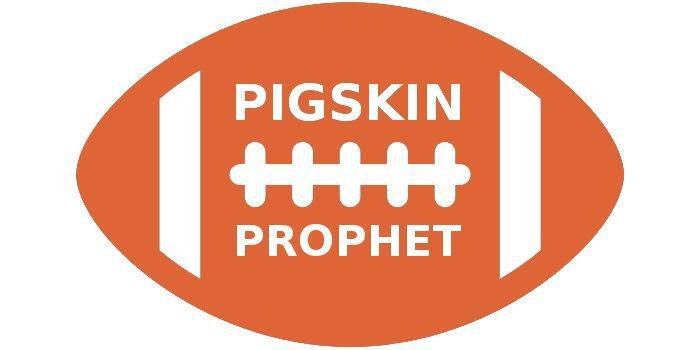 | | |
| --- | --- |
| Pigskin Prophet: Beware of Columbia Edition | |
---
| | | |
| --- | --- | --- |
| Thursday, November 23, 2017, 3:52 PM | | |
You can help out a great cause (the Pigskin Prophet's Christmas fund) by giving to a very worthy cause this weekend.
Looking ahead to this weekend's rivalry game between Clemson and South Carolina, the old Prophet realized that the Gamecocks' tailgating and parking lots have been a mess this season. Heck, South Carolina fans at tailgates make Sodom and Gomorrah blush. If you haven't seen the videos, then just go look. Those….people….have gone above and beyond this season in proving they are the worst fan base in all of sports. Even Philadelphia fans turn away in horror.
As a result, we are offering protective services for Clemson fans wishing to attend the game. We will show up at your parking spot with clothes that fit over your own. They will have Alabama and SEC logos – nothing too terrible- and we will begin the walk from your car to the stadium gates. As soon as the fans see your Bama or SEC shirts and hats, they will cheer and chant "SEC!!" at the top of their poultry-sized lungs. You will hear Roll Gamecocks and all will be well.
Once we arrive at the gate, we will give you the last part of our South Carolina package – a helmet. At some point during the game the Tigers will go ahead and things will get nasty. Batteries will be thrown. Cups will be thrown. Water will be thrown. Anything not tied down will be thrown. You need the protection. And, as soon as the game is over, we show back up at the gate to whisk you back to your car.
The good news – you don't have to change clothes. There will be no Gamecock fans left to threaten you.
Now, on to some rivalry picks. And if you aren't offended, I am losing my touch.
THURSDAY
OLE MISS AT MISS. ST
Things sure have changed at Ole Miss. The Nkemdiche family had to give their jobs back and the Rebels have fallen on hard times. As for Miss. St., well, they are simply Miss St. and no one really knows about them or cares. All they know about Ole Miss these days is that Sandra Bulloch looked sorta redneck hot in The Blindside. Sorta hot vs. Nobody Cares. Yikes. Must be an SEC game. MISS ST. 30, OLD MESS 24
FRIDAY
MIAMI AT PITTSBURGH
The Hurricanes leave the friendly confines of Florida – they've played every game there this season – and travel to Ketchup Land to take on the Pitt Panthers. The Panthers and Hurricanes have a lot in common – apathetic fan bases and they play in NFL stadiums not near their campus. But the Hurricanes have a decided advantage – they have a turnover chain. It looks like it was stolen off a wanna-be rapper from New Jersey, which fits their profile perfectly. MIAMI 34, PITT 20
SATURDAY
GEORGIA AT GEORGIA TECH
There will be a lot of Bulldog fans at this one. The Nerds haven't won a home game against Georgia since Bush was in office. The first Bush, not the second one. The Bulldogs went down to Auburn with a lot of swagger a few weeks ago and came back with their ears cropped, and they want to use this game as a springboard into the SEC Championship Game. The Bulldogs win this one easy, as long as they avoid all of Tech's linemen rolling around in the dirt. Tell them Dexter Lawrence said hello. GEORGIA 37, TECH 23
OHIO ST. AT MICHIGAN
True story. I've won just as many national championships and Big Ten championships as Jim Harbaugh, but he gets a lifetime contract and I get to avoid wormtuggers. The Wolverines host Ohio St. this weekend and tensions will be as high as the temperature is low. Last year, a Big Ten official gave the Buckeyes a favorable spot and they won. Their price was getting blown out by Clemson. Michigan's consolation prize was more of Harbaugh. Let's face it. Nobody wins this one. OHIO ST. 23, MICHIGAN 13
FLORIDA ST. AT FLORIDA
Nothing to see here, folks. Move along. Nothing to see here. FSU 27, FLORIDA 12
ALABAMA AT AUBURN
The Iron Bowl. You know you wanna watch this one. Little Nicky Saban is undefeated and he's angry. The media says good things about him and he's angry. His wife says she loves him and he gets angry. Let's face it, he's angry cause he's a wee little man in a game full of big men and he tries to make up for it with no personality. None. Whatsoever. As angry as Little Nicky is, Gus Malzahn is just as goofy and clueless. So who wins this edition of the Iron Bowl? The team with all the tradition or the team with 32 different mascots? I think goofy and clueless with the upset. Which makes Little Nicky angry. But he would've been angry anyway. After the game, he blames the media for the loss. CLUELESS 24, ANGRY 20
CLEMSON AT SOUTH CAROLINA
Clemson makes the trek to Columbia to take on another angry coach in Will Muschamp and his Angry Fan Base. Because the game is in Columbia, the rather gross industrial area surrounding the stadium will provide an intimidating backdrop as the Tigers roll into town. Soccer moms will throw batteries, little sorority girls will use foul language and they will wave a bunch of towels as they await the Androgynous Chicken letting everyone peek in its shower. Once the shower is pulled back and everyone realizes it is just a chicken, some kids will let loose with a fire extinguisher prank and the chickens will run onto the field, some of them with their heads still attached. Then the football game will start and everyone will realize it won't be much of a game. CLEMSON 34, ANDROGYNOUS 13

Upgrade Your Account
Unlock premium boards and exclusive features (e.g. ad-free) by upgrading your account today.
Upgrade Now