| | |
| --- | --- |
| Region ready to report to Clemson and challenge for playing time | |
---
| | |
| --- | --- |
| Wednesday, June 22, 2011 5:23 PM | |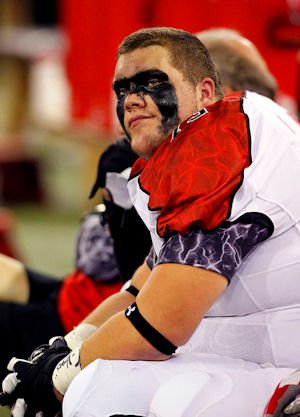 CLEMSON – Spencer Region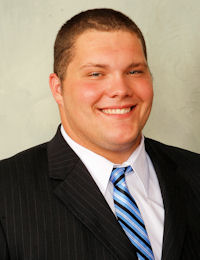 Spencer Region
Offensive Line
# 6-6, 330
Cullman, AL
View Full Profile is doing everything he can to be ready for the fall.
And he says that once he gets here, he wants to challenge for playing time.
The 2011 signee out of Cullman, Alabama, told TigerNet on Wednesday that he is set to report to Clemson on July 4th and that he is already excited about the possibilities for this season.
"We feel like there is an excitement about what is happening," Region said. "We have Coach [Chad] Morris coming in, and his offense is really easy to learn. It is a good offense to run, especially for the linemen. I have talked to some of the other linemen, and we are already confident in Tajh and just excited to get started. I am ready to get this thing rolling and bring a championship home."
Region said that time has seemed to slow down since he committed back in February, but he has dedicated himself to dropping some weight before fall camps. Right now, he sits at 6-6, 350-pounds and said he wants to try and get into the 330-pound range.
"I am a competitor of course, so the past few months have been hard," he said. "I am ready to get at it. I have a trainer that I am working with, and he has never failed me yet. I am working hard down here in Alabama, and getting in shape so that when early July gets here I can go in and compete for a job."
Most collegiate coaching staffs like for their offensive linemen to redshirt a year, but Region says he truly feels like he can come in and compete for playing time right away, especially at one of the guard positions.
"Like I said, I am competitive and I don't want to go five hours from home and sit for four years," he said. "I don't even want to sit for a day. I have a job to do when I get there, and I realize that. I want to play. The coaches are telling me I will either play the left guard or right position because they like my ability to move the line of scrimmage. But, if I had to come in and play anywhere else – like center or tackle – I would do that, too. I have experience all along the line."
He said also realizes that he has a lot to work on.
"My biggest thing I have to work on is the speed of the game," he said. "Of course the speed of the game in college is faster than it is in high school because everybody is faster. Another thing I have to remember is how hard-nosed all those guys are. But I want to come in and work hard because that is what has made me successful. I don't want to be out-worked."
As he sits in Alabama and counts down the days until he packs to begin his new life, he watches as the Clemson coaches seem to find a new commitment every other day. And, he says, he understands why so many of the region's top players want to make their way to Clemson.
"Everybody preaches family, and everybody says they are family," he said. "But a lot of places, they aren't family. At Clemson, it is a family. When you come up for an official visit, you go to Coach Swinney's house, and the assistant coaches are there with their families. They are all sitting there having a good time, and you can play with Coach Swinney's kids.
"You can play pool with them, and you can play basketball. For a kid like me, especially, who is coming from five hours away and leaving all of your loved ones behind, this family is all you've got. That is the biggest thing that sold me, because I know I will be okay. My family is Coach Swinney's family, and my family is Coach Harbison's family."
Plus, he has the added bonus of having additional help from his future mates on the offensive line.
"Me and Dalton Freeman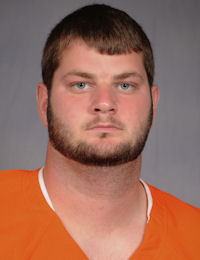 Dalton Freeman
Offensive Line
#55 6-5, 285
Pelion, SC
View Full Profile have been good buddies since I came up there for my visit," he said. "He is a great guy, and I can learn a lot from him. Antoine McClain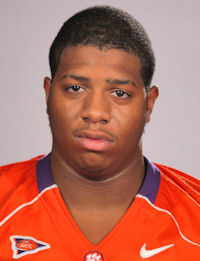 Antoine McClain
Offensive Line
#74 6-5, 330
Anniston, AL
View Full Profile is an Alabama guy, too, and he is in the same position I was in of having to choose between coming up here or going to Alabama or Auburn. I think the world of those guys, and I feel like I can learn a lot from those guys."
VIDEO: Region signs with Clemson