| | |
| --- | --- |
| Swinney has two different punishment scenarios for Watkins | |
---
| | | |
| --- | --- | --- |
| Tuesday, June 12, 2012, 4:15 PM | | |
CLEMSON – The announcement on a punishment for wide receiver Sammy Watkins
Sammy Watkins
Fr. Wide Receiver
#2 6-1, 200
Fort Myers, FL
View Full Profile will happen, but it will be a little closer to the start of football season, according to Clemson head coach Dabo Swinney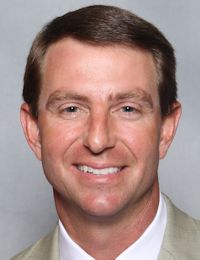 Dabo Swinney
Head Coach
Watkins was pulled over by university police in late May, and was charged with possession of a controlled substance and simple possession of marijuana. Swinney said Tuesday that he wants to wait until he sees how Watkins performs over the summer before making a final decision.
"As I've said, I'm not going to make any type of decision until we get a little closer to playing time," Swinney said. "The main reason for that is that Sammy has a process he has to deal with. He has things he has to fulfill this summer, and a lot of that will depend on how he responds. So far, he has hit a home run in every category as far as how he has responded to this situation. Hopefully he has learned a pretty strong lesson from this. As long as lessons are learned and you grow from it. That is what we are trying to do."
Swinney said he already has two different punishment scenarios in mind.
"As far as his punishment, a lot of that depends on how he handles himself," Swinney said. "I have a high end form of a punishment standpoint and a low end. So what he does this summer - plus some other factors such as how he has handled himself since he arrived here last summer - that will determine ultimately what I decide to do."
Swinney declined to specify what the high end or low end punishments would be, but did say that Watkins will likely miss game action.
"I am not going to talk about that right now," he said. "We will have further comments at the appropriate it. Is there a chance he doesn't miss any time [game-time]? Probably not."
Swinney also took a moment to talk about running back Mike Bellamy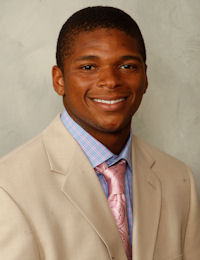 Mike Bellamy
Fr. Running Back
#5 5-10, 175
Nocatee, FL
View Full Profile , who was ruled academically ineligible after the fall semester and will enroll in a junior college in Mississippi. Swinney left the door open for a Bellamy return, if he fulfills all of his requirements.
"He is just ineligible," Swinney said, and then added that Bellamy's attending junior college was in his best interests. "He is one of those guys that I don't think staying was the best thing for him. He needs to play. He needs to keep developing as player. Mike sitting out was not an option for him or us. It was kind of a deal, that if he goes out and has a great year and does what he needs to do academically, he could come back. But that is 100 percent up to him."