| | |
| --- | --- |
| Sunday Orange Bowl notebook | |
---
| | |
| --- | --- |
| Sunday, January 1, 2012, 1:22 PM | |
FORT LAUDERDALE, FLA. – It may be a new year, but it was practice as usual for the Clemson Tigers as they returned to their preparations for Wednesday's Orange Bowl at the practice field at Nova Southeastern University Sunday morning.
The good news for the Tigers is that wide receiver Nuk Hopkins said he is healthy and ready to play against West Virginia.
"I practiced yesterday, and they kept me away from the really physical stuff but I felt good," Hopkins told reporters before the practice. "The heat didn't really bother me at all, and I didn't have any headaches. It was just good to get out there with my teammates and get back to playing. I feel good."
Hopkins suffered a concussion in a wreck last week in Clemson, hydroplaning his car on a slick road. Clemson head coach Dabo Swinney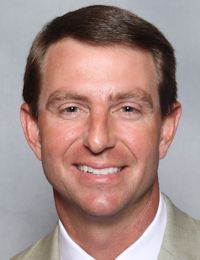 Dabo Swinney
Head Coach
View Full Profile said it was almost a "nightmare situation" for Hopkins, and said wide receivers coach Jeff Scott actually drove up on the wreck.
"Jeff was trying to get to the stadium, and he and his wife came up on the wreck," Swinney said. "They actually saw Nuk laid out in the road. And then his wife said, 'Hey, that's Nuk's car.' So they were one of the first ones to see him. We are just thankful it turned out like it did. It could have been much worse."
*The Tigers had a beach outing on Sunday that included jet skis and wave runners, and senior defensive end Kourtnei Brown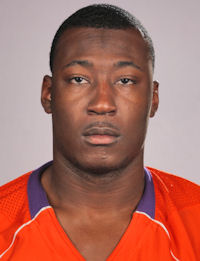 Kourtnei Brown
Gr. Defensive End
#90 6-6, 255
Charlotte, NC
View Full Profile said he took it easy out on the water.
"I can't really swim, so I took it kind of slow," Brown said. "But there were some guys out there who were pushing it. I heard that Jerome Maybank
Jerome Maybank
Fr. Defensive Tackle
#96 6-4, 345
Pawleys Island, SC
View Full Profile flipped his completely over, and I heard that Kantrell Brown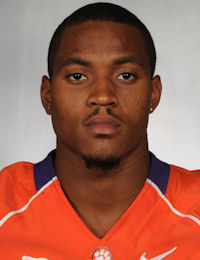 Kantrell Brown
RS Sr. Safety
#37 6-1, 195
Saint Matthews, SC
View Full Profile flipped his over, too. I tried to stay away from all of that."
*The Tigers are taking a trip Sunday to see the NBA's Miami Heat play the Charlotte Bobcats, and several of the players said they are looking forward to that as much as anything they have done.
Brown said he is a fan of the Los Angeles Lakers, but can't wait to see LeBron James and Dwayne Wade play, while Swinney seemed to be just as excited or more excited than the players about seeing the Heat play.
Swinney said the team was even using Sammy Watkins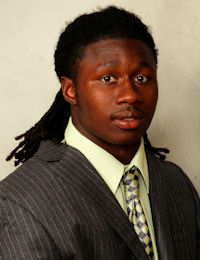 Sammy Watkins
Fr. Wide Receiver
#2 6-1, 200
Fort Myers, FL
View Full Profile ' fame as a way to try and meet King James.
"I'm jacked up about seeing LeBron James tonight," Swinney said. "Of all the things we've done down here, I'm so pumped up about seeing D [Dwayne] Wade, LeBron and all of those guys and going to a Heat game. That's going to be really cool. I'm fired up about it. I think Sammy [Watkins] has been trying to tweet him [LeBron James] to see if he would tweet back, however you do that. I'm not sure if we've made that connection yet. We went with Sammy because we felt like he would be that one that might could get his attention. I don't know if he'd know who Dabo was. I don't know how to tweet anyway. Sammy has been twittering him. I'm not sure where we are with that. I sure hope so. That would be great to meet those guys. I'm hoping Michael Jordan will be there too with the [Charlotte] Bobcats. He's one of my heroes."
Swinney was asked if given the chance, would he rather meet James or Jordan, and he turned into a politician.
"When in Rome, do as the Romans do," he said. "While in Miami, I'm going to see LeBron first. If I go to Charlotte, I'll go see MJ."
*Swinney said that being named the Bobby Dodd Coach of the Year was a great honor, but it didn't belong to him exclusively.
"It's a great honor, but I could coach 20 or more years or so and probably never receiver an honor better than that," Swinney said. "The Bobby Dodd Award is a special award because it represents a lot of things. It's an honor to accept it on behalf of our team. You show me a coach of the year, and I will show you a good staff and a bunch of good players. I am just the name they put on the trophy."
*Hopkins, who does a great job of finding the holes in a zone defense, said that playing against West Virginia's 3-3-5 defense won't change his game.
"There are holes in any defense, you just have to find them," Hopkins said. "It won't change anything I do, and I might even see a little more man coverage on the outside at times. They bring the safety in and invert him a little more, so you have to watch out for that. But other than that, it won't change the blocking schemes for us on running plays."
*Punter Dawson Zimmerman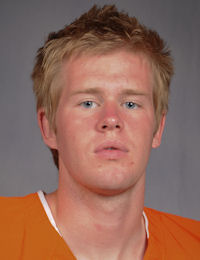 Dawson Zimmerman
Sr. Punter / Kicker
#96 6-2, 205
Lawrenceville, GA
View Full Profile kicked in Miami's Sun Life Stadium two years ago when the Tigers played the University of Miami, and he said it was a great place to kick.
"It's always warm down here, so the ball carries really well anyway," Zimmerman said. "That's one of the first things all of the kickers noticed when we got down here was how well the ball carries. As for the stadium, the wind isn't really much of a factor, or at least it wasn't when we played here two years ago. And I think the conditions will be good for kicking Wednesday night."
*Junior defensive end Malliciah Goodman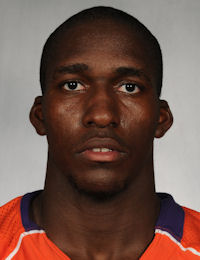 Malliciah Goodman
Jr. Defensive End
#97 6-4, 280
Florence, SC
View Full Profile said he wants to use the Orange Bowl as a springboard into spring practice and next fall.
Goodman will be the only returning starter on the defensive line next season, and understands that he will have to be more of a leader.
"I will be a senior, and then we will have a redshirt junior [ Tyler Shatley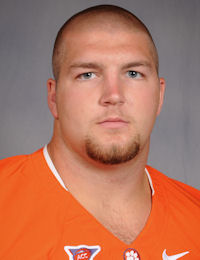 Tyler Shatley
RS So. Defensive Tackle
#43 6-3, 295
Icard, NC
View Full Profile ] out there with me," Goodman said. "Otherwise, everybody else will be a really young player. I want to have a great game, and then carry that over into the spring and into next season. I know everybody will be looking at me to be the guy that provides leadership on the line, and I think I am ready to do that."
The Florence native has 35 tackles, four tackles for loss, two sacks and 13 quarterback pressures this season. Senior Andre Branch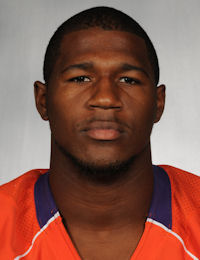 Andre Branch
RS Sr. Defensive End
#40 6-5, 260
Richmond, VA
View Full Profile leads the team with 10.5 sacks.