| | |
| --- | --- |
| Morris says loss of Peake is an opportunity for younger players to step up | |
---
| | | |
| --- | --- | --- |
| Monday, September 16, 2013, 3:51 PM | | |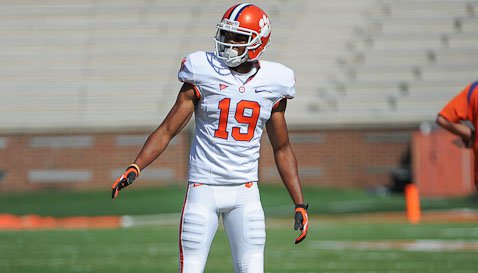 CLEMSON – The Clemson offense has already dealt with the losses of marquee players like DeAndre Hopkins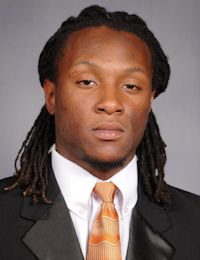 DeAndre Hopkins
Wide Receiver
#6 6-2, 205
Central, SC,
View Full Profile , Andre Ellington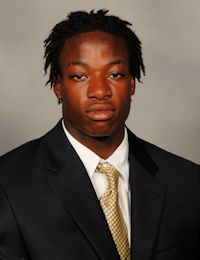 Andre Ellington
Running Back
#23 5-10, 195
Moncks Corner, SC
View Full Profile , Brandon Ford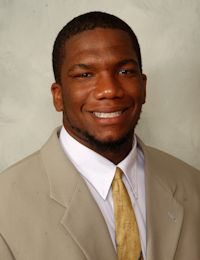 Brandon Ford
Tight End
#80 6-4, 240
Wando, SC
View Full Profile and Jaron Brown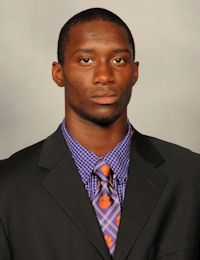 Jaron Brown
Wide Receiver
#18 6-2, 205
Cheraw, SC
View Full Profile since the end of last season, and now has to deal with the loss of junior Charone Peake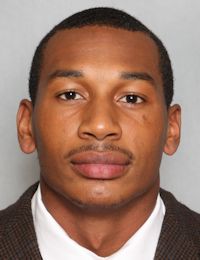 Charone Peake
Jr. Wide Receiver
#19 6-3, 200
Moore, SC
View Full Profile .
The first test for the Tigers' new look receiving corps will be Thursday when Clemson travels to Raleigh to take on the N.C. State Wolfpack, a game that offensive coordinator Chad Morris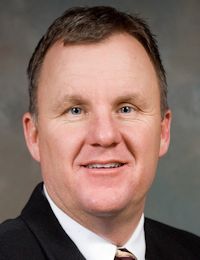 Chad Morris
Offensive Coordinator / QBs
View Full Profile says will give someone else an opportunity to step up.
"I think the biggest thing with the loss of Charone – he was a guy who was having such a great start to the year. He put in so much effort and so much work so that this was his time, but that's a part of the game of football," Morris said Monday in the WestZone. "What it does now is give somebody else an opportunity. That guy being Adam Humphries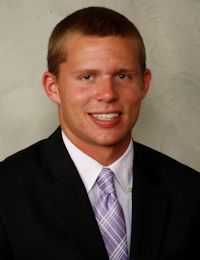 Adam Humphries
Jr. Wide Receiver
#13 5-11, 190
Spartanburg, SC
View Full Profile . We all know what Adam is capable of doing and what it does is it hurts us from a depth standpoint. You ask your Mike Williams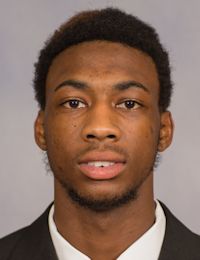 Mike Williams
Fr. Wide Receiver
#7 6-5, 205
Vance, SC
View Full Profile and T.J. Green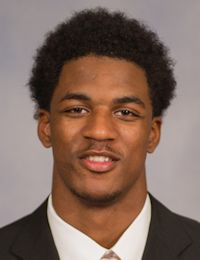 T.J. Green
Fr. Athlete
#82 6-2, 189
Sylacauga, AL
View Full Profile – those guys have step up and be thrust more into a role."
With the loss of Peake, Adam Humphries will step into the starting role at the "5" or field receiver position, and freshman Germone Hopper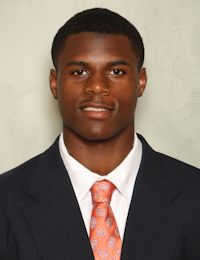 Germone Hopper
RS Fr. Wide Receiver
#5 6-0, 170
Charlotte, NC
View Full Profile will be the first player off the bench.
"G-Hop [Hopper] will become the first guy in, where Adam was that guy," Morris said. "It was good to see G-Hop get the confidence and play at a high level (against S.C. State). That's the biggest thing. You hate that for Charone, but it's going to give somebody else another opportunity to step up. From a depth standpoint, it puts us in a bind, but we will be okay from that."
Morris said that Clemson fans shouldn't panic however, because Humphries is a known commodity.
"With Charone being comfortable and has kind of gotten into that role of that starting job, Adam had the versatility to play anywhere," Morris said. "Adam gave us that quality backup at different positions and with Charone with the size and the speed and the way he was playing was really having a good start for us. We all know what Adam is capable of doing and what he has done for us in each of his first two seasons.
"He is very versatile. He is extremely intelligent and has a great feel for the game and knows how to get open. We would not have won the games we have won without Adam Humphries my first two years because he is that much of a threat for us and is very dependable. He definitely provides miss-matches and I'm excited to see that for him. You will see Adam play all over the field."
On seeing several former Tigers have big days in the NFL Sunday
"That's pretty neat to see those Clemson guys performing on Sunday. To see those guys in C.J., Andre, Nuk and Jaron Brown had a big catch to setup that one. It is pretty special and we talked about it after practice."
On the N.C. State defense
"They're doing some things different. What you've seen is a team that's played a very base defense. Has come away with two wins and they too had an open week. There's going to be some things that we haven't seen that they're going to present to us. Now we've got to be ready for whatever comes our way, but going against our defense we've seen just about anything. They haven't shown to be much of a pressure team, but we're expecting to be just the opposite (this week). Their defensive line is as good a defensive front as we've seen this year. Going back and watching film on them last year and this year, it looks like they've slimmed down and lost some weight and they're very active. They play exceptionally hard and are very well coached. That's one thing we've got to do is pick up a lot of their movement."
On Stanton Seckinger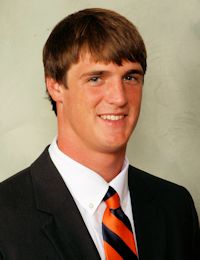 Stanton Seckinger
RS So. Tight End
#81 6-4, 210
Isle of Palms, SC
View Full Profile being listed as a starter
"Stanton provides a big mismatch. He's got great speed and he's a tough kid. He moves well. You're still going to see Sam Cooper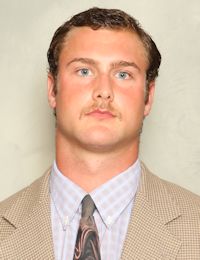 Sam Cooper
RS Jr. Tight End
#86 6-5, 250
Brentwood, TN
View Full Profile and Darrell Smith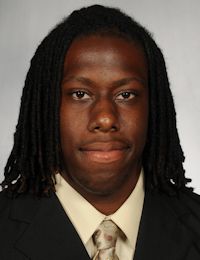 Darrell Smith
Gr. Fullback
#40 6-1, 250
Gadsden, AL
View Full Profile , but that'll work with Stanton in there. We hope to bring Jordan Leggett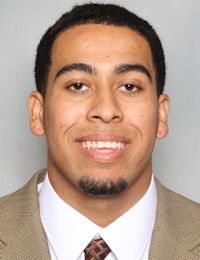 Jordan Leggett
Fr. Tight End
#16 6-6, 235
Navarre, FL
View Full Profile along. He's got all that – the size, the speed. He just has to get the toughness and he's working on it. He'll get there."
On playing T.J. Green and Mike Williams
"They both play extremely fast. T.J. is very physical and is probably one of the more physical receivers that we have. It is just learning to play fast. You have to think a little bit and you have to think on your feet. Anytime you put a true freshman on the field, you are going to have mistakes. They are going to make mistakes. It is a growing process. You have to be patient with them and that will come. They are going to be very good players for us, it's just it is going to take some time, but unfortunately they are going to have to play and play a whole lot earlier and more often than we were anticipating. We just have to make sure they know where they are supposed to be and when they are supposed to be there."

Tags: Clemson Football
,
Adam Humphries
,
Andre Ellington
,
Brandon Ford
,
Chad Morris
,
Charone Peake
,
Darrell Smith
,
DeAndre Hopkins
,
Germone Hopper
,
Jaron Brown
,
Jordan Leggett
,
Mike Williams
,
Sam Cooper
,
Stanton Seckinger
,
T.J. Green