---
Friday Email Bag
Each Friday I publish your comments and answer your questions.  To submit a comment or questions please email me at mickeyplyler@hotmail.com.
Mickey,
I know that you either know the answer to this or can find out.
What is the rule on the punt where Boulware touched the punt?
TV said that since he was blocked into the ball, it would not be a fumble.
Where would the ball have been spotted if Clemson would have fallen on the ball in the end zone after Boulware touched it?
What if Ga had fallen on the ball in the end zone? TD or not?
What if the ball had gone out of the end zone?
What if our player would have been tackled in the end zone after he started running?
I only get to listen for a few minutes every morning but still a loyal listener.
Keep up the good work!
Thanks Mick !
Milton
Milton,
The rule states that if the receiving team's player is blocked into the ball then it is treated as if the touch never happened. Therefore the ball should have been blown dead once it crossed the goal line. That did not happen. I am not sure if that play if reviewable or not but I think it is. If the officials make the correct call then Georgia could not have recovered it in the endzone because it should have been blown dead when it crossed the goal line. If the correct call is made then all of the other scenarios you mentioned would not have mattered since the play should have been over at the point where the ball crossed the goal line.
Mickey,
Why do people keep saying GA was a missed FG away from overtime? The game is dynamic not linear. I'm pretty sure that if GA makes the kick, we don't just let them walk down the field in Q4and score a touchdown. That wasn't the last play of the game.
Keep it up - great job!
Rob
Rob,
You make a good point. Once Clemson got the ten point lead then the strategy on both sides of the ball for both teams changes.
Dear Mickey:
I read your blog, Validation, today.  I agree that beating LSU and Georgia in back-to-back games is a very impressive feat.  However, an important thing to remember is that two different Clemson teams accomplished this task.  Our number 4 ranking today was a bit surprising to me and it frightens me. Of course, I think that is because I remember the days when we "pulled a Clemson." 
The good news is that the players, Swinney, Morris and Venables and the remainder of the staff have some time to work out the kinks in the offense and defense, respectively.  You usually see improvements between the first and second game of a season, but I am not sure how much improvement we can count on given the opponent is SC State, with all due respect.  Nonetheless, I do not want to discount either victory.  I just want the team and coaches to continue to stay focused on one game at a time.  We have much upon which we can improve to be worthy of our lofty early season ranking.
Sincerely,
Kirk
Kirk,
Coach Swinney has done a good job of keeping his teams' focus in his tenure here. The staff preaches about playing to a standard and playing a nameless, faceless opponent. I would expect a clean effort this Saturday. I think the Tigers play well and get a bunch of players more experience.
Mickey,
What do you think about the players jumping in the air when they hit that plateau halfway down the hill?  Personally, I think Dabo should demand his players to NOT do this.  It's just not worth the risk.  I understand that the players are pumped up and excited but this is an injury just waiting to happen that can be prevented.  I watched Gary Peters and Martavis Bryant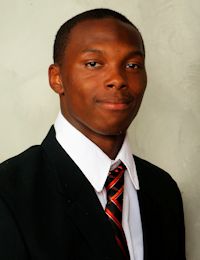 Martavis Bryant
Jr. Wide Receiver
#1 6-5, 200
Calhoun Falls, SC
View Full Profile about fall this past Saturday.  Can Dabo be made aware of this concern?  Thanks!!
Kris
Kris,
I have seen a few injuries over the years. I am not sure what can be done about it but maybe the players need to be more careful. To your point, maybe it is better to be safe than sorry.
Mickey,
I have heard some suggestion, on this show from callers and while I was at work last night that Clemson's D might be or is better than South Carolina's.
Just a few stats for you.
I had to deal with Clemson fans all night last night saying Clemson's D was as good if not better than South Carolina's this year.
Just my two cents to add here.
USC D gave up an avg of 3.6 yds per play
Clemson D gave up an avg of 7.4 yds per play
UNC avg 482 yds per game in 2012, held to 293 yds
UGA avg 467 yds per game in 2012, held to 545 yds
USC D - 3 Sacks
Clemson D - 4 Sacks
UNC avg in 2012 was 1 sack a game
UGA avg in 2012 was 1.9 sacks a game
Now I say all of that to say this, trying to judge who has a better defense based on one game is absolutely ridiculous but if you want to take that road, then look at the stats and then you tell me, who has the better D?
Brooks
Brooks,
It is way too early to make any judgements. It is only one game and the opponents were different. We will have a little better sample size and a common opponent after Saturday. Both teams have excellent defensive lines. South Carolina has concerns at linebacker while Clemson's issues are in the secondary. But at this point it is too early to know what each has. Get back with me in a few weeks.
Mickey,
I was watching the CU-GA game and heard Herbstreit talk about slowing down the hurry up offense and how D coordinators are coaching fake injuries to slow the pace down.  Obviously, LSU and UGA tried it and what happened, they still lost.  The video clip of the UGA player looking to sidelines and then falling down says it all.  Defenses follow offenses and typically the defense finds a way to counter the offense, but I am not sure how defenses will keep up with the hurry up.  faking injury is a feeble and somewhat unethical attempt , in my opinion, to do that.  So what do defenses do?  I think the answer is simple, get in better shape.  It will be interesting to see how many UGA defenders fall to the turf on Saturday.  Until someone figures it out, the hurry up will hold the edge.
YABBA DABO DOO
Stuart
Stuart,
Better conditioning is an answer. Building depth is also another answer. However, the best way to slow down any offense is to force a few three and outs. I don't care how fast an offense can play, if you force them to go three and out then they are not effective.
Mickey,
I was listening this morning but I did not hear the final injury report. Do we know who is playing and who is not tomorrow? Thanks.
Garrison
Garrison,
We did not get the injury report until around 10 this morning. Here is what they released:
ªTyson Dye (RB), out with back
* MacKensie Alexander
MacKensie Alexander
Fr. Defensive Back
#2 5-11, 185
Immokalee, FL
View Full Profile (DB), out with groin
• B.J. Goodson
B.J. Goodson
RS So. Linebacker
#44 6-0, 240
Lamar, SC
View Full Profile (LB), out with concussion
* Korrin Wiggins
Korrin Wiggins
Fr. Defensive Back
#12 6-1, 185
Durham, NC
View Full Profile (DB), out with hamstring
* Joe Gore
Joe Gore
RS So. Offensive Tackle
#73 6-4, 275
Lake Waccamaw, NC
View Full Profile (OL),  out with knee
* Scott Pagano
Scott Pagano
Fr. Defensive Tackle
#56 6-4, 280
Honolulu, HI
View Full Profile (DT), out with ankle
* Sam Cooper
Sam Cooper
RS Jr. Tight End
#86 6-5, 250
Brentwood, TN
View Full Profile (TE), Probable with knee
* Jordan Leggett
Jordan Leggett
Fr. Tight End
#16 6-6, 235
Navarre, FL
View Full Profile (TE), Probable with knee
• Martin Jenkins
Martin Jenkins
RS Jr. Cornerback
#14 5-10, 180
Roswell, GA
View Full Profile (DB), Probable with shoulder
The Brad Hughes All-State Insurance Agency
Prayer List
We have started a prayer list on the blog. Here are the guidelines:
If you are offended by prayer or prayer lists then I apologize in advance. The blog is free and the prayer list will be on the bottom of the page so you don't have to read it.
If you would like to add someone to the list please email me at mickeyplyler@hotmail.com
*Please let me know when it is appropriate to take the person off of the prayer list.
Those who need our prayers include:Finn Brookover, Jo Ann Bachman, Kenneth Bryant, Pruitt Martin, Got igers and his family, David Rowland, Leonard, Gillespie and his family, Jim S, Daniel Rosborough, The Huffman family, Nancy Winkler, John Reeve, Vinnie Brock, Kaitlyn L, Susan Miller, Joyce Harley, Steve Proveaux, Jeffrey Greene, the Hutto family, Sherl Drawdy, Caleb Kennedy, Teresa O'Connor, Matt Jacobs,Perrin Seigler, Candee Massee, Lindsey Jordan, Sam Catoe, Tyler Felch, the Nicolopulos family, "the Jacksonville, FL guys", Kim Sims, the Coyle family, Ryleigh Tedder, Steve Lee, Kelly Trakas, Jimmy Moore, the Thomas. V Family, Emary Claire Young, Kitty Bowers,Julie Locke, the Scheider family, Lauren Kittles' family, Frank Gentry, Joyce Bussey, Stacey McKeown, Dale Childs, Larry Lentz, Jr, Carl Sharperson, Scott Hannon, William Perry, Tyler Swaney, Lillian, Mark Feit, David Frame, Chad Berry, the family of Matthew M. Watson, the Dowis family, Shervin Messer, Alan Putnam, the Olivers, Lee Tate, Ronnie Abrams, Eddie Greene, the Jackson family, Bill Vader, Jim Taylor, Tina DeWitt, Rock Horne, Christopher Tuten, Bobby Wayne Thomas, Emma and Danielle Carothers, Robert Ditty, Mr. and Mrs. Murray Smith, Dot Cartee, Ayden Mills, Millie Heatley, Lynn Martin and family, Michael Pinson, Jake David family, Angie Crowley, Ira, Mike Tolson, Poly Wells, Dr. Muriel Bishop, Jack Cunningham, Emily Jefford Meister, Zachary Stoller, Aaron Clackum, Pat James, Cortney Moore, William Moore, Angelia and Savannah Anderson, William Ross, Meredith Legg, Scott Johns, Frank Carroll, Brandon Thompson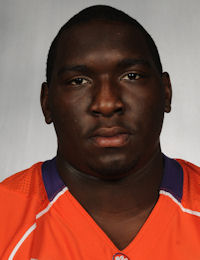 Brandon Thompson
Defensive Tackle
#98 6-2, 310
Thomasville, GA
View Full Profile , Alvin Sammons, Georgine McAlhaney, Glen Davis, Mike Price, Clay Childers, Aaron Knight, Danielle Johnston and family, Nicholas Abrams, Lana Kuykendall, Gary, Gary G, William Huggins, Jim Bennett, Chantz Fowler, Ethel McElveen, Michele Gurganus, William Gentry, Lewis Usher and Tanya Sanders, Shon Cooper, Nick Collins, Travis Patterson, Amanda Peake, Danny Hammond, Chip Turner, Nick Collins, Allen Steen, The Sturkey Family, Lance family, Nick Chrisley's family, Allison Williams, Lt. Kyle Walker, Summer and Joel Johnson, Nicole O'Donnell, James O. Johnson, Joy Pruett and family, Bill Schmidt, Jack Bailey, Gardner Family, Charles Turner, Kathy Bartholomew, Ray Sanders, David and Robin Blocker, J.R. Ray, Kenneth Kowe, Lauren Sielicki, Doug Bailey and family, Jenna, Mark Lawrence, Harlan Sullins, Peter Laboy, Kat and Carlisle Jones, Elizabeth Galloway and family, Anita McDonald, Willard Harryman, Liz Surratt, Molly Senn, Jackie Shearer, Richard Sellers, Tim Drisdelle, Edward Easterling, Dawson Bourne, Susan and Mike Brown, Julie Goodman Marshall, Willard and Dorothy Harryman, Justin Jernigan, Robert Summerville, Jack Cunningham, Mia Daughtery, Tee Senn, Jim Lanier, our great country and the men and women in uniform that protect and serve it every day plus their families.

Upgrade Your Account
Unlock premium boards and exclusive features (e.g. ad-free) by upgrading your account today.
Upgrade Now