---
Friday Email Bag
Each Friday I publish your comments and answer your questions.  To submit a comment or questions please email me at mickeyplyler@hotmail.com.
Mickey,
Do you read anything into Harbison leaving like maybe he didn't think the secondary problems would be fixable in the short term? Secondly,are you satisfied with the development of Charone Peake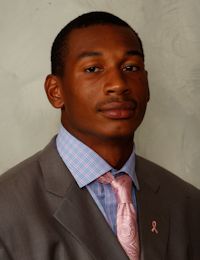 Charone Peake
So. Wide Receiver
#19 6-3, 200
Moore, SC
View Full Profile and Martavis Bryant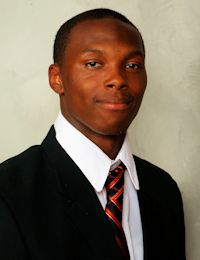 Martavis Bryant
So. Wide Receiver
#1 6-5, 200
Calhoun Falls, SC
View Full Profile ? Both were 4 or 5 star WRs out of high school and while are receiving core is deep I was hoping they would be farther along.                    
BP
BP,
I think Harbison became extremely frustrated with his players over the past two seasons. He took everything really hard and tried almost everything he knew but nothing seemed to work. I know the last two seasons have been difficult on him. I think he needed a fresh start.
I think both have done OK but have lacked opportunity because of Hopkins and Watkins. I am worried about Bryant's future due to the suspension but do trust Peake to continue to develop.
Mickey,
Why was WCCP not broadcasting the Clemson-USC game over the internet?  In fact, I believe that they were broadcasting a Clemson women's basketball game at the start of the Clemson-USC game.  There was another game that I tried to listen to the Clemson game on the internet through WCCP, and they were broadcasting the Rivals Radio network instead of the Clemson football game.  Will you please explain why sometimes the game is on the internet, and sometimes the game is not on the internet through WCCP?  Thank you!
David 
David,
Clemson Sports Properties, The Clemson Athletic Department and Clemson University have informed WCCP that the station does not have the streaming rights to Clemson football, men's basketball or baseball. They want you to listen online at www.clemsontigers.com.
Dear Mickey:
Sorry to hear you are under the weather.  I hope you feel well soon.  I enjoyed your blog on Thursday, "Thursday Thoughts".  I really liked your quote from the Fans React section, "This is a business. I THINK Dabo likes me but I KNOW he loves Will, Drew and Clay."  I really wish Morris had not been interested in these opportunities, but that is why they call them opportunities. While I want what is best for Clemson, it is easy to remember that working at Clemson is a job for our coaches.  If a better job comes up, then they have to at least listen because most people have a career that includes several jobs.  I think an even more important issue is that it seems like Dabo is not waiting around for Morris to leave.  He knows it will happen sooner or later, so he his planning for it. 
Kindest Regards,
Kirk
Kirk,
Thanks for the kind words. The flu hit me like a ton of bricks this week.
It is hard for us fans to understand this is a job for these coaches. Like us in our chosen professions, they try to advance their careers. Some fans don't understand that but that will never change. Also, head coaches always know that successful coordinators will get other offers. The best coaches are the ones that find quality in the replacements.
Hi Mickey,
My boss used to say that the mark of a true professional is someone who does their job and does it well....even when they don't feel like it. 
I know you weren't feeling well today, but thanks for the great blog (Thursday).
Tigers for life,
Ed
Ed,
Thanks Ed. I hope you have a great Holiday Season!
Hi Mickey,
Rumor has it that Nick Saban and may leave Alabama for the NFL and may take Kirby Smart with him. If this happens, do you think Dabo might be in line for an interview for the HC job at Bama?
Thanks.
Phil
Phil,
I don't believe Saban would leave to go to the NFL. He tried that and did not enjoy the success he has at Alabama. He would be crazy to leave his current situation. If he did leave, why would Smart not want the Alabama job? The head coach at Alabama is a better job than an assistant in the NFL. I do think Dabo could one day be a candidate at his alma mater but only if he had Clemson in the national title hunt a few times before the Alabama job came open.
Mickey, 
Why are we letting Chad Morris
Chad Morris
Offensive Coordinator / QBs
View Full Profile interview at so many schools? A couple of interviews? Fine, no problem, shows you're a great coach. Three? It's getting embarrassing. He's the highest paid coordinator already and it's not like he's unable to get results from Clemson players. This garbage that people say "let him get some practice" or "it'll be good for him"--we don't pay him to practice or to interview. We pay him to recruit prospects, develop players and figure out how to score more points than the other team. 
I'm frustrated because we've tasted success and we're ALMOST THERE but now the wheels are starting to wobble. What's going on?
Thanks, 
Jonathan
Jonathan,
Morris interviewed at so many schools? Which ones? He interviewed at NC State and Texas Tech. Is two that many? Is two unreasonable? What was the third interview? My sources tell me he did not interview with South Florida.
A worse situation for Clemson football is for the coordinator to not be allowed to interview. Imagine how many coaches would turn us down in the future if they knew they could not interview.
An even worse situation would be for no one to want your coaches because they have not produced.
Morris' offense has broken 90 records in two seasons. He is one of the hottest assistants in the country. This is the price of success. When you win 20 games in two seasons and break every school record on offense then your coordinator is going to be coveted.
We could always go back to the days of Daryl Moody. No one wanted to interview him for their head coaching job.
Hey man Dabo mentioned something about Cheese needed a short period to be vested in Alabama retirement system to receive state benefits and that Cheese was close to achieving that. Does that mean Cheese possibly told Dabo he wasn't planning to coach much longer? Kind of strange sounding.  Wish Cheese the best, he'll always be a Clemson man.
What commits are early enrollees?
Thanks Mick...
Kevin
Kevin,
Harbison saw an opportunity to reunite with his best friend in Ellis Johnson. He also saw a way to get out of a rut with his current secondary. It is a fresh start.
Clemson's current commitments that are early enrollees are Shaq Lawson
Shaq Lawson
Defensive End
#90 6-4, 240
Central, SC
View Full Profile , Cordrea Tankersly,
Hello Mickey. thanks for great job you do! Dabo cuts recruits/commits loose if they visit other schools. Why not cut Chad Morris loose? I mean he has interviewed 3 times(at least)? CM keeps telling recruits he's coming back. But is he? does he like Clemson?
Bill
Bill,
I think he only interviewed twice. So, you want to cut Morris loose? You want to fire Morris? Let me know how that would work out for ya.
Several years ago Jeff Jagodzinski was winning the division at Boston College. He interviewed for a couple of jobs including the Jets. He was fired for looking around. Since that time BC's program has gone down the tubes.
Clemson would never entertain the idea of firing Morris because he interviewed for a head coaching job. It would be one of the worst mistakes ever made at Clemson.
He likes Clemson but he wants to be a head coach. Who can blame him for that?
Clemson is fortunate to have Chad Morris. Everyday he spends here is a bonus.
Mickey,
Can you tell me why our running plays almost always start with a handoff instead of a pitch, regardless of whether the play goes inside or outside?  It seems by doing so we negate whatever speed advantage we'd have on the play.  The few times we've actually pitched the ball (mostly to Hot Rod) it's gone for big gains.  This isn't new under Morris, so it leads me to believe this is a Dabo philosophy.  I understand ball security, but I'd like to see our coaches give the players more of a chance to get to the edge.
Thanks,
PawBoy
PawBoy,
In the shotgun and pistol formations you are limited in "pitching" the ball. Also, handing the ball off helps in the play-action passing game.
The Brad Hughes All-State Insurance Agency
Prayer List
We have started a prayer list on the blog. Here are the guidelines:
If you are offended by prayer or prayer lists then I apologize in advance. The blog is free and the prayer list will be on the bottom of the page so you don't have to read it.
If you would like to add someone to the list please email me at mickeyplyler@hotmail.com
*Please let me know when it is appropriate to take the person off of the prayer list.
Those who need our prayers include:Finn Brookover, Jo Ann Bachman, Kenneth Bryant, Pruitt Martin, Got igers and his family, David Rowland, Leonard, Gillespie and his family, Jim S, Daniel Rosborough, The Huffman family, Nancy Winkler, John Reeve, Ethel Southard, Vinnie Brock, Kaitlyn L, Susan Miller, Joyce Harley, Steve Proveaux, Jeffrey Greene, the Hutto family, Sherl Drawdy, Caleb Kennedy, Teresa O'Connor, Matt Jacobs,Perrin Seigler, Candee Massee, Lindsey Jordan, Sam Catoe, Tyler Felch, the Nicolopulos family, "the Jacksonville, FL guys", Kim Sims, the Coyle family, Ryleigh Tedder, Steve Lee, Kelly Trakas, Jimmy Moore, the Thomas. V Family, Emary Claire Young, Kitty Bowers,Julie Locke, the Scheider family, Lauren Kittles' family, Frank Gentry, Joyce Bussey, Stacey McKeown, Dale Childs, Larry Lentz, Jr, Carl Sharperson, Scott Hannon, William Perry, Tyler Swaney, Lillian, Mark Feit, David Frame, Chad Berry, the family of Matthew M. Watson, the Dowis family, Shervin Messer, Alan Putnam, the Olivers, Lee Tate, Ronnie Abrams, Eddie Greene, the Jackson family, Bill Vader, Jim Taylor, Tina DeWitt, Rock Horne, Christopher Tuten, Bobby Wayne Thomas, Emma and Danielle Carothers, Robert Ditty, Mr. and Mrs. Murray Smith, Dot Cartee, Ayden Mills, Millie Heatley, Lynn Martin and family, Michael Pinson, Jake David family, Angie Crowley, Ira, Mike Tolson, Poly Wells, Dr. Muriel Bishop, Jack Cunningham, Emily Jefford Meister, Zachary Stoller, Aaron Clackum, Pat James, Cortney Moore, William Moore, Angelia and Savannah Anderson, William Ross, Meredith Legg, Scott Johns, Frank Carroll, Brandon Thompson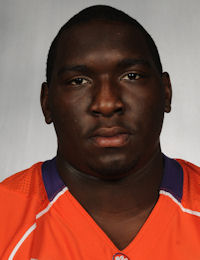 Brandon Thompson
Defensive Tackle
#98 6-2, 310
Thomasville, GA
View Full Profile , Alvin Sammons, Georgine McAlhaney, Glen Davis, Mike Price, Clay Childers, Aaron Knight, Danielle Johnston and family, Nicholas Abrams, Lana Kuykendall, Gary, Gary G, William Huggins, Jim Bennett, Chantz Fowler, Ethel McElveen, Michele Gurganus, William Gentry, Lewis Usher and Tanya Sanders, Shon Cooper, Nick Collins, Travis Patterson, Jennifer Chancy, Amanda Peake, Danny Hammond, Chip Turner, Nick Collins, Allen Steen, The Sturkey Family, James Caylor, Lance family, Marcus Lattimore, Nick Chrisley's family, Allison Williams, Lt. Kyle Walker, Summer and Joel Johnson, Nicole O'Donnell, Jennifer McManus, James O. Johnson, Joy Pruett and family, Patrick Heher, Bill Schmidt, Jack Bailey, Bill Early, Gardner Family, Charles Turner, our great country and the men and women in uniform that protect and serve it every day plus their families.

Upgrade Your Account
Unlock premium boards and exclusive features (e.g. ad-free) by upgrading your account today.
Upgrade Now