---
| | | |
| --- | --- | --- |
| Friday, August 31, 2012, 10:48 AM | | |
Friday Email Bag
Each Friday I publish your comments and answer your questions.  To submit a comment or questions please email me at mickeyplyler@hotmail.com.
Mickey,
I have to say this as I have said it to a couple other media guys lately. The word is out that the FANS and the PLAYERS need to put the 70 point OB fiasco out of their minds and concentrate on the "now". 2 people on the Clemson networks/websites have said this--media people I am talking about- only problem with that is that the ONLY people that keep talking about it are people in the media - In your column today on the predictions it was brought it up at least twice and once on the West Va and whoever they are playing this week. I just say to all media people--practice what you preach please and move on- we have a new guy now-so lets stop bringing up the past over and over and over. Thanks
Bob
Bob,
I talk to fans all of the time and the West Virginia game comes up often. I am not sure how the players feel about it and I am not sure they ever talk about but the Clemson fans I talk to and hang out with still talk about it. Its not just the media.
Mickey,
You touched on a few good points. But Bruce Ellington, Acs Sanders, Byrd can stretch the field and Lattimore Miles, will catch a bunch of dump passes that will go a long way as long as pound it using Mike Davis some. Tell Qualk that yea Vanderbilt has a good defense but our offense had to practice against the best defensive line in the country everyday. I am sure they will be ready. I rate our senior linebackers way ahead of Clemson.
Cocky
Cocky,
I never judge a team by one game but some issues arose last night. I would be concerned about your secondary, your wide receiver, your offensive line and your depth on the defensive line. A football season is long and I am sure you will improve as the year goes on but based upon a one game sample size those would be my areas of concern.
Hi Mickey.
I think we'd all like to see Clemson AT LEAST win the football games we're supposed to win, but sadly, I think many of us Clemson fans have come to expect to lose far more "upset games" than we win.  For example, over the last 3 years, I think Clemson is 3-9 (.250) in upset games.
* 2009: 1-3 in upsets.
-- We upset Miami, a 4-pt favorite but won by 3-pts (4/3).
-- We were upset by TCU (2/4), UMD (12/3), & SCar (3/17).
* 2010: 0-3 in upsets.
-- We upset nobody.
-- We were upset by UMD (14/24), BC (7/6), & USF (5/5)
* 2011: 2-3 in upsets.
-- We upset VT twice (7/20) & (7/28).
-- We were upset by GT (4/14), NCSU (7.5/24), & WVU (3.5/37).
You forecasted a 9-3 season, which (unfortunately) I think is a reasonable guess based on our historical "upset" performance.  But if the Las Vegas odds-makers were to handicap the games today, wouldn't they favor Clemson in all but TWO games?  At this early point, I'd say that:
* 1 team (FSU) has pretty superior player talent and would likely be favored.
* 8 teams (Ball St, Fur, BC, GT, WF, Duke, UMD, & NCSU) have inferior talent & would be underdogs.
* SCar has comparable talent but (unfortunately) would likely be favored.
* Auburn & arguably VT have comparable talent but would be underdogs.  (Auburn is a 3.5 pt. dog.)
1) So at this early point, shouldn't we reasonably expect to beat the above underdogs and go 10-2?  Of course, upsets happen, but shouldn't we expect to give as many as we get?  Wouldn't 9-3 be an underperforming disappointment in that regard?
2) At this early point, who are you expecting might hand Clemson those 3 losses?
Go Tigers!
RazzMaTazz
RazzMaTazz,
We really don't know how a season will turn out in August. I have no idea what the point spreads will be in October and November. I just think 9-3 sounds about right based upon the strengths and weaknesses of this team. I also don't know who those losses would be to but my guess is the FSU game in Tallahassee is the biggest underdog.
Hey Mick,
Read your blog on neutral sites. I'm a native Marylander and I think I remember us playing the Turtles up at the old Baltimore Memorial Stadium a couple of times back around the 80s. Considering that as a neutral site may be a stretch, but I don't recall Byrd Stadium being closed or unavailable for any reason. Shouldn't we add those games to the list?
LOVE your blog Mickey. It's always my first click in the morning when I grab my iPad. Keep up the good work and please understand how much us CyberTigers appreciate what you do.
BuddhaRat
BuddhaRat,
Actually those were counted as home games for Maryland. Maryland decided to move those games to Baltimore and those count as road games officially. I was there and they weren't really a neutral site either. But no, officially those counted in the record books as road games.
Hi Mickey,
I'm doing a medical residency out here in Portland, OR, and have been excited in the past year to be an inaugural member of the Portland Clemson alumni club. (there are probably 15-20 of us)  We watched several football games out here together last year, which I think did a lot to assuage our collective loneliness being so far from Clemson during football season.  Not sure if it's appropriate or even possible for you to be able to give a "shout out" on the blog to the Portland crew, but I think it would mean a lot to everyone.  We all miss Clemson, and it's definitely tough being 2800 miles away during football season!
Go Tigers!
Daniel
Daniel,
I think its awesome that you guys get together. I have never been there but I hear Oregon is pretty nice. I would love to get to Bandon Dunes soon. Great stuff with the club. Let me know if we can ever help you guys.
MP
Is there any intelligent answer as to why Clemson plays so poorly in Atlanta?
And what is a key to Tigers winning against Auburn that you will be focusing on?
Perhaps a new defense that actually works and is understood by the players and new DC?
thx
Upstate Tiger
Upstate Tiger,
The best answer I can give on the Atlanta deal is that they did not play well and the opponents have been pretty good. Alabama went 12-0 in the regular season that year. The Auburn, LSU and Mississippi State teams had good defenses. Georgia Tech always plays well at home and gets really fired up to play Clemson. The Tigers have turned it over and not converted opportunities against Tech.
I think the key will be the offensive line. Clemson needs to hold its own upfront to have a chance to reach its offensive potential. Defensively the key will be to get off of the field on third down. Auburn wants to control the clock and keep Clemson's offense off of the field.
Mickey,
I see national pundits making predictions about teams that they haven't seen since last year (if at all) relying upon last years team record and what other pundits write. Obviously, if these self proclaimed pundits were any good at predicting the future, they would be investment gurus with more money than Warren Buffet. Since they are pundits with a dubious record for accuracy, we have to play the schedules and that play determines the real record. I see more and more Tnetters posting predictions but realize it is part of the football deprivation that we all go through from 8 months of downtime. They read everything about their teams(and sometimes about hated rivals for some gem to put on the bulletin board). I wont ask you to predict the final record nor will I ask for a score prediction for the Auburn game. However, I have a more realistic question for you: Based upon your double top secret sources, your access to various members of the program and your exposure to the team, are the Tigers are ready to field a competitive team against Auburn and not replicate the Alabama debacle?
Maestro
Maestro,
I would be surprised if this turns out like the Alabama game. Alabama was 12-0 in the regular season that year and ended the regular season ranked number one in the country. I can't see that happening with Auburn. There is a talent level difference between that Alabama team and this Auburn team. I have no idea how Clemson will play but the staff feels like they are prepared.
Mickey,
I saw a recent report about Clemson replacing the turf in Death Valley. Why was it replaced and what type of grass was used for the new surface? Thanks
Phil
Phil,
The grass is the same as the base that was there. Its a summer grass that is a bermuda grass. They just replace the turf every few years because of the paint and wear and tear. I drove by yesterday and it looked as nice as ever. The crew does a great job here at Clemson. I think you will like it again.
The Brad Hughes All-State Insurance Agency
Prayer List
We have started a prayer list on the blog. Here are the guidelines:
If you are offended by prayer or prayer lists then I apologize in advance. The blog is free and the prayer list will be on the bottom of the page so you don't have to read it.
If you would like to add someone to the list please email me at mickeyplyler@hotmail.com
*Please let me know when it is appropriate to take the person off of the prayer list.
Those who need our prayers include:Finn Brookover, Mary-Louise Pawlowski (John's daughter), Jo Ann Bachman, Kenneth Bryant, Pruitt Martin, Got igers and his family, David Rowland, Leonard, Gillespie and his family, Jim S, Daniel Rosborough, The Huffman family, Nancy Winkler, John Reeve, Ethel Southard, Vinnie Brock, Kaitlyn L, Susan Miller, Joyce Harley, Steve Proveaux, Jeffrey Greene, the Hutto family, Sherl Drawdy, Caleb Kennedy, Teresa O'Connor, Matt Jacobs,Perrin Seigler, Candee Massee, Lindsey Jordan, Sam Catoe, Tyler Felch, the Nicolopulos family, "the Jacksonville, FL guys", Kim Sims, the Coyle family, Ryleigh Tedder, Steve Lee, Kelly Trakas, Jimmy Moore, the Thomas. V Family, Emary Claire Young, Kitty Bowers,Julie Locke, the Scheider family, Lauren Kittles' family, Frank Gentry, Joyce Bussey, Stacey McKeown, Dale Childs, Larry Lentz, Jr, Carl Sharperson, Scott Hannon, William Perry, Tyler Swaney, Lillian, Mark Feit, David Frame, Chad Berry, the family of Matthew M. Watson, the Dowis family, Shervin Messer, Alan Putnam, the Olivers, Lee Tate, Ronnie Abrams, Eddie Greene, the Jackson family, Bill Vader, Jim Taylor, Tina DeWitt, Rock Horne, Christopher Tuten, Bobby Wayne Thomas, Emma and Danielle Carothers, Robert Ditty, Mr. and Mrs. Murray Smith, Dot Cartee, Ayden Mills, Millie Heatley, Lynn Martin and family, Michael Pinson, Jake David family, Angie Crowley, Ira, Mike Tolson, Poly Wells, Dr. Muriel Bishop, Jack Cunningham, Emily Jefford Meister, Zachary Stoller, Aaron Clackum, Pat James, Cortney Moore, William Moore, Angelia and Savannah Anderson, William Ross, Meredith Legg, Scott Johns, Frank Carroll, Brandon Thompson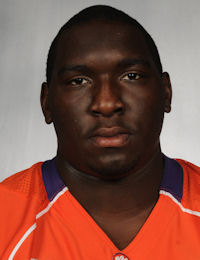 Brandon Thompson
Defensive Tackle
#98 6-2, 310
Thomasville, GA
View Full Profile , Alvin Sammons, Georgine McAlhaney, Glen Davis, Mike Price, Clay Childers, Aaron Knight, Danielle Johnston and family, Nicholas Abrams, Lana Kuykendall, Gary, Billy McLeroy, Gary G, William Huggins, Jim Bennett, Chantz Fowler, Ethel McElveen, Michele Gurganus, William Gentry, Lewis Usher and Tanya Sanders, Shon Cooper, Nick Collins, Travis Patterson, Nick Chrisley.

Upgrade Your Account
Unlock premium boards and exclusive features (e.g. ad-free) by upgrading your account today.
Upgrade Now