---
Friday Email Bag
Each Friday I publish your comments and answer your questions.  To submit a comment or questions please email me at mickeyplyler@hotmail.com.
MP,
Do you ever get tired of writing about Clemson's year to year offensive line issues? I believe your last three columns have been devoted to this area.
I have been coming to Clemson regularly since the late 90s and since then, it seems like OL woes just continue without getting better. Is this a problem with identifying recruiting talent, coaching, player development in this area?
I am encouraged that Coach Caldwell knows what he's doing.
Am I mistaken but Tigers thus far have only received one verbal on OL for 2013 recruiting class?
Thank you for your blog.
Upstate Tiger
Upstate Tiger,
No, I don't get tired of anything I do with the show or the blog. I love it and am blessed.
Remember that every program has its question marks. Scholarship limitations, attrition, coaching turnover and injuries lead to instability throughout college football.
The difficulty in the offensive line stems from several areas. It is difficult to project offensive linemen more so than any other position. There are less than 50 four and five star offensive linemen in the country on an average year so the pool of great ones are small despite the high demand. Clemson also runs into the issue of the state of South Carolina is not a producer of great offensive line talent.
The position is about development. I have confidence that Robbie Caldwell will do a good job there. He has been successful in developing linemen wherever he has been.
They only lose one offensive linemen this year when Dalton Freeman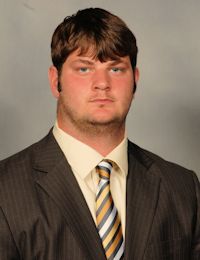 Dalton Freeman
RS Sr. Offensive Line
#55 6-5, 285
Pelion, SC
View Full Profile graduates. Clemson has 15 offensive linemen on scholarship but only lose one this season, so they can't take a bunch in this class. They have one senior, two juniors, four sophomores and eight freshmen. This is a young group that will have to be developed by Caldwell.
Mickey,
Always enjoy you show and your blog. I listen every morning driving in to work.
When West Virginia was being considered for membership by the ACC, how did Clemson vote?
Thanks,
Upstate Architect
Upstate Architect,
I am not sure they ever came to a vote and if they did it was not public. The ACC powers had their mind made up that academic reputations were more important than football and never really got close to inviting WVU.
Mick,
I know its early but who are the best bets to play as freshman? Can't wait to see you at the Charleston Clemson Club. Thanks in advance.
Daniel
Daniel,
I think the staff would like to red-shirt Chad Kelly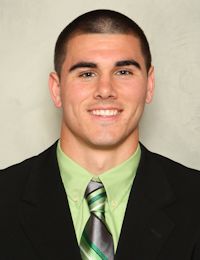 Chad Kelly
Fr. Quarterback
# 6-3, 205
Buffalo, NY
View Full Profile if possible at quarterback. Zac Brooks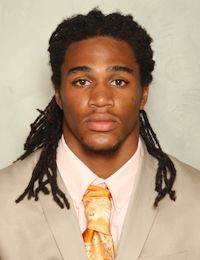 Zac Brooks
Fr. Athlete
# 6-2, 180
Jonesboro, AR
View Full Profile will have a great chance to play at running back. Germone Hopper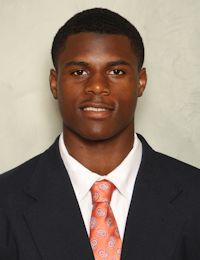 Germone Hopper
Fr. Athlete
# 6-0, 175
Charlotte, NC
View Full Profile will get a long look at wide out but they have depth there. I think it will be difficult for any true freshmen offensive linemen to play. That is always a bad sign if true freshmen play on the offensive line. Depth is a concern on the defensive line so I could see one of the defensive ends playing. I think both Reader and Watkins will have a long look at defensive tackle. The best bet in the secondary is Travis Blanks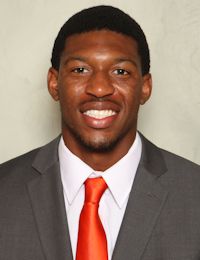 Travis Blanks
Fr. Defensive Back
# 6-1, 180
Tallahassee, FL
View Full Profile . He is almost guaranteed to play this season. If Bradley Pinion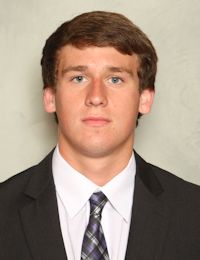 Bradley Pinion
Fr. Punter / Kicker
# 6-6, 220
Concord, NC
View Full Profile can improve his get off time then he will be the starting punter.
Mickey,
What is the deal with Austin Ernst and Clemson golf? I heard rumors that she is coming to Clemson. Can you confirm?
Ben
Ben,
Austin is leaving LSU and wanted to transfer to Clemson. However, LSU denied her request, so she has to sit out a season. She is now going to go to LPGA Q-School this fall. If she makes it then she will obviously go on tour. If she does not then she will enroll at Clemson. BTW-the Clemson women's golf team will win big and will win right away. Everything is in place for huge things with the new women's golf program.
Mickey,
Does Sammy have turf toe? I hope not. Thanks.
Jackson
Jackson,
He tweeted that he might have it last week but I have not heard anything official. I will be at practice today and will report anything we find out. Thanks.
Mickey,
What is your take on the TDP news? Are they going to extend the contract? Is he done? When is he done? What is your take?
Paige
Paige,
TDP says he will not seek an extension. I take this as he will not be here after next summer. I could be wrong and both parties may change their minds but insiders tell me we are on our last year of TDP as the AD at Clemson.
The Brad Hughes All-State Insurance Agency
Prayer List
We have started a prayer list on the blog. Here are the guidelines:
If you are offended by prayer or prayer lists then I apologize in advance. The blog is free and the prayer list will be on the bottom of the page so you don't have to read it.
If you would like to add someone to the list please email me at mickeyplyler@hotmail.com
*Please let me know when it is appropriate to take the person off of the prayer list.
Those who need our prayers include:Finn Brookover, Mary-Louise Pawlowski (John's daughter), Jo Ann Bachman, Kenneth Bryant, Pruitt Martin, Got igers and his family, David Rowland, Leonard, Gillespie and his family, Jim S, Daniel Rosborough, The Huffman family, Nancy Winkler, John Reeve, Ethel Southard, Vinnie Brock, Kaitlyn L, Susan Miller, Joyce Harley, Steve Proveaux, Jeffrey Greene, the Hutto family, Sherl Drawdy, Caleb Kennedy, Teresa O'Connor, Matt Jacobs,Perrin Seigler, Candee Massee, Lindsey Jordan, Sam Catoe, Tyler Felch, the Nicolopulos family, "the Jacksonville, FL guys", Kim Sims, the Coyle family, Ryleigh Tedder, Steve Lee, Kelly Trakas, Jimmy Moore, the Thomas. V Family, Emary Claire Young, Kitty Bowers,Julie Locke, the Scheider family, Lauren Kittles' family, Frank Gentry, Joyce Bussey, Stacey McKeown, Dale Childs, Larry Lentz, Jr, Carl Sharperson, Scott Hannon, William Perry, Tyler Swaney, Lillian, Mark Feit, David Frame, Chad Berry, the family of Matthew M. Watson, the Dowis family, Shervin Messer, Alan Putnam, the Olivers, Lee Tate, Ronnie Abrams, Eddie Greene, the Jackson family, Bill Vader, Jim Taylor, Tina DeWitt, Rock Horne, Christopher Tuten, Bobby Wayne Thomas, Emma and Danielle Carothers, Robert Ditty, Mr. and Mrs. Murray Smith, Dot Cartee, Ayden Mills, Millie Heatley, Lynn Martin and family, Michael Pinson, Jake David family, Angie Crowley, Ira, Mike Tolson, Poly Wells, Dr. Muriel Bishop, Jack Cunningham, Emily Jefford Meister, Zachary Stoller, Aaron Clackum, Pat James, Cortney Moore, William Moore, Angelia and Savannah Anderson, William Ross, Meredith Legg, Scott Johns, Frank Carroll, Brandon Thompson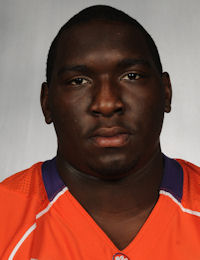 Brandon Thompson
Defensive Tackle
#98 6-2, 310
Thomasville, GA
View Full Profile , Alvin Sammons, Georgine McAlhaney, Glen Davis, Mike Price, Clay Childers, Aaron Knight, Danielle Johnston and family, Nicholas Abrams, Lana Kuykendall, Gary, Billy McLeroy, Gary G, William Huggins, Jim Bennett, Chantz Fowler, Ethel McElveen, Michele Gurganus, William Gentry.

Upgrade Your Account
Unlock premium boards and exclusive features (e.g. ad-free) by upgrading your account today.
Upgrade Now