---
Facing Adversity
When I had a recruiting service I used to love to watch quarterbacks and took a lot of pride in projecting them down the road. There were a lot of ways to evaluate a quarterback and the physical tools like size, arm strength, accuracy, feet, quickness, etc. are very important.
I saw a lot of big time quarterbacks with big time arms that never developed as much as some projected. Those that didn't sometimes ran into issues like injuries and other things that could change a career. But often times it was the intangibles that were the difference.
I always thought toughness was a key component to a quarterback's development. By toughness, I mean physical toughness AND mental toughness. Physically it takes a tough quarterback to play at this level because of the beating a quarterback takes throughout a season.
Mental toughness is something that separates the great ones though. A quarterback is the focus of the many defensive coordinators in game plans, defensive ends in the game itself and fans and media scrutiny after the game.
Adversity strikes every quarterback and it takes a mentally tough competitor to fight back from adversity. This is one of Tajh Boyd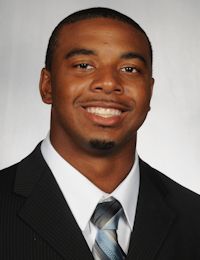 Tajh Boyd
RS Jr. Quarterback
#10 6-1, 225
Hampton, VA
View Full Profile 's best attributes. Here are a few examples of Tajh overcoming adversity:
First Starts
Tajh Boyd was put under a microscope with his first two college starts and he did not get off to the fastest starts. He responded by playing well in the second half of both games. There had to be butterflies in his first two starts but Boyd overcame those slow starts and was a major component to a solid start. In the Troy game he got off to a slow start but responded by going 14 of 18 in the second stanza which included 13 completions in a row.
Auburn
The Auburn game was a national TV game and the first time Boyd would be on the national scene. Wins over Troy and Wofford could not compare to facing the defending national champions and the nation's longest winning streak.
Boyd was phenomenal on this day. He went 30 of 42 for 386 yards and four touchdowns without an interception.
Two keys stand out on this day. First was the fact the Tigers got down 14-0 but Boyd and his teammates responded to that adversity. Second, Boyd lead Clemson to a mind-blowing 14 of 18 on third downs.
Turnover vs. FSU
Clemson built a 21-10 lead against Florida State in the first half and the Tigers had the ball early in the third quarter with a chance to put the game away. Boyd made a crucial mistake when he tried to make a play and instead fumbled the ball that was picked up in mid air by FSU defensive end Bjoern Werner. The Seminole pass rusher returned the fumble 25 yards for a touchdown to cut the lead to 21-17.
FSU had all of the momentum in the world but Boyd came back strong. His 62-yard touchdown pass to Sammy Watkins
Sammy Watkins
So. Wide Receiver
#2 6-1, 200
Fort Myers, FL
View Full Profile in the fourth quarter helped seal the deal. For the afternoon Boyd was 22 of 35 for 344 yards and three touchdowns without an interception against one of the nation's top ranked defenses.
First Road Test
Boyd had proved he could win at home but could he go on the road and beat a top ten team in a hostile environment? Could he do it in awful weather? Could he handle the pressure of returning to his home state and win?
Boyd answered even more questions on this cold, windy night in Blacksburg. Lane Stadium is a pit that many Clemson quarterbacks have dreaded but Boyd answered the bell in the 23-3 win.
Injury
The Boston College game had a chance to be Boyd's best effort. In the first half he completed 16 passes for 283 yards and a score. He ran for another 37 yards and a touchdown. But Clemson fans saw the air taken out of the stadium when Boyd went down with a hip injury on the first drive of the third quarter against the Eagles. We knew what kind of player Boyd was when he was healthy but we had no idea he could rehab quickly and come back without missing a start.
Slow Start at Maryland
The injury may have been the reason Boyd started slow at Maryland but he looked bad early. Facing a bad hip, a slow start and a big deficit, Boyd once again responded. In this one he had a streak of 11 of 12 passing and ended the game with 270 yards through the air and four touchdowns. This was Boyd's second win on the road but his first where he had to come from behind.
ACC Title Game
The Tigers had lost all of their momentum in losing to Georgia Tech, NC State and South Carolina. A 1-3 finish to the regular season shook the team's confidence. Boyd had little time and was pounded in Raleigh and Columbia. His main target was hurt and some had wondered if the season could be saved.
Boyd once again responded to adversity by going 20 of 29 for 240 yards and three touchdowns with no interceptions in leading the Tigers to their first ACC title since 1991. With all of the doubters, Boyd responded.
Now there are new questions and new adversity. Boyd turned the ball over in the bowl game. How will he respond? If history is any indication, may guess is that Boyd will once again shine.
The Brad Hughes All-State Insurance Agency
Prayer List
We have started a prayer list on the blog. Here are the guidelines:
If you are offended by prayer or prayer lists then I apologize in advance. The blog is free and the prayer list will be on the bottom of the page so you don't have to read it.
If you would like to add someone to the list please email me at mickeyplyler@hotmail.com
*Please let me know when it is appropriate to take the person off of the prayer list.
Those who need our prayers include:Finn Brookover, Mary-Louise Pawlowski (John's daughter), Jo Ann Bachman, Kenneth Bryant, Pruitt Martin, Got igers and his family, David Rowland, Leonard, Gillespie and his family, Jim S, Daniel Rosborough, The Huffman family, Nancy Winkler, John Reeve, Ethel Southard, Vinnie Brock, Kaitlyn L, Susan Miller, Joyce Harley, Steve Proveaux, Jeffrey Greene, the Hutto family, Sherl Drawdy, Caleb Kennedy, Teresa O'Connor, Matt Jacobs,Perrin Seigler, Candee Massee, Lindsey Jordan, Sam Catoe, Tyler Felch, the Nicolopulos family, "the Jacksonville, FL guys", Kim Sims, the Coyle family, Ryleigh Tedder, Steve Lee, Kelly Trakas, Jimmy Moore, the Thomas. V Family, Emary Claire Young, Kitty Bowers,Julie Locke, the Scheider family, Lauren Kittles' family, Frank Gentry, Joyce Bussey, Stacey McKeown, Dale Childs, Larry Lentz, Jr, Carl Sharperson, Scott Hannon, William Perry, Tyler Swaney, Lillian, Mark Feit, David Frame, Chad Berry, the family of Matthew M. Watson, the Dowis family, Shervin Messer, Alan Putnam, the Olivers, Lee Tate, Ronnie Abrams, Eddie Greene, the Jackson family, Bill Vader, Jim Taylor, Tina DeWitt, Rock Horne, Christopher Tuten, Bobby Wayne Thomas, Emma and Danielle Carothers, Robert Ditty, Mr. and Mrs. Murray Smith, Dot Cartee, Ayden Mills, Millie Heatley, Lynn Martin and family, Michael Pinson, Jake David family, Angie Crowley, Ira, Mike Tolson, Poly Wells, Dr. Muriel Bishop, Jack Cunningham, Emily Jefford Meister, Zachary Stoller, Aaron Clackum, Pat James, Cortney Moore, William Moore, Angelia and Savannah Anderson, William Ross, Meredith Legg, Scott Johns, Frank Carroll, Brandon Thompson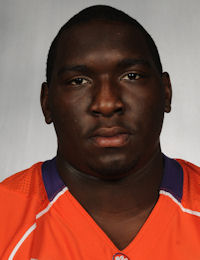 Brandon Thompson
Defensive Tackle
#98 6-2, 310
Thomasville, GA
View Full Profile , Alvin Sammons, Georgine McAlhaney, Glen Davis, Mike Price, Clay Childers, Aaron Knight, Danielle Johnston and family, Nicholas Abrams, Lana Kuykendall, Gary, Billy McLeroy, Gary G., William Huggins.

Upgrade Your Account
Unlock premium boards and exclusive features (e.g. ad-free) by upgrading your account today.
Upgrade Now