---
FSU Preview
To hear some, Clemson's Chad Morris
Chad Morris
Offensive Coordinator / QBs
View Full Profile should be drawing up a plan on how to block Mike Singletary, Richard Dent and Mike Hampton.
No, this Florida State defense is not the reincarnation of the '86 Bears. It's not even the defense of what they have had in the glory years, but it is the nation's best defense.
I have a tremendous amount of respect for FSU and their prized history. There were games in the past where I knew Clemson could not move the ball against the likes of Andre Wadsworth, Derrick Brooks, Marvin Jones and Deion Sanders. This is not the best defense we have seen the Seminoles field. However, it is their best in recent years.
Of the 25 players on Florida State's two-deep on defense, 16 were four stars or five stars according to rivals.com. They have four five stars-LB Christian Jones, S- Lamarcus Joyner, S-Karlos Williams and DT-Eddie Goldman. The 12 four stars don't include starters like All-American candidate DE Bjorn Werner who was a three star.
The Seminoles have the nation's best defensive line. Werner (6-4, 255, Sr) is one of the nation's best pass rushers. He leads the nation in tackles for a loss and is second in the country in sacks.
The Noles lost All-American candidate Brandon Jenkins at the other defensive end with a foot injury but replace him with two four-stars in Cornellius Carradine (6-5, 265, Sr) and Giorgio Newberry (6-6, 273, Fr).
The defensive tackle positions are filled with several future NFL prospects. Everett Dawkins (6-3, 300, Sr) and Anthony McCloud (6-2, 310, Sr) are the starters but more talented players like Timmy Jernigan (6-2, 298, So) and Eddie Goldman (6-4, 320, Fr) see plenty of snaps.
The linebacking corps is led by Christian Jones (6-4, 232, Jr) at the WILL spot. Nick Moody (6-2, 237, Sr) and Wince Williams (6-1, 247, Sr) are the other starters.
The secondary is considered by some as the nation's best. Hard hitting safety Lamarcus Joyner (5-8, 195, Jr) is the best player in the group but the rest of the secondary is also special. Xavier Rhodes (6-2, 217, Jr) is a physical corner. Nick Waisome (5-10, 170, So) and Ronald Darby (5-11, 189, Fr) took Greg Reid's place after Reid was kicked off of the team.
I said this week that Clemson lacks talent, experience and depth on defense. However, FSU is the exact opposite. The Noles obviously have talent and depth but they are also experienced. The only underclassman to start on defense is Waisome. The rest of the starters are made up of five seniors and five juniors.
FSU leads the nation in points allowed (1 ppg), total defense (103 ypg), pass defense (69 ypg) and run defense (33.67 ypg). These numbers are skewed due to a cupcake schedule but the Seminoles held Wake Forest to 126 yards last week in the 52-0 shutout.
Offense is a different story. FSU's offensive line is still a big question mark. They have talent and experience issues along the front.
At quarterback E.J. Manuel (6-5, 238, Sr) is hit or miss. At times Manuel looks in control and appears ready for the next level. At other times, Manuel looks uncomfortable and is considered a question mark. Manuel hurt Clemson in the option game two years ago in Tallahassee and is a threat in the zone read option game. My guess is that Clemson wants to keep him in the pocket and make Manuel throw the ball downfield.
FSU found a running game last week in Chris Thompson (5-8, 187, Sr). The speedster hit two long runs and has given the staff hope that the running game can develop. He is backed up by Devonta Freeman (5-8, 209, So) and James Wilder, Jr (6-2, 226, So). This group should be considered a strength.
The wide outs are also deep and talented. Rashad Greene (6-0, 170, So) is the big play threat. He had a punt return for a touchdown last week. Rodney Smith (6-6, 219, Sr), Christian Green (6-2, 200, So), Jarred Haggins (6-0, 190, Jr), Kenny Shaw (6-0, 170, Jr), Willie Haustead (6-2, 227, Jr), Greg Dent (5-11, 195, Jr) and Kelvin Benjamin (6-5, 242, Fr) have to be considered one of the deepest wide receiver groups in the nation.
The Noles are second in the country in scoring offense, 12th in total offense, 11th in rushing offense and 41st in passing offense. Again, those numbers are skewed due to the level of competition som far this season.
Florida State has one of the best kickers in the country in Dustin Hopkins but their freshman punter, Cason Beatty, has not impressed so far.
In summary, FSU wants to get in a field position game with its dominating defense and solid special teams. Offensively they would like to run the ball and take pressure off of Manuel.
The Brad Hughes All-State Insurance Agency
Prayer List
We have started a prayer list on the blog. Here are the guidelines:
If you are offended by prayer or prayer lists then I apologize in advance. The blog is free and the prayer list will be on the bottom of the page so you don't have to read it.
If you would like to add someone to the list please email me at mickeyplyler@hotmail.com
*Please let me know when it is appropriate to take the person off of the prayer list.
Those who need our prayers include:Finn Brookover, Mary-Louise Pawlowski (John's daughter), Jo Ann Bachman, Kenneth Bryant, Pruitt Martin, Got igers and his family, David Rowland, Leonard, Gillespie and his family, Jim S, Daniel Rosborough, The Huffman family, Nancy Winkler, John Reeve, Ethel Southard, Vinnie Brock, Kaitlyn L, Susan Miller, Joyce Harley, Steve Proveaux, Jeffrey Greene, the Hutto family, Sherl Drawdy, Caleb Kennedy, Teresa O'Connor, Matt Jacobs,Perrin Seigler, Candee Massee, Lindsey Jordan, Sam Catoe, Tyler Felch, the Nicolopulos family, "the Jacksonville, FL guys", Kim Sims, the Coyle family, Ryleigh Tedder, Steve Lee, Kelly Trakas, Jimmy Moore, the Thomas. V Family, Emary Claire Young, Kitty Bowers,Julie Locke, the Scheider family, Lauren Kittles' family, Frank Gentry, Joyce Bussey, Stacey McKeown, Dale Childs, Larry Lentz, Jr, Carl Sharperson, Scott Hannon, William Perry, Tyler Swaney, Lillian, Mark Feit, David Frame, Chad Berry, the family of Matthew M. Watson, the Dowis family, Shervin Messer, Alan Putnam, the Olivers, Lee Tate, Ronnie Abrams, Eddie Greene, the Jackson family, Bill Vader, Jim Taylor, Tina DeWitt, Rock Horne, Christopher Tuten, Bobby Wayne Thomas, Emma and Danielle Carothers, Robert Ditty, Mr. and Mrs. Murray Smith, Dot Cartee, Ayden Mills, Millie Heatley, Lynn Martin and family, Michael Pinson, Jake David family, Angie Crowley, Ira, Mike Tolson, Poly Wells, Dr. Muriel Bishop, Jack Cunningham, Emily Jefford Meister, Zachary Stoller, Aaron Clackum, Pat James, Cortney Moore, William Moore, Angelia and Savannah Anderson, William Ross, Meredith Legg, Scott Johns, Frank Carroll, Brandon Thompson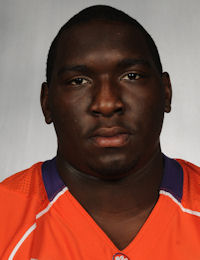 Brandon Thompson
Defensive Tackle
#98 6-2, 310
Thomasville, GA
View Full Profile , Alvin Sammons, Georgine McAlhaney, Glen Davis, Mike Price, Clay Childers, Aaron Knight, Danielle Johnston and family, Nicholas Abrams, Lana Kuykendall, Gary, Billy McLeroy, Gary G., William Huggins, Jim Bennett, Chantz Fowler, Ethel McElveen, Michele Gurganus, William Gentry, Lewis Usher and Tanya Sanders, Shon Cooper, Nick Collins, Travis Patterson, Nick Chrisley, Bud Long, Arthur R. Cressman Sr.

Upgrade Your Account
Unlock premium boards and exclusive features (e.g. ad-free) by upgrading your account today.
Upgrade Now