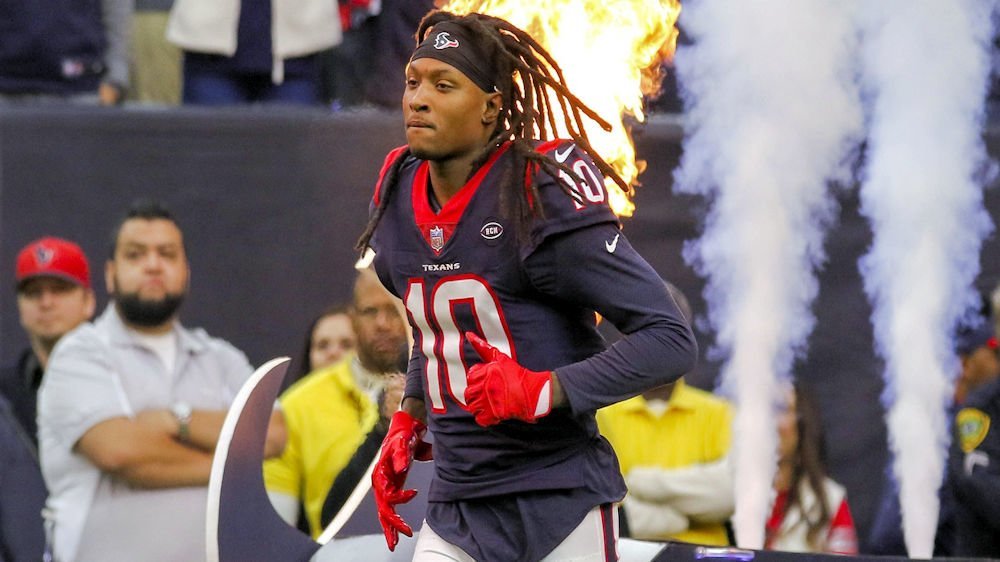 | | |
| --- | --- |
| DeAndre Hopkins donating game check to family of slain child | |
---
| | | |
| --- | --- | --- |
| Thursday, January 3, 2019, 2:55 PM | | |
DeAndre Hopkins posted on social media Thursday that he will dedicate his playoff game Saturday to Jazmine Barnes, a 7-year-old Houston-area girl who was killed in a drive-by shooting.
Hopkins will donate his game check to Barnes' family to help pay for funeral costs.
"When I see Jazmine Barnes' face, I see my own daughter," Hopkins said on Twitter. "I'm pledging my playoff check this week to help her family with funeral costs and to support @shaunking @SherriffED_HCSO @SylvesterTurner in bringing this man to justice. On Saturday, I will be playing in your honor, Jazmine".
Per ESPN, the playoff check is worth $29,000.
There is a manhunt with a reward up to $100,000 now for the male who pulled up to Barnes and her mother's car and started firing. Her mother and three sisters were injured in the attack.
"I felt it was only right that I give back to those who are down," Hopkins told reporters on Thursday. "It's a tough situation for that to happen. It's tough man. What I can do is nothing - that won't bring back a person. I'm not trying to make it all about me or anything like that. It was the least I could do to help out.
"I have a 5-year-old daughter man. That could've been anybody in that position on the team. That could've been anybody in this city."
The Texans host the Indianapolis Colts at 4:35 p.m. ET Saturday.
When I see Jazmine Barnes' face, I see my own daughter. I'm pledging my playoff check this week to help her family with funeral costs and to support @shaunking @SherriffED_HCSO @SylvesterTurner in bringing this man to justice. On Saturday, I will be playing in your honor, Jazmine pic.twitter.com/oCRYSgfGO9

— Deandre Hopkins (@DeAndreHopkins) January 3, 2019
"The city of Houston is always supportive of me, this team, so I felt in my heart it's only right that I give back to those who are down."

DeAndre Hopkins discusses why he's donating his playoff game check. pic.twitter.com/pGpFCQwa5H

— Houston Texans (@HoustonTexans) January 3, 2019