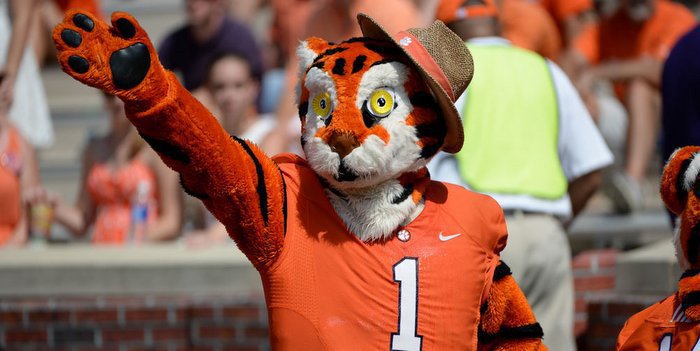 | | |
| --- | --- |
| Pigskin Prophet: Taking Soap to Georgia Edition | |
---
The Pigskin Prophet doesn't ask for your help very often, but there is an emergency brewing in the state of Georgia and we need all the help we can get. You see, stores in the Peach State are pulling bars of Irish Spring soap off the shelves because the Bulldogs are hosting Notre Dame this week.
When reached for comment, one man that stocks shelves at the Athens' Kroger had this to say.
"I never before knowed that them leprosycons make all the soap, I thought they just made cookies," said Tony Ingram (Georgia, Class of 92). "It kinder makes me mad that them there leprosycons have the market on soap, so we pulled it before the game to show our support for our Dawgs. I have also called the State PoPo ta see if theys can set up checkpoints at the borders to make sure they don't bring contraband soap into the state. All they have to do is look for the little people."
Now look, if you've ever been to a Georgia football game, you know these people NEED that soap. (I get it. They need a LOT of things, but soap is high on the list). With that in mind, we are filling some trailers full of soap, and it can't be green because green will scare the poor folks away from the washing stations we are going to have set up around the stadium.
How are we going to trick them into washing, you ask? It's actually simple and brilliant all at once. They are skittish folks and can smell a trap a mile away (we did manage to get Tony the Stocker his heartworm medication by giving it to him in a ball of cheese). We are going to tell them that the wash is a special spray that will protect them from the mites that get on chickens and is a preventative way of making sure they don't get a case of the mites when the Gamecocks come calling in a few weeks. We will hose 'em down and they won't know a thing.
But they'll smell better.
Now, onto some picks.
FRIDAY
UTAH AT USC
The Utes travel down to Los Angeles for a big early-season tilt in the PAC-whatever number they are these days. The Trojans are fighting for the job of Clay Helton, the West Coast version of Will Muschamp, and the Utes are thinking they have a shot at the College Football Playoff this season. The Trojans still have talent and will put up a fight in front of their celebrity fans and former players like Reggie Bush and Matt Leinart, but the Utes are too talented and too fast. UTAH 30, USC 24.
SATURDAY
SOUTHERN MISS AT ALABAMA
The Crimson Tide continue their unbelievably tough out of conference schedule (Hahahahahahahahaha) with a home game against Southern Miss, a step up from last week's game against the Old Soldiers' Home. This game is notable because kickoff is at 11 AM local time, and Nick is mad because he will only get one cup of coffee and it will be hot and Southern Miss will run the same copycat plays that South Carolina ran when the Gamecocks put up a bajillion yards on his defense last week. It won't be close, but Nick will still be mad because he knows the Tide isn't headed back to the Playoff. ALABAMA 51, SOUTHERN MISS 10
LSU AT VANDERBILT
We reached out to Ed Orgeron to get a quote about his game this week, and he had this to say.
"Well, see ha cause ya no from the shirt cause wow fam to da out framing wah. GOOO TIGAHS," Orgeron said. We used Google translate on it and the internet broke. LSU A LOT, VANDY NOT A LOT.
MICHIGAN AT WISCONSIN
This game is worth watching for many reasons. The best reason, of course, will be to see the point when Captain Khaki Pants' soul leaves his body. My guess is midway through the second quarter after Wisconsin rips off a 12-play, 89-yard drive to go up 14-0. The Wolverines are good at beating the bad teams in the Big 10, but they can't beat a team with a pulse and Wisconsin has a pulse, even if it is choked with cheese curds and beer. WISCONSIN 28, MICHIGAN 24
AUBURN AT TEXAS A&M
After beating a very average Oregon team and looking very average against WAY lesser competition, the people vote in the polls have decided that Auburn is a great team, forgetting that Gus Malzahn is still the head coach. The bad news is that they are on the road in sticky College Station, the good news is that Kellen Mond is still seeing a priest two times a day. Mond started to see ghosts at Clemson and now he sees the spirit of Isaiah Simmons chasing him everywhere, even to class. Maybe the ghosts go away in time for the Aggies to beat Auburn. My guess is they will. TEXAS A&M 24, AUBURN 17
LOUISVILLE AT FSU
Let's see, FSU gave Willie Taggart a bunch of money to not keep his players hydrated and to not know how to line up correctly and how to not run a two-minute offense or how to hand it off to Cam Akers. He's a bad coach, folks, so bad that kids are selling lemonade so they can buy out his contract. Will he get a break this week against a Louisville team, which hired a real coach? Probably. If they stay hydrated. And line up right. And lose Willie on the way to the stadium. FSU 30, LOUISVILLE 20
SOUTH CAROLINA AT MISSOURI
The good news for Missouri fans is that most of South Carolina's frat boys will stay home this weekend and not get into fights at tailgates and most of the Gamecock fans will stay home and have relations with whoever in the privacy of their own backseats or portapotties. However, the Gamecock offense has found itself a quarterback and they look ready to roll. The Gamecock defense is another story. In a game of Clemson transfers, the quarterback wins the day. KELLY 34, TAVIEN 24
NOTRE DAME AT GEORGIA
Yes, we make fun of Georgia fans, and with good reason. But they do have a heck of a football team that includes a really good offensive line and very good running backs. The leprosycons can't stop the run this weekend and leave Athens with little Bulldog prints and teeth marks all over their little green backsides. GEORGIA 37, NOTRE DAME 17
CHARLOTTE AT CLEMSON
The Tigers step out of Power 5 play and host Charlotte in what will be a mismatch. The 49ers are decent, but they would need Joe Montana and Jerry Rice and John Taylor and Roger Craig and a host of other 49er legends to have a chance and those guys ain't coming out of retirement. CLEMSON 48, CHARLOTTE 10

Upgrade Your Account
Unlock premium boards and exclusive features (e.g. ad-free) by upgrading your account today.
Upgrade Now