| | |
| --- | --- |
| Pigskin Prophet: Officials Edition | |
---
| | |
| --- | --- |
| Thursday, November 5, 2015 2:01 PM | |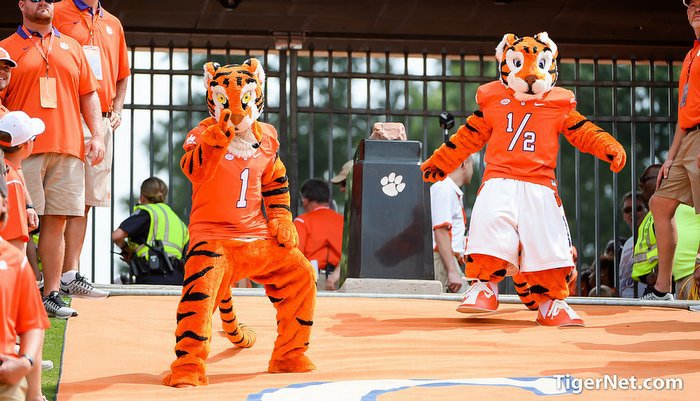 The Prophet's search for a permanent job might finally be over.
I'm gonna be in charge of ACC officiating.
In case you missed it last week, the Duke Blue Devils (for the first time ever) were denied a win when the officiating crew in the Blue Devils' win/loss/win and then loss to the Canes first decided there was a flag, then a knee was down, then it wasn't down, then it was down, then there was a block in the back until there wasn't and the flag was picked up and the knee wasn't down and then game over.
I was watching when it happened, and somewhere way out in the distance, I heard Karl Hess scream. It wasn't pretty.
So, I went up to Greensboro and interviewed for the job, and despite having poor eyesight and no clue about the rule book, I got the job. I just told 'em I was gonna look at everything and if it was a catch then I would call it a catch, and none of this "it was a catch sort of but he didn't take 19 steps, dance with someone's mother and make then make a football move before falling down and losing the ball" crap.
They took me into Commissioner Swofford's office so he could congratulate me, and he said, "Whatever anybody asks you, just don't tell them that the suspended crew actually graduated from UNC's AFAM studies program."
I don't even know what that means.
Now onto the picks. And blah blah blah it's all in fun.
THURSDAY
BAYLOR AT KANSAS ST.
Can the Wildcats celebrate Bill Snyder's 103rd birthday with a win over one of the nation's top teams? Baylor will be breaking in a new quarterback and the Bears are still stinging from their spot in the initial college football playoff rankings. Snyder's Wildcats will play tough and they'll hang around for a while, but they don't have the right kind of bear spray to stop Baylor. BEARS 51, SNYDER 30
MISS ST. AT MISSOURI
Yessireebob, this is an old fashioned slobberknocker and SEC slugfest. Except it won' be. It will be boring and show inept offense and will be billed as why the SEC is the best. Sigh. Missouri can't score a touchdown on anyone not named South Carolina, and while the defense is playing pretty good, this one will be a struggle. Miss. St. wins this one, but if you have something better to do, like rewind your VHS VCR tapes from 1987, do that instead. BULLDOGS 17, MIZZOU 9
TEMPLE AT SMU
Temple lost a heartbreaker to Notre Dame last week and will get a chance to take out its frustrations on Chad Morris and the Ponies. Can Temple get up for a Friday night game in Dallas just six days after losing an emotional heartbreaker in Philadelphia? Morris and the Ponies will come out slinging – they've done that in every game so far – but the defense eventually gets worn down. The Hooters will get in an early hole, then roar back for the win. OWLS 34, HANGING CHADS 24
SATURDAY
DUKE AT NORTH CAROLINA
Look for Roy Williams to spread the ball around to his interior guys, while Mike Shasheffski looks to get points from his guards. Wait?? WHAT??? These two play football and it matters? It does, actually. UNC looks to get control of the ACC Coastal while the Dookies try to come back from last week's shameful example of officiating. I am sure David Cutcliffe will pull all out all the stops in this one, but unless he gets one of the Manning brothers to play quarterback he's gonna be on the short end here. After an embarrassing loss to South Carolina to open the season, UNC has rebounded well and will keep the ball rolling with a win in Chapel Hill in front of 486 sweater vest wearing, wine drinking, cheese tasting fans who thought it was a basketball scrimmage. Isn't that right, Brenley and Muffy and Caitlyn? HEELS 30, DUKE 20
KENTUCKY AT GEORGIA
Neither one of these teams are playing well, and it's gotten so bad that in Athens that their players are now getting arrested on purpose so they'll be suspended and not have to play. Mark Richt is a classy guy, but he's Richted too many times for a fan base that wants wins over quality teams, not just South Carolina. But here's the thing – Kentucky can't stop the run. And Georgia may not have a viable quarterback on its roster – you know, cause Deshaun Watson wasn't a "fit" – but they have some good running backs. Mark holds off the doubters for another week. DAWGS 31, ASHLEY JUDD 24
NOTRE DAME AT PITT
The Irish travel to Ketchupland to take on the Panthers, another team that struggles offensively. However, the Panthers can hang with anyone because of their defense. This will obviously be a pro-Notre Dame crowd, however, even though it's in the Panthers/Steelers/Ketchup/57 stadium, and the Panthers will have to fight the officials, the crowd and the condiments. Or elements. Whatever. IRISH 27, PITT 17
FSU AT CLEMSON
The 'Noles and Little Jimbo bring the Spirit Drum to Clemson for an ACC Atlantic Showdown in Death Valley. The Tigers find themselves on top of the rankings, and it's a spot the Seminoles are not only used to occupying, they want it back. Tallahassee PD has been working overtime this week to make sure that the 'Noles have plenty of eligible players, and co-eds have been warned away from anyone that looks like a football player. Except for kicker Roberto Aguayo, who can't hit anybody. This one will be another in a long line of classics, but Jayron Kearse gets the "point" of this game and will have a big INT as the Tigers roll late. CLEMSON 37, FSU 24
SOUTH CAROLINA AT TENNESSEE
The Gamecocks actually have a lot to play for – they found out this week that they could be bowl eligible if they get to five wins, which means they need to knock off The Citadel and one of the three in Clemson, Tennessee or Florida. The chances of that happening are the same as your coach quitting at midseason – not likely but it COULD happen. The problem this week is that Tennessee has a quarterback with a pulse in Josh Dobbs, and the best the chickens can hope for is that they keep Rocky Top under 40. Won't happen. COONSKIN CAP 40, SOUTH CAROLINA 26
LSU AT ALABAMA
We will finish with this one, and it's gonna be a good one. Two of the best running backs in the country, a sold-out crowd and SEC West bragging rights are all on the line. LSU has the horses – and a bad, bad man named Leonard Fournette – to stay with the Tide. It seems like Les Miles always saves his best effort for these games, and even though there's been inconsistent quarterback play I expect the Tigers to keep this one close. However, little Nicky has his team playing well and they are pulling the disrespect card every chance they get. They'll get disrespected by Fournette Saturday, but he's not enough. TIDE 27, LSU 21