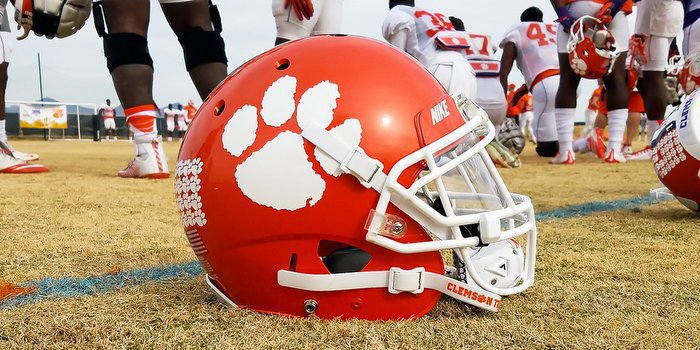 | | |
| --- | --- |
| It's not a holiday, but it's the busiest time of the year | |
---
| | | |
| --- | --- | --- |
| Saturday, February 25, 2017, 8:01 AM | | |
CLEMSON – One of my favorite Christmas carols has a line in it that says It's the hap-happiest season of all, but this time of year is the bus-busiest season of all when it comes to Clemson sports.
The next six weeks or so are one of the busiest times of the year when it comes to covering Clemson athletics. Many Clemson fans think of football season only and give but a cursory glance to other sports. Once the season is over, they hibernate and count down the days until something football-related happens.
But the weather is gorgeous right now, and there will be a lot of things to keep us occupied into mid-April and beyond.
The Tigers play host to Florida St. in a basketball game at noon today, baseball hosts Elon at 2 p.m. and the baseball team closes out the series at 1 p.m. on Sunday. The football team travels to Columbia, and a visit to the Statehouse Tuesday to be recognized for the National Championship, and the baseball team hosts Wofford Tuesday.
And then all heck breaks loose.
The NFL Scouting Combine starts February 28th and runs through the weekend, and with nine players participating in the workouts, there will be plenty of Clemson news coming out of Indianapolis.
Dabo Swinney will meet with the media in the new Reeves Football Center Wednesday around 11, and he will be followed by new coaches Mickey Conn and Todd Bates. Jeff Scott and a few players will round out of the first interview session of the spring, and the media will be allowed to watch the first practice that will start later that afternoon.
Basketball hosts NC State that night, the football team practices Friday afternoon and Monte Lee and the baseball team will host South Carolina in the opener of a three-game series against South Carolina. The second game of that series will be played Saturday in Greenville, the football team hosts Youth Day that morning in Death Valley, and the basketball team will host Boston College in the last regular season home game of the season later in Littlejohn. That's two games, a Youth Day, and Senior Day all rolled into a tidy package that will cover a mere seven hours or so.
The basketball team travels to New York City (Brooklyn) for the ACC Tournament, and their first game will likely be sometime on Tuesday. Baseball returns to Greenville's Fluor Field to play Michigan St. Wednesday, and the football team will practice three times that week.
Clemson baseball then hosts Notre Dame in a three-game series the weekend of March 10th through the 12th in the first ACC action of the year.
Spring practice. NFL Scouting Combine. Baseball is ramping up with a series against the arch-rival Gamecocks and basketball is heading into the stretch run.
It's ain't Christmas, but it's a lot of fun.