| | |
| --- | --- |
| Don't Know What You've Got Till It's Gone | |
---
| | | |
| --- | --- | --- |
| Wednesday, August 21, 2013, 5:19 PM | | |
Don't Know What You've Got Til It's Gone.
The lyrics to that song are familiar to those of us who were teenagers or in college in the 1980's, the hair band Cinderella making it famous in 1988.
I was driving home from Clemson last week following one of the fall practices, and like I frequently do, I turned my satellite radio over to the 80's channel. That song came on the radio, and while a person might normally think of loves lost, my thoughts turned to college football.
We sit on the eve of the college football season, the games beginning in another week, and the excitement and expectations surrounding the season are at what seems like an all-time high with the Clemson program. Fans can't wait for the season to get started, can't wait for the games to begin, and can't wait for some of the bigger games that dot the Clemson schedule.
But don't wish the season away just yet, and take time to enjoy some of the best players ever to represent Clemson's iconic paw.
I've covered sports for a long time, and one of the best things about our job is that we get to interact with the players and the coaches on a level that most fans only dream of. What makes that even more special is when you get to cover those once-in-a-generation players who make the job enjoyable.
Over the past several years, I've cast the green eye of jealousy at my peers who have been able to cover those great quarterbacks that have dotted the college football landscape. I had often wondered what would it be like to cover a Carson Palmer at Southern Cal? What would it be like to cover Sam Bradford? What kind of stories would I have written about Tim Tebow? I covered Charlie Ward a few times, saw Cam Newton against Clemson in one game.
And along came Tajh Boyd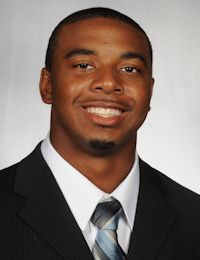 Tajh Boyd
RS Sr. Quarterback
#10 6-1, 225
Hampton, VA
View Full Profile , who might very well end his Clemson career as the holder of almost every significant Tiger record. Covering Boyd has been a pleasure, and I think he takes that leap into elite status this season. He has put up great numbers over the past two seasons, numbers that can't be argued. However, he is poised to have the kind of season that will be talked about for years. At tailgates ten years from now, Clemson fans might look back and shake their head wistfully, wondering where the time has gone since that special 2013 season.
And that is why the song struck a special cord with me, because sometimes we don't know what we've got until it's gone. We forget to enjoy the moments even as we are living them, and it is only later that we wish we had taken the time to drink it all in.
Two years ago, I was on the field as the time ticked off the clock in the ACC Championship Game, and I realized that moments like those – those perfect moments – don't come around very often (unless you are an Alabama fan.) I showed my age that night, and I stood still in the middle of the field and took particular delight in watching the players I have covered since they were in high school celebrate a conference championship.
Even now, those memories are vivid and I can recall them in particular detail. I did the same thing last year following the win over LSU in the bowl game.
When C.J. Spiller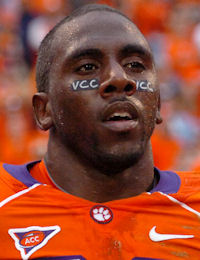 C.J. Spiller
Pro Running Back
#28 5-11, 195
Lake Butler, FL
View Full Profile was a senior, I told everybody then to enjoy every second that Spiller was on the field and that he was a special talent, and we should enjoy every moment that he had left at Clemson. He will always be a Clemson Tiger, but now, he belongs to another fan base.
This season, take the time to enjoy the moments you have left with Tajh Boyd, who has been one of the best ambassadors that Clemson football has ever produced. He has been a joy to cover as a writer, and I've enjoyed getting to know Tajh the young man away from the football field.
But next year, he will belong to someone else.
So this year, as you watch each pass and catch, each field goal, each tackle, take the time to savor the moments you have with some special players.
Enjoy the consistency of Chandler Catanzaro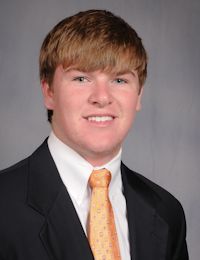 Chandler Catanzaro
Gr. Punter / Kicker
#39 6-2, 195
Greenville, SC
View Full Profile , the gritty play of Spencer Shuey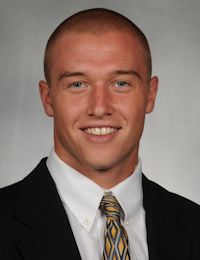 Spencer Shuey
Gr. Linebacker
#33 6-3, 230
Charlotte, NC
View Full Profile , the athleticism of Quandon Christian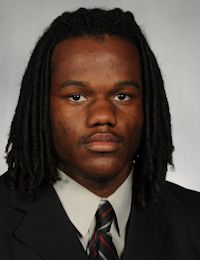 Quandon Christian
RS Sr. Linebacker
#34 6-2, 225
Lake View, SC
View Full Profile , the intensity of Tyler Shatley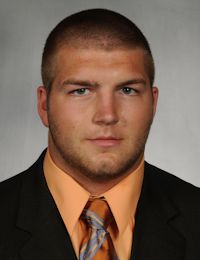 Tyler Shatley
Gr. Offensive Guard
#62 6-3, 295
Icard, NC
View Full Profile and the hard-nosed style of Brandon Thomas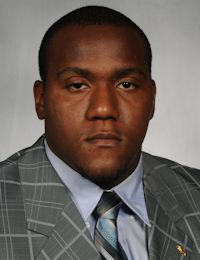 Brandon Thomas
Gr. Offensive Line
#63 6-3, 305
Spartanburg, SC
View Full Profile . Take a moment to savor the hard work put in by Darrell Smith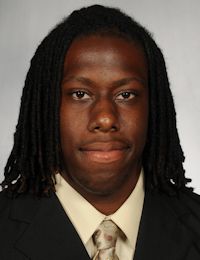 Darrell Smith
Gr. Fullback
#40 6-1, 250
Gadsden, AL
View Full Profile and the speed of Roderick McDowell.
You might also take the time to enjoy the time you have left with Sammy Watkins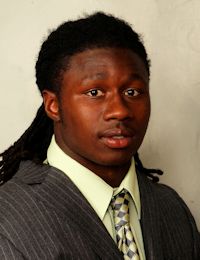 Sammy Watkins
Jr. Wide Receiver
#2 6-1, 205
Fort Myers, FL
View Full Profile , who could be playing in the NFL this time next year.
This could be a special season, but no matter the results on the field, this will be the last go-round with several special players. You have seven home games left with Boyd and company. Enjoy them while you can.
Sometimes, you don't know what you've got til it's gone.