| | |
| --- | --- |
| Clemson vs Wake Forest Prediction | |
---
| | | |
| --- | --- | --- |
| Thursday, October 25, 2012, 10:40 AM | | |
Clemson Tiger fans have a lot of "mental scar tissue" that remains when it comes to playing the Wake Forest Demon Deacons.
Listen to most Clemson fans talk about the games with Wake Forest, and you would think that the Tigers and Deacs have split the last ten or twelve games, or that Wake Forest head coach Jim Grobe has solved the riddle that is Clemson.
However, the Tigers have won 14 of the last 18 meetings between the two schools, including three straight. Two of those three wins have been in fairly dominating fashion, while last year's game came down to a field goal by Chandler Catanzaro
Chandler Catanzaro
RS Jr. Punter / Kicker
#39 6-2, 195
Greenville, SC
View Full Profile on the last play of the game. Still, the Tigers have outscored Wake 99-41 over the last three seasons.
So, why are Clemson fans always concerned when Wake Forest comes up on the schedule? Probably because Jim Grobe has had success against Clemson in games played at BB&T Field in Winston-Salem. The last time the Deacs won a game in the series – a 12-7 yawner in 2008 – the Tigers lost their head coach a few days later.
In all, Grobe is 3-8 against Clemson during his tenure, but all three of those wins have come at home. Clemson won the 2006 game – the famous Gaines Adams
Gaines Adams
Defensive End
# 6-5, 260
Greenwood, SC
View Full Profile game – but lost two of three games from 2003-06.
This one is made doubly tough for Clemson fans because it is played on a Thursday night – the Tigers are 1-9 on Thursday night ESPN games (the win against Temple in 2006 was on a Thursday but not on ESPN), while the Deacs have won both of their ESPN Thursday night games, a win over FSU in 2007 and Clemson in 2008. Overall, they are 3-1 at home on Thursdays.
CLEMSON AT WAKE FOREST
WHEN CLEMSON HAS THE BALL
The Clemson offense had its struggles last week, and it was easy to spread the blame. Only two offensive linemen graded out as "winners" on the week, quarterback Tajh Boyd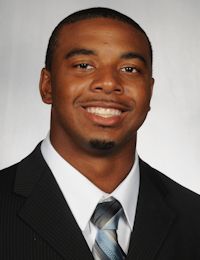 Tajh Boyd
RS Jr. Quarterback
#10 6-1, 225
Hampton, VA
View Full Profile struggled setting up his rush points and with his accuracy, and there were also some uncharacteristic drops. The one constant has been the stellar play of running back Andre Ellington
Andre Ellington
RS Sr. Running Back
#23 5-10, 195
Moncks Corner, SC
View Full Profile , who is second in the ACC in rushing with 693 yards on 135 carries. Ellington had just 19 carries last week against Virginia Tech, and it's hard to figure out why offensive coordinator Chad Morris
Chad Morris
Offensive Coordinator / QBs
View Full Profile abandons the running game so early in games. The Demon Deacons are ninth in the ACC in rush defense – ahead of Clemson – giving up 183.71 yards per game on the ground. The Deacs are better against the run when noseguard Nikita Whitlock is in the lineup, and he should be available Thursday night. In the two games that Whitlock missed, opponents averaged 407 yards per game on the ground. In the games in which Whitlock has played, opponents are averaging 94 yards per game. Clemson center Dalton Freeman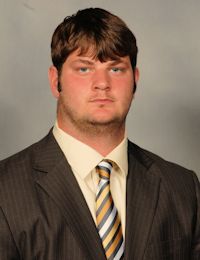 Dalton Freeman
Gr. Center
#55 6-5, 265
Pelion, SC
View Full Profile said this week that he and Whitlock are both big talkers and are familiar with each other – the big winner here won't be determined by the biggest talker, it will be determined by the rushing stats. The Tigers need to run the football, establish the run early, and let Boyd get comfortable before opening up the passing game to Sammy Watkins
Sammy Watkins
So. Wide Receiver
#2 6-1, 205
Fort Myers, FL
View Full Profile and Nuk Hopkins. The Tigers have scored at least 37 points in every game since season the season opener, and they've played better defenses than what Wake can bring to the table. That streak continues this week.
ADVANTAGE – CLEMSON
WHEN WAKE FOREST HAS THE BALL
The Wake Forest offense struggled in the win over Virginia on Oct. 20, managing 213 yards of total offense. That marked the fewest yards by Wake Forest in an ACC win since compiling 191 yards in a 3-0 win vs. North Carolina on Oct. 22, 1966.The Deacs have actually struggled on offense all season – they are 111th nationally in total offense. That includes being 101st in the nation in rushing offense (120.57 yards per game) and 97th nationally in passing offense at 195.6 yards per game. Those are simply not good numbers, and quarterback Tanner Price is 10th in the ACC in passing. Running back Josh Harris is averaging just over 60 yards per game on the ground. Clemson's defense has struggled this season, but did force three turnovers and showed an improved pass rush last week against Virginia Tech. This week, the Tigers are thin in the secondary and it wouldn't be surprising to see Wake Forest spread the field with multiple receivers and then try and run the football. Wake Forest is supposed to have wide receiver Michael Campanaro back this week, and he caught nine passes against Clemson last year. The defensive ends have to continue to set the edge against the run, and then get good pressure on Price in passing situations. The Tigers are thin in the secondary, and the Deacs are hard to prepare for because of what they do offensively. However, for the first time this season….
ADVANTAGE - EVEN
SPECIAL TEAMS
We write it here each week – the Tigers have a special kicker in Chandler Catanzaro. He made another field goal last week against Virginia Tech, and now has made 20 consecutive dating back to last season. The Tigers forced a turnover on a punt last week, and the coverage teams were as good as they have been all season, beating the Hokies at their own game. The Tigers got a nice punt return out of Adam Humprhies, and it looks like some of the special teams are beginning to turn the corner. Wake punter Alex Kinal has the dubious distinction of punting more times than any other punter in the ACC this season – 53, as opposed to the 27 punts of Spencer Benton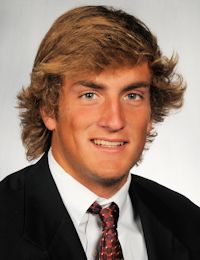 Spencer Benton
RS Sr. Punter / Kicker
#13 6-1, 195
Myrtle Beach, SC
View Full Profile . The Deacs aren't especially dangerous in the return game, but did get a 60-yard punt return from Lovell Jackson last week that set up Wake's first score. The Deacons have a new field goal kicker in Chad Hedund, who hit all three of his kicks last week.
ADVANTAGE – CLEMSON
WHAT WILL HAPPEN
Going back to the "mental scar tissue" that I referenced earlier in the prediction – Wake Forest certainly has the history in Winston-Salem, they have the history on Thursday night, and it seems like they always play Clemson tough. However, I don't believe that this year's Wake Forest team is nearly as good as the team that played in Death Valley last season, and it seems Clemson is finally beginning to get to the point where they beat the teams they are supposed to beat. This one might see Wake Forest start off hot, but in the end, the Tigers have way too many playmakers, and I really believe the defense has another solid showing, despite the lack of depth at corner.
FINAL SCORE
CLEMSON 41, WAKE FOREST 17
---
GUEST PREDICTIONS
---
Mickey Plyler - 6-9AM on WCCP 104.9FM EST - 38-24 Clemson
Dan Scott - Charter TV on Wed at 9:00pm EST - 34-31 Clemson
El Swann - TigerNet Talk - 45-17 Clemson
Pigskin Prophet - 45-31 Clemson
PREDICTION TRACKER
| Game | Actual | David Hood | Mickey Plyler | Dan Scott | El Swann | Pigskin Prophet |
| --- | --- | --- | --- | --- | --- | --- |
| Auburn | 26-19 CU | 30-23 CU | 31-17 CU | 30-21 CU | 27-14 CU | 27-12 CU |
| Ball St | 52-27 CU | 47-20 CU | 44-21 CU | 52-21 CU | 49-10 CU | 48-23 CU |
| Furman | 41-7 CU | 52-17 CU | 52-17 CU | - | 55-13 CU | 46-13 CU |
| FSU | 49-37 FSU | 37-31 FSU | 30-27 FSU | 31-28 CU | 31-27 CU | 34-30 FSU |
| BC | 45-31 CU | 37-23 CU | 38-23 CU | 38-21 CU | 42-17 CU | 45-33 CU |
| GT | 47-31 CU | 47-30 CU | 41-31 CU | 38-35 CU | 28-27 GT | 48-31 CU |
| VT | 38-17 CU | 44-31 CU | 38-20 CU | 41-27 CU | 42-30 CU | 34-24 CU |
| Points | - | 11 | 9 | 8 | 8 | 11 |
* Points: 3 pts for best prediction of the week (tiebreaker is Clemson score), 1pt for picking the correct winner