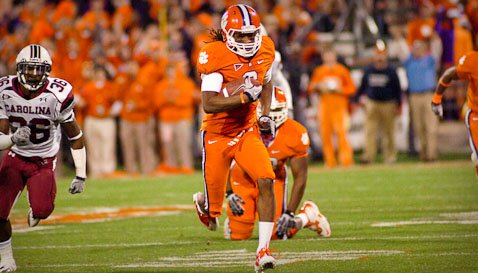 | | |
| --- | --- |
| Clemson vs South Carolina prediction | |
---
| | | |
| --- | --- | --- |
| Friday, November 25, 2011, 2:26 PM | | |
Ah, it's good old fashioned Rivalry Week in college football, and for us here in South Carolina, that means it is Clemson vs. South Carolina.
Of course, there is no need to write a prediction for this game. Go ahead, read every other prediction and listen to all of the talking heads on that heinous four letter network, and they will tell you that this one is a foregone conclusion. It's in the bag. There is no way that weak Clemson can go into Columbia and knock off a mighty SEC team.
Yeah, right.
If you believe that, go color in your coloring book some more.
To be sure, there are reasons to be pessimistic about this game. But there are reasons to be extremely optimistic as well.
So instead of taking a look at the matchups, like we usually do, let's change things up and take a look at some of those reasons.
REASONS FOR PESSIMISM
To stop South Carolina, the Clemson defense is going to have to stop the zone read and the quarterback options. That hasn't worked out so well in recent memory. It means playing assignment football, and when the Clemson defense was faced with that against Maryland in October, it gave up 468 total yards, 291 of those on the ground. Quarterback C.J. Brown rushed 22 times for 162 yards. A few weeks later, against Georgia Tech, the Clemson defense gave up 443 yards, 383 of those on the ground. And yes, quarterback Tevin Washington ran it 27 times for 176 yards. Ouch and double ouch.
South Carolina quarterback Conner Shaw doesn't have Brown's speed or Washington's cut-blocking offensive line, but he is a weapon with his feet, and if the Gamecocks can get ahead in this game and run the Wildcat and run Shaw on quarterback sweeps and draws, it could be a long night for Tiger fans. The one thing a defense needs in defending the zone read or the option are big, physical, play-making linebackers who fill the gaps and blow the quarterback up every play. On many of those plays, the job of the defensive linemen is to occupy blockers so the linebackers can come in and wreak havoc. There has been very little, if any, havoc wreaked by Clemson's linebackers this season.
Against Georgia Tech, it was a defensive tackle who acted like he was pass-rushing Dan Marino that let Washington get out of the pocket on one big gain. He was supposed to push the middle of the pocket, but got caught out of position. On Washington's big run down the sideline, the linebacker was supposed to take the quarterback and hit him no matter what. The pitch man was taken care of – he had a corner and a safety hitting him in the mouth – so the linebacker simply had to do his job. Instead, he went chasing a pitch man who was already on the ground while the quarterback went for a long run by himself.
Another reason to be pessimistic is turnovers. The Tigers have been very generous of late – 11 in the past three games. You simply can't turn the ball over in a night game on the road and expect to win. It won't happen. Two years ago in Columbia, Clemson had already opened up a lead and was driving for another score when running back Jamie Harper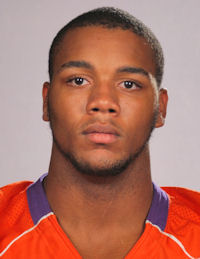 Jamie Harper
Running Back
#8 6-0, 235
Jacksonville, FL
View Full Profile put the ball on the ground. South Carolina went Wildcat and the Tigers never recovered.
Clemson quarterback Tajh Boyd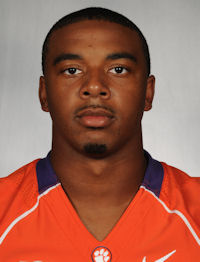 Tajh Boyd
RS So. Quarterback
#10 6-1, 225
Hampton, VA
View Full Profile has not been the same quarterback he was early in the year. He is trying to force everything to one or two players, and everything down the field, which has caused some of the turnovers. Last week at N.C. State, he threw it into triple coverage while a running back and a wide receiver stood open, open field in front of them. The result was an interception. If that happens against South Carolina, watch out.
And of course, the Tigers are losers of two out of their past three games while South Carolina has seemingly trudged on and put the loss to Arkansas in the rear view mirror.
REASONS FOR OPTIMISM
Oh, the South Carolina fans are in love with their defense, and they have reason to be proud. The unit is ranked in the top 10 nationally, and the expectation is that they are going to simply be too tough for the Tigers to tame.
I don't buy into that at all, and here is why. The Gamecocks have faced exactly two teams that are ranked in the top 35 nationally in offense – Georgia (34th) and Arkansas (21st). In case you need a refresher, the Bulldogs scored 42 points and had 436 total yards, 248 through the air and 188 on the ground. Arkansas rang up 44 points, 299 through the air and 136 on the ground.
Other than that, the Gamecocks really haven't played too many opponents with an offensive pulse. There is East Carolina (57th), Navy (47th), Vanderbilt(102nd), Auburn (93rd), Kentucky (118th), Miss. St. (87th), Tennessee (98th) and Florida (91st). Heck, even the one FCS team they faced – The Citadel – was 95th in their division (out of 120) teams in total offense. Give me nine fat guys, a monkey and a cardboard cutout of Levon Kirkland

Levon Kirkland
Linebacker
# 0, 0
,
View Full Profile and we might finish in the top 10 nationally against that lineup.
Just as a way of comparison, Texas was 10th nationally heading into Thursday's night game against Texas A&M, and they have faced six teams in the top 15 – yes 15 – nationally in total offense.
If Boyd and the running backs can protect the football, there are points and yards out there for them. But it all starts with protecting the football and checking down when he has to.
The return of left tackle Phillip Price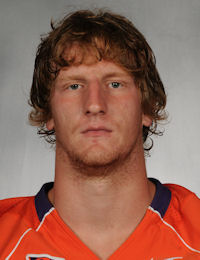 Phillip Price
RS Sr. Offensive Tackle
#79 6-5, 315
Dillon, SC
View Full Profile is another reason for optimism. Price came to Clemson as a tight end, but has been one of the Tigers' best offensive linemen this season. He was sorely missed against N.C. State last week, but he appears ready to go against South Carolina. People love to talk about the defensive linemen at South Carolina, and how they are going to eat Boyd and the Clemson offensive line alive. Having Price back will help, but I also have another stat to throw out to you. Guess how many sacks the Gamecocks have this season…..The answer is 20, good for 64th in the nation. Guess who else has 20…that's right, the Clemson Tigers. Melvin Ingram has six. Jadeveon Clowney has five. Clemson's Andre Branch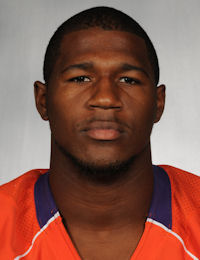 Andre Branch
RS Sr. Defensive End
#40 6-5, 260
Richmond, VA
View Full Profile has 8.5 against better offenses.
The return of wide receiver Sammy Watkins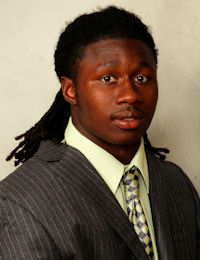 Sammy Watkins
Fr. Wide Receiver
#2 6-1, 200
Fort Myers, FL
View Full Profile is also another plus. Sammy spreads the field, and the defenses' need to make sure the speedster is covered opens it up for Clemson's other playmakers. He is also a threat in the return game – he turned the game at Maryland around with a big kickoff return. Even South Carolina head coach Steve Spurrier admits that the Gamecocks can't cover kickoffs. If they kick to him – watch out. If they decide to squib it, it just gives the Tigers better field position and a shorter field to work with. And even though Stephone Gilmore is a good defensive back, there is no way that he can cover Watkins. Heck, give him those fat guys, the monkey and a cardboard cutout of Jasper Brinkley and he can't cover Watkins. Add in Nuk Hopkins and Dwayne Allen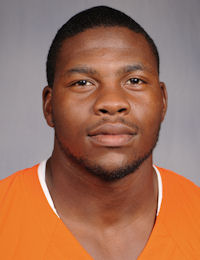 Dwayne Allen
RS Jr. Tight End
#83 6-3, 255
Fayetteville, NC
View Full Profile and Jaron Brown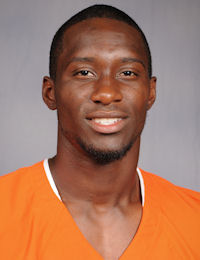 Jaron Brown
RS Jr. Wide Receiver
#18 6-2, 200
Cheraw, SC
View Full Profile and a healthy Martavis Bryant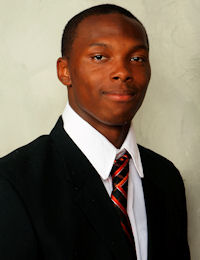 Martavis Bryant
Fr. Wide Receiver
#1 6-5, 205
Calhoun Falls, SC
View Full Profile , and Boyd has plenty of weapons to choose from. He just needs to choose the ones that aren't covered….
And finally, I think the Tigers have this on their side: No one expects them to win. The Gamecock players have heard all week – and really for two weeks because they played The Citadel last week – about how good they are and how they are going to make it 3-0 against the Tigers. The media says South Carolina is going to win. Their fans [the same ones who thought they were going to win a national championship this year] believe it will be a blowout. Heck, even some Clemson fans have jumped ship and said there is no way that the Tigers can stop the run or that the offense will muster enough yards or points to win.
This program has always played well in these situations. And I heard…from a little birdie or three….that a certain offensive coordinator had a little come-to-Jesus meeting with his offense this week, and he didn't spare any feelings. And that a certain player from South Carolina delivered an impassioned plea to his teammates, telling them from his heart what this rivalry means to the people in this state. The two best practices of the season followed.
Now, what does it all mean?
It means this young team is angry and embarrassed. And they should be. I wouldn't be surprised if Clemson wins by double-digits, the offense finally getting its groove back. I also wouldn't be surprised to see the Tigers continue their charitable ways and the Gamecocks run for chunks of yardage all night. What I expect is a good, old-fashioned slugfest between two good teams. I expect South Carolina will be able to run, but I expect the Clemson offense will answer the bell as well. Both defenses will make stops when they have to. And this one might be one of those instant classics we talk about for years…..
FINAL SCORE
CLEMSON 31, SOUTH CAROLINA 30
---
GUEST PREDICTIONS
---
Mickey Plyler - 6AM-9M on WCCP 104.9FM - 20-17 Clemson
Dan Scott - 9AM-12PM on WCCP 104.9FM - 38-24 Clemson
El Swann - TigerNet Talk - 24-18 South Carolina
Rev O. - Fan's Corner Blog - 24-14 South Carolina
Computer simulation - Coming Soon
PREDICTION TRACKER
| Game | Actual | David Hood | Mickey Plyler | Dan Scott | El Swann | Rev O. | Computer |
| --- | --- | --- | --- | --- | --- | --- | --- |
| Troy | 43-19 CU | 41-20 CU | 37-17 CU | 34-14 CU | 27-10 CU | 41-21 CU | 34-7 CU |
| Wofford | 35-27 CU | 51-13 CU | 48-17 CU | 40-14 CU | 48-13 CU | 37-13 CU | 38-0 CU |
| Auburn | 38-24 CU | 30-27 AUB | 31-30 CU | 34-31 CU | 24-22 AUB | 34-24 CU | 34-17 CU |
| FSU | 35-30 CU | 23-16 CU | 27-26 CU | 27-16 CU | 35-31 CU | 35-28 CU | 28-24 FSU |
| VT | 23-3 CU | 27-23 CU | 28-27 CU | 31-23 CU | 28-24 CU | 31-24 CU | 24-20 VT |
| BC | 36-14 CU | 40-13 CU | 37-13 CU | 42-12 CU | 47-13 CU | 45-10 CU | 34-7 CU |
| MARY | 56-45 CU | 30-16 CU | 37-24 CU | 31-17 CU | 38-17 CU | 40-10 CU | 34-20 CU |
| UNC | 59-38 CU | 38-27 CU | 31-21 CU | 37-21 CU | 41-20 CU | 38-21 CU | 37-27 CU |
| GT | 31-17 GT | 41-28 CU | 37-24 CU | 42-24 CU | 43-17 CU | 48-30 CU | 31-28 CU |
| WF | 31-28 CU | 37-23 CU | 42-24 CU | 42-17 CU | 42-16 CU | 45-24 CU | 38-21 CU |
| NCSU | 37-13 NCSU | 38-16 CU | 30-17 CU | 31-21 CU | 34-13 CU | 37-27 CU | 31-24 CU |
| Points | - | 16 | 13 | 9 | 10 | 13 | 7 |
* Points: 3 pts for best prediction of the week, 1pt for picking the correct winner