| | |
| --- | --- |
| More Answers Than Questions | |
---
More Answers Than Questions
This is the time of year where I get the opportunity to speak at events and preview the upcoming football season. Last week I was in Charleston. This week we have a preview radio show in Clemson. Monday I will be at a Clemson Young Alumni function in Greenville.
These are great events because people are excited about the upcoming football season and they are ready with a boat load of great questions. Each year the questions differ but I always get one that never goes away. "What's our record going to be?"
I don't dodge questions but each year that is a tough one. I always preface my answers with the fine print you might read on a car dealer's ad. You know the drill. There are always injuries, weather, bad calls, turnovers, upsets, etc.
That disclaimer never really works and I usually make some sort of prediction that is usually within a game of the Tigers actual record. Occasionally I really miss it. I never saw the 2009 season turning out the way it did.
But I also usually try to point out just why it is difficult to project for most programs. There is so much turnover in personnel and coaching. There is more parity now than ever before and predicting human performance is one of the most difficult things to do.
The other fine print I add is the fact that every program has question marks every year. Southern Cal is ranked number one in the pre-season poll but they have depth issues at several places. Alabama is very inexperienced in several positions wide receiver and Nick Saban said yesterday he is very concerned. LSU is breaking in a new quarterback and has to replace several big-time players on both sides of the ball. FSU is still trying to figure out its offensive line. South Carolina has question marks at wide receiver. NC State has to replace all three starting linebackers. Florida has issues at quarterback. Georgia Tech does not have a wide receiver who has ever caught a pass in college. I could go on.
Sure Clemson has offensive line questions. Who will start at left guard and right tackle? When will Timothy be back? The Tigers have depth issues at defensive end and their defensive tackles have a grand total of 22 tackles. The secondary gave up more passing yards than any in school history a season ago.
However, Clemson has more answers than questions. The quarterback returns after breaking nearly every school passing record. The wide receiver corps might be one of the top two in the country. The national freshman of the year returns. The tailback has a chance to break the career rushing record. The linebacking corps is full of four and five star prospects. The placekicker enjoyed a terrific season a year ago. The offensive and defensive coordinators are among the best in the country.
Having more more answers than questions is significant. Tajh Boyd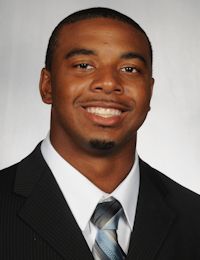 Tajh Boyd
RS Jr. Quarterback
#10 6-1, 225
Hampton, VA
View Full Profile may not break the school record again and Sammy Watkins
Sammy Watkins
So. Wide Receiver
#2 6-1, 205
Fort Myers, FL
View Full Profile may dip slightly but it is nice going into a season where a large percentage of your playmakers have already proven they can perform.
Finally the biggest factor in making a pre-season prediction should be the schedule. Clemson does not have an easy schedule because of games with Auburn, Florida State, Georgia Tech, Virginia Tech, NC State and South Carolina. But I love this schedule for one reason. I love the road schedule.
I always look at the road opponents in predicting success. Most teams that have top 20 talent should be able to take care of business and win a majority of home tilts. Time and time again we see top 20 teams have trouble on the road. This is where the upset alerts first hit.
Clemson has a difficult neutral site game with Auburn and a daunting task of invading Doak Campbell Stadium to face FSU. But the other three road games are what I really like. Sure the Tigers have laid eggs in Chestnut Hill, Winston-Salem and Durham but Clemson is better than those three teams and I am confident in those three games.
Last season the Tigers went undefeated at home but lost three times on the road and once at a neutral site. Tough home games await in the form of Georgia Tech, Virginia Tech, NC State and South Carolina but I like the Tigers when playing big games at home. If Clemson can go 3-1 on the road, this could be another special season. Three or four wins away from home this season could mean another double-digit win season and another step in the right direction.
How about 9-3?
The Brad Hughes All-State Insurance Agency
Prayer List
We have started a prayer list on the blog. Here are the guidelines:
If you are offended by prayer or prayer lists then I apologize in advance. The blog is free and the prayer list will be on the bottom of the page so you don't have to read it.
If you would like to add someone to the list please email me at mickeyplyler@hotmail.com
*Please let me know when it is appropriate to take the person off of the prayer list.
Those who need our prayers include:Finn Brookover, Mary-Louise Pawlowski (John's daughter), Jo Ann Bachman, Kenneth Bryant, Pruitt Martin, Got igers and his family, David Rowland, Leonard, Gillespie and his family, Jim S, Daniel Rosborough, The Huffman family, Nancy Winkler, John Reeve, Ethel Southard, Vinnie Brock, Kaitlyn L, Susan Miller, Joyce Harley, Steve Proveaux, Jeffrey Greene, the Hutto family, Sherl Drawdy, Caleb Kennedy, Teresa O'Connor, Matt Jacobs,Perrin Seigler, Candee Massee, Lindsey Jordan, Sam Catoe, Tyler Felch, the Nicolopulos family, "the Jacksonville, FL guys", Kim Sims, the Coyle family, Ryleigh Tedder, Steve Lee, Kelly Trakas, Jimmy Moore, the Thomas. V Family, Emary Claire Young, Kitty Bowers,Julie Locke, the Scheider family, Lauren Kittles' family, Frank Gentry, Joyce Bussey, Stacey McKeown, Dale Childs, Larry Lentz, Jr, Carl Sharperson, Scott Hannon, William Perry, Tyler Swaney, Lillian, Mark Feit, David Frame, Chad Berry, the family of Matthew M. Watson, the Dowis family, Shervin Messer, Alan Putnam, the Olivers, Lee Tate, Ronnie Abrams, Eddie Greene, the Jackson family, Bill Vader, Jim Taylor, Tina DeWitt, Rock Horne, Christopher Tuten, Bobby Wayne Thomas, Emma and Danielle Carothers, Robert Ditty, Mr. and Mrs. Murray Smith, Dot Cartee, Ayden Mills, Millie Heatley, Lynn Martin and family, Michael Pinson, Jake David family, Angie Crowley, Ira, Mike Tolson, Poly Wells, Dr. Muriel Bishop, Jack Cunningham, Emily Jefford Meister, Zachary Stoller, Aaron Clackum, Pat James, Cortney Moore, William Moore, Angelia and Savannah Anderson, William Ross, Meredith Legg, Scott Johns, Frank Carroll, Brandon Thompson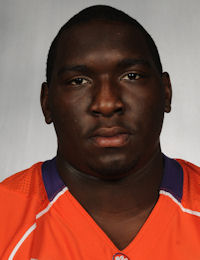 Brandon Thompson
Defensive Tackle
#98 6-2, 310
Thomasville, GA
View Full Profile , Alvin Sammons, Georgine McAlhaney, Glen Davis, Mike Price, Clay Childers, Aaron Knight, Danielle Johnston and family, Nicholas Abrams, Lana Kuykendall, Gary, Billy McLeroy, Gary G., William Huggins, Jim Bennett, Chantz Fowler, Ethel McElveen, Michele Gurganus, William Gentry, Lewis Usher and Tanya Sanders, Shon Cooper, Nick Collins, Travis Patterson.

Upgrade Your Account
Unlock premium boards and exclusive features (e.g. ad-free) by upgrading your account today.
Upgrade Now